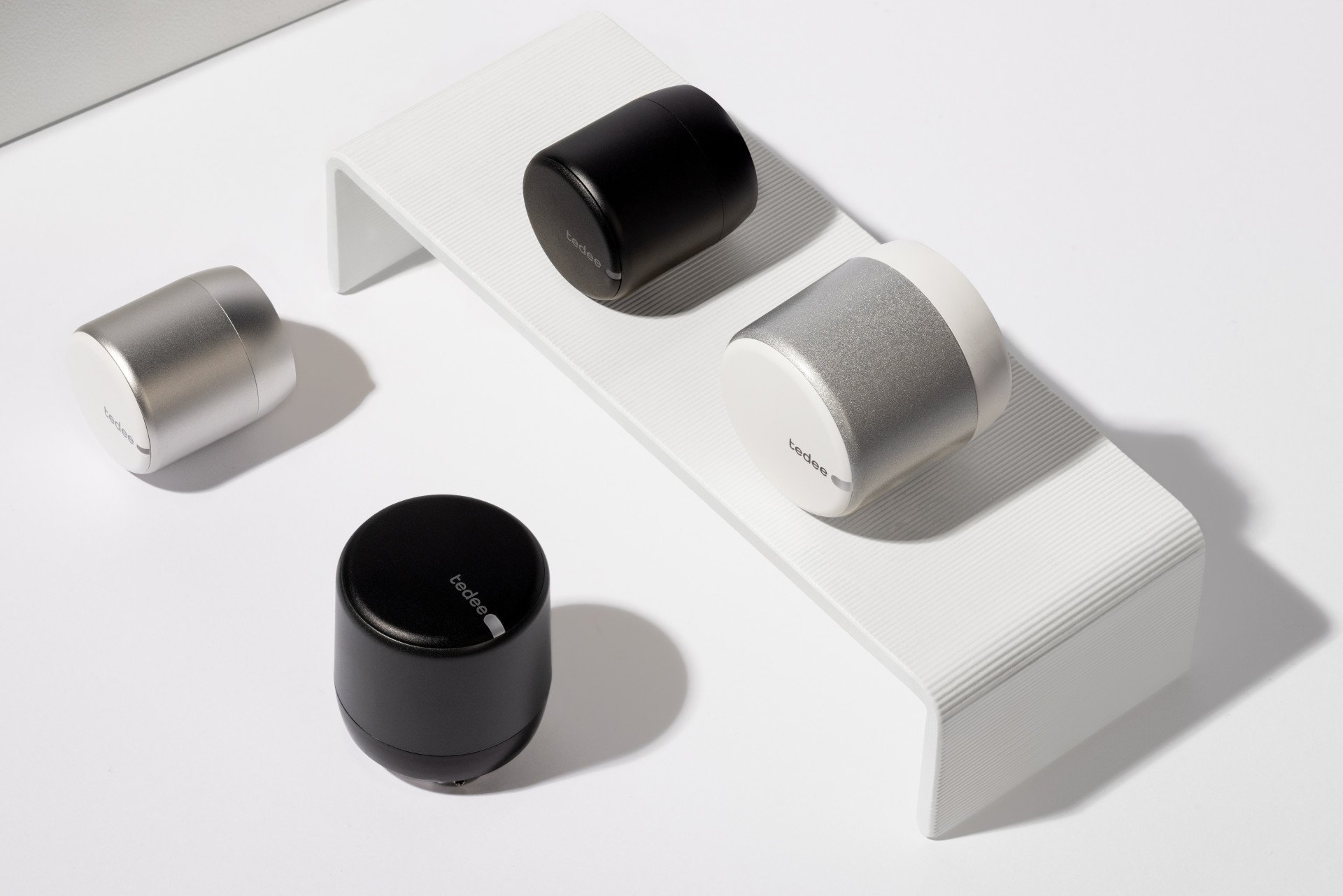 < Go back
Which Tedee smart lock should I choose? Tedee GO and Tedee PRO, compared
Another new way to enter is now available: the latest Tedee GO smart lock. But how is it different from the existing Tedee device? Learn more about two current Tedee smart locks and see which suits you best.
Any device comprises multiple layers: design through the power supply to control interface. In the next chapters, we will analyze the latest Tedee GO smart lock and compare it to our flagship, now improved as Tedee PRO.
Tedee PRO and Tedee GO smart locks in graphite/black and silver/white versions.
We have made a new smart lock to allow most users to pick the best device for them, according to their door lock, technical capabilities, and budget.
Tedee PRO, as the updated existing Tedee smart lock, is the ultimate best-in-class smart lock offering the best product quality and operation comfort. Tedee GO is our new model that is cheaper and super easy to install without replacing your cylinder.
Both Tedee smart locks are managed and controlled similarly, using the Tedee app, widgets, and smartwatches. Tedee PRO is best suited for integrated smart home systems as it is compatible with over 15 standards and all major voice assistants, including Apple Home and Siri. Tedee GO is currently compatible with ecosystems utilizing the Tedee bridge and API, but we plan to integrate it with Matter.
Installation
The new Tedee GO was made to offer new users seamless, plug-and-play installation experience. On European doors it can be installed in minutes, without any replacements and extra hardware. Just insert a key inside your cylinder, put Tedee GO on it and fix three screws with the Allen key.
Insert your key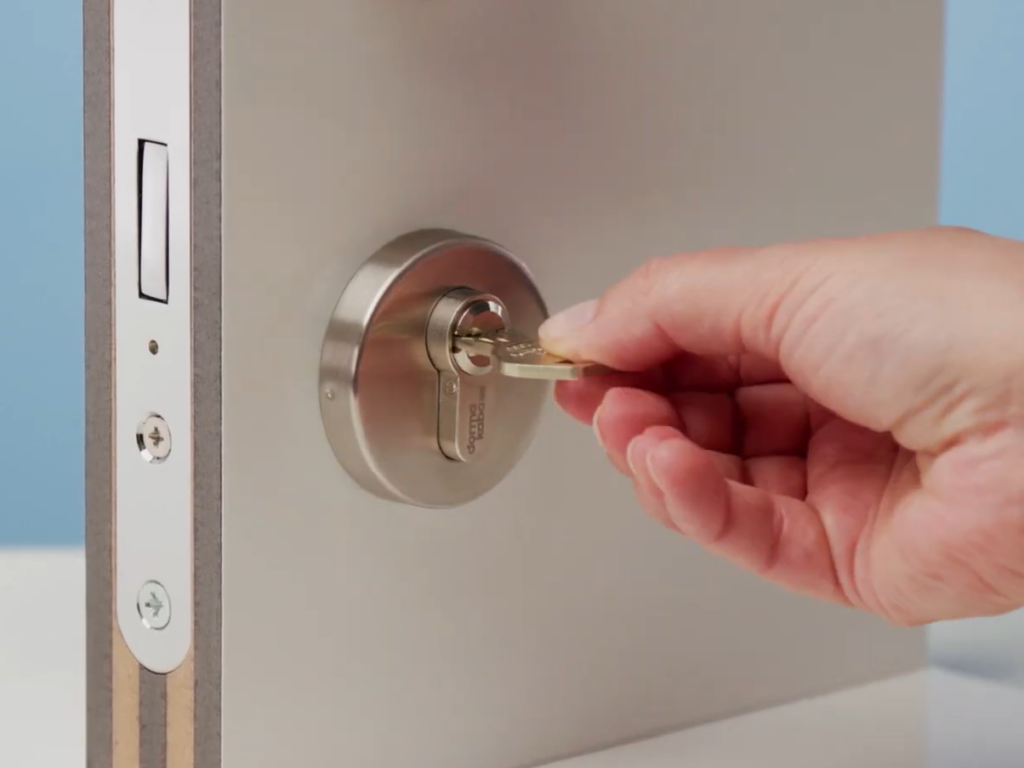 Put Tedee GO on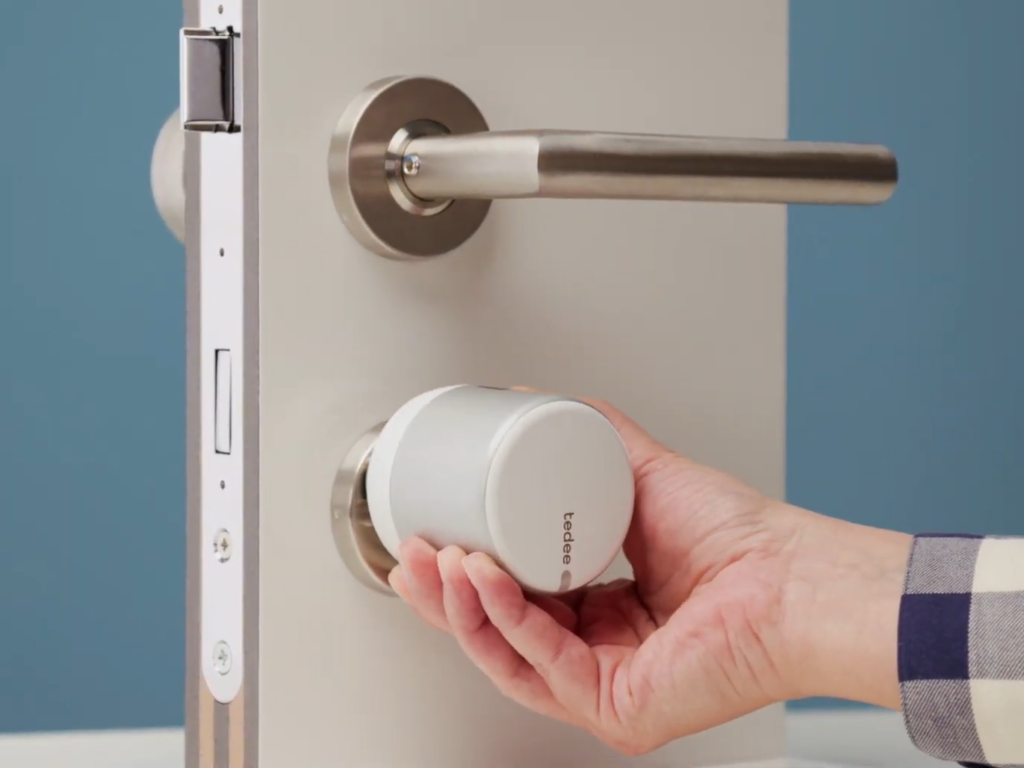 Fix three screws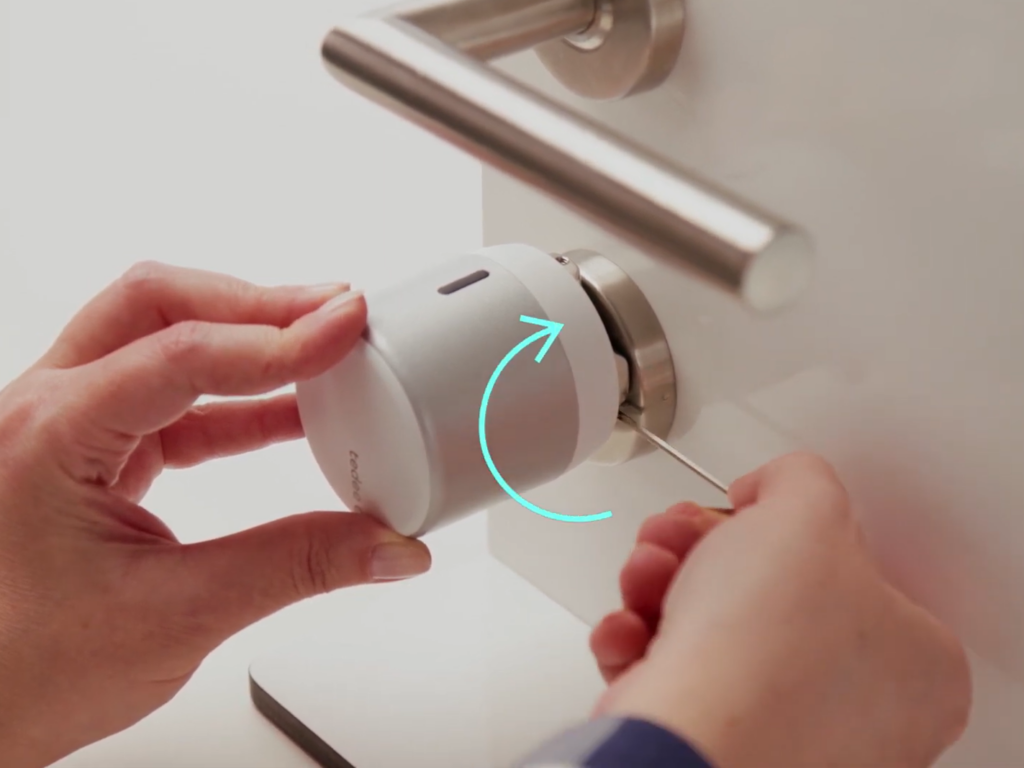 Tedee GO installation steps
As you probably know, Tedee PRO requires a dedicated European cylinder to work in the best way. Such a solution provides the smoothest operation available. However, it has been a technical barrier for users with less-than-advanced technical capabilities.
Price
Made of premium materials and in the smallest body on the market, Tedee PRO has become a luxury product amongst smart locks. But high quality equals a higher price, which can be an obstacle for beginners in the smart home markets, who do not wish to spend that much at the start of their journey.
Tedee PRO also requires additional hardware – a cylinder replacement or a compatible adapter. That winds up the price from the start, too. The total cost of putting this smart lock on your door consists of the device (€399), cylinder (€49) or adapter (€29). You may also need to add the installation service, which, depending on your location, can be priced around €100 or more. Suppose you wish to add more Tedee accessories, such as Tedee smart bridge(€109) or a keypad (€99). Eventually, you must be prepared for the expense of about €500 for a basic setup to about €750 for a fully capable Tedee set.
In contrast: Tedee GO costs €199 and does not require any extra costs in most cases – only €109 Tedee smart bridge and/or €99 Tedee keypad if you wish. Hence, the cost of installing the Tedee GO varies from €199 to about €400 for full features.
This contrast seems significant – each device uses different solutions resulting in varying prices. It's important to learn more about them both to decide which one is better for your lifestyle.
Multiple devices
The price aspect also influences situations where users wish to use multiple smart locks in their setup. Such a choice is the efficient and easy-to-link system to access management in business properties or short-term rental – where one host manages multiple accommodations.
The higher price of the existing Tedee smart lock and its required hardware could be another barrier to purchasing multiple devices. With Tedee GO, the customers can buy multiple smart locks and easily install them themselves, with no extra hardware and added installation costs.
Tedee PRO is considered the best smart lock on the European market. However, that has implied its luxury-class materials, challenging installation process, and high price. This is why we have created Tedee GO – an affordable, do-it-yourself smart lock to be installed in minutes.
Installation: how is the installation of Tedee GO different from Tedee PRO?
The main motivation was to create a new, do-it-yourself Tedee smart lock.
What do I need to install a smart lock?
The main difference between what is required to install Tedee GO and Tedee PRO is that Tedee GO needs no additional hardware to be fixed on your door. Tedee GO is all you need. In contrast, Tedee PRO requires replacing the existing lock cylinder with a Tedee-compatible one or an extra European adapter.
When installing Tedee PRO on Scandinavian locks and US Deadbolts, Tedee adapters are required and available on Tedee Shop.
If you're planning to install Tedee GO on a Scandinavian lock, please contact [email protected] before you order.
Lock stype
European
Scandinavian
US Deadbolt
Tedee GO
None
Adapter
Adapter
Tedee PRO
Compatible cylinder or adapter
Adapter
Adapter
Accessories required for installation of Tedee smart locks on various lock types
Installation: can I do it myself?
Users can install both Tedee GO and Tedee PRO themselves. Still, the smart lock installation methods vary in their difficulty level.
For European door locks, Tedee GO is designed to be easily and quickly installed by most users. The process takes minutes and is clearly presented in paper and video tutorials. No extra tools are required, and all three screws can be fixed with a small key from the product box. Your existing cylinder may need to add a small, stick-on adapter, which is included, too. Following the tutorial, you will check if your door requires one and how to install it in this case. Watch the video installation tutorial below.
Tedee GO installation tutorial
On the other hand, Tedee GO does not require the replacement of your European cylinder, adjustments at a locksmith shop, or the use of any European adapters.
The only requirement for your cylinder is that it has an emergency function, allowing for the simultaneous rotation of two keys inserted from both sides. If your cylinder does not have this feature, we recommend replacing it with a compatible one. We advise against installing a smart lock on a setup that lacks this functionality.
Tedee PRO installation tutorial
Tedee installation on the Nordic or the US deadbolt adapters is similar. It should be accessible to most users with our video tutorials.
European cylinder: do I have to replace it?
To secure the best operation and comfort, Tedee PRO is recommended for installation on our dedicated lock cylinders, which implies the cylinder replacement, hence new sets of keys. The European adapter is always available if you wish: it lets you keep your existing cylinder and keys. However, its installation requires cutting one key at your local locksmith workshop.
You may wish not to use an adapter when looking for the smoothest work possible. Suppose your cylinder is part of a Master Key system, or you care about a particular type, security class or brand. In that case, you may not want to replace your cylinder, either. In these situations, your locksmith can adjust your existing cylinder to be compatible with Tedee PRO. Ask your local locksmith to contact us at [email protected] for the catalogue of professional shafts, such as those below.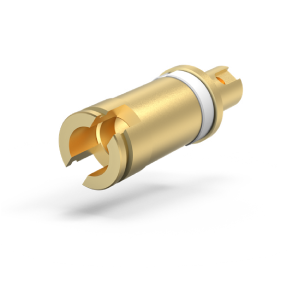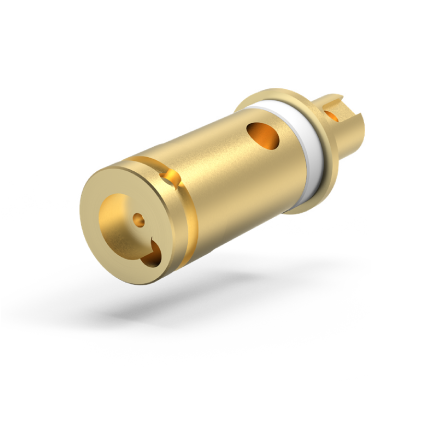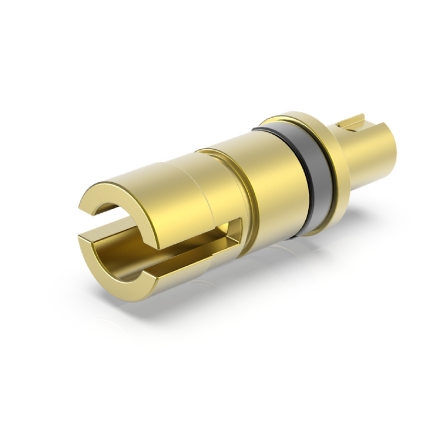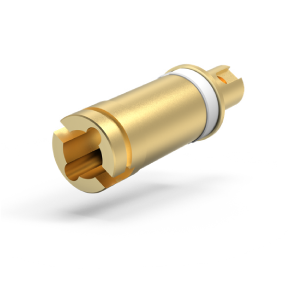 Examples of replacement shafts for Tedee PRO
On the other hand, Tedee GO does not require replacing your European cylinder, adjusting it at a locksmith shop, or any European adapters.
The only requirement from your cylinder is that it features an emergency function. This is a feature where two keys inserted into the cylinder from both sides can be rotated simultaneously. Suppose your cylinder does not have this feature. In this case, we recommend replacing it with another and advise you not to install a smart lock on such a setup.
Compatibility: do both of them fit my door?
If your door opens inwards, there are no additional requirements to install Tedee GO and Tedee PRO smart locks.
However, if your door opens outwards, the positioning of the smart lock must allow for free movement without hitting the doorframe when opening. To confirm if the smart locks fit your door, measure the following:
What to measure? From the inside with the door closed: the distance between the center of the cylinder and the edge of the door frame.
Since the sizes of Tedee smart locks differ, the minimal values of the mentioned measurements also vary. For Tedee GO, it must be at least 40mm, while for Tedee PRO, 30mm is sufficient.
Tedee GO was designed for easy self-installation on existing European cylinders without the need for replacement or modifications. In contrast, Tedee PRO requires the replacement of the existing cylinder with dedicated European cylinders or an adapter, which is best done by professional locksmiths.
Design
Tedee GO and Tedee PRO share a similar smooth knob-like shape, making them almost identical in appearance from a distance. Both smart locks are available in silver/white and graphite/black color options.
Tedee GO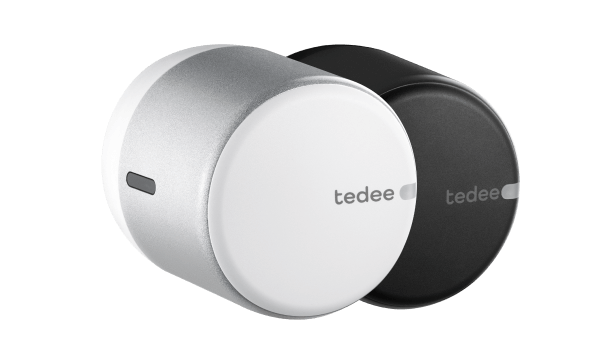 Tedee PRO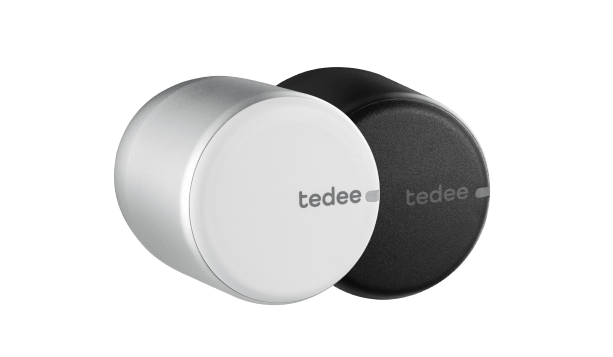 However, behind the seemingly similar designs, there are distinct differences in the internal components, offering unique features and solutions.
Size
The main difference lies in their size. While Tedee PRO incorporates a custom-shaped gear to operate the lock cylinder, Tedee GO is designed to fit on top of a traditional metal key without any adjustments or cutting required.
As a result, Tedee GO is larger in size. Its design needs to accommodate the mechanism that covers and rotates the key inside the cylinder, allowing for easy installation. To maintain an affordable retail price, Tedee GO utilizes a typical DC motor while still providing efficient operation.
Specifically, Tedee GO has a diameter that is 12mm larger than Tedee PRO and is 8mm longer, causing it to protrude further from the door. Please refer to the size comparison below.

Tedee GO and Tedee PRO size comparison – true to scale
But how do these dimensions compare to other smart locks on the market? Tedee smart locks are still among the smallest devices when compared to leading smart lock brands. Please refer to the photo below for a visual comparison.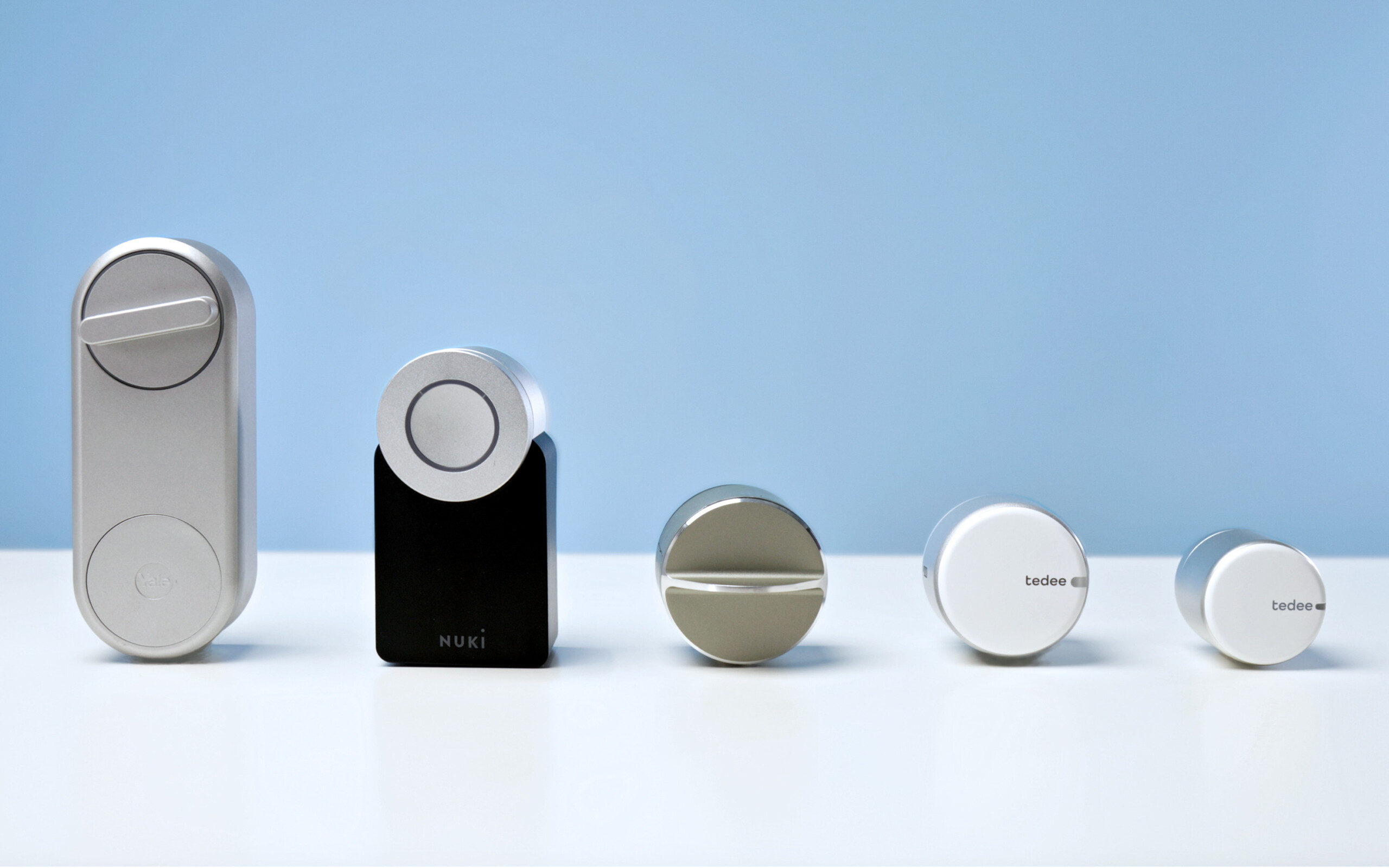 Smart locks from left to right: Yale Linus, Nuki, Danalock, Tedee GO, Tedee PRO
Materials
Tedee PRO has been crafted using the highest quality materials, featuring a sleek body made entirely of anodized aluminum. This not only ensures exceptional miniaturization but also offers a discreet and luxurious appearance, along with enduring durability that stands the test of time.
On the other hand, Tedee GO is encased in a cover made of ABS, a resilient, lightweight, and cost-effective material. It is coated with a silver or graphite metallic finish, adding a touch of style to its design.
Tedee GO, being the larger device, is specifically designed for effortless do-it-yourself installation on existing European cylinders without the need for any replacements or modifications. Its body is constructed using durable thermoplastic material, which enables more affordable production while maintaining excellent performance. In contrast, Tedee PRO necessitates the replacement of the lock cylinder, a task best entrusted to a professional locksmith. However, this ensures a premium experience characterized by quiet and swift rotation.
Electronics: how are the devices different?
All exceptional smart locks function in a similar manner, but the methods used to achieve the desired results may vary. Tedee GO and Tedee PRO represent two facets of smart technology: one emphasizes accessibility and ease, while the other utilizes cutting-edge engineering and premium materials. Both offer tremendous convenience, so let's delve into which one suits your lifestyle better.
Power source
Tedee PRO employs an integrated lithium-ion battery with a capacity of 3000mAh. This specially engineered, donut-shaped, rechargeable battery was developed in collaboration with a South Korean research institute. It offers optimal energy efficiency in the most compact form, albeit impacting the final price.
On the other hand, Tedee GO prioritizes easy and cost-effective maintenance. It is powered by replaceable CR123A batteries. These batteries can be conveniently purchased at electronic retailers.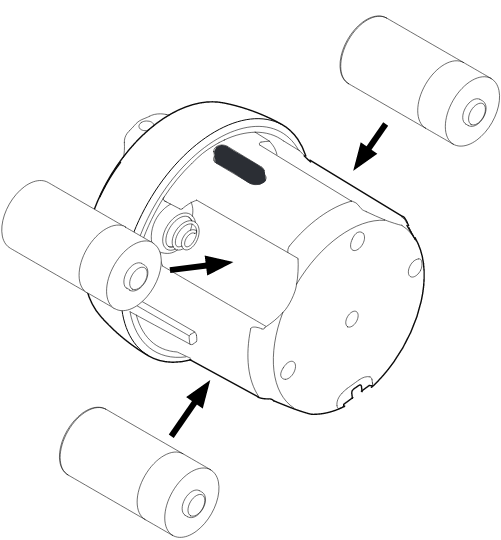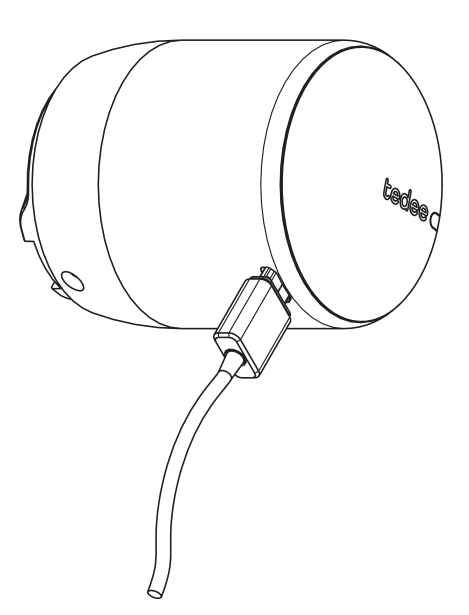 Tedee GO with replaceable CR123A batteries under the cover and Tedee PRO with charging cable
Their replacement is easy and instantaneous if you have new batteries on hand. If desired, rechargeable CR123A batteries are compatible and available for purchase in the Tedee online store. We recommend this option if you want to be environmentally friendly and minimize waste.
Battery life
The available space for power storage and the chosen power sources result in an average battery life of 6-8 months for Tedee GO and 6-10 months for Tedee PRO.
Mechanics
Engineering differences have influenced the overall user experience of Tedee GO. You may notice that it operates with slightly more noise compared to Tedee PRO, which is renowned as the quietest smart lock on the market. This is due to the utilization of a typical DC motor in Tedee GO, while Tedee PRO is powered by an ultra-efficient coreless motor.
Tedee PRO incorporates a highly optimized gear mechanism, enabling discreet and smooth movement. Tedee GO provides a comfortable experience, particularly when compared to other smart locks available in the market.
To see a comparison of Tedee GO with some of the most popular smart locks on the market, watch our video below.
Smart locks from left to right: Yale Linus, Nuki, Danalock, Tedee GO, Tedee PRO
Tedee GO is powered by three replaceable CR123A batteries, while Tedee PRO utilizes a built-in rechargeable battery. Tedee GO can operate for up to 8 months on a single set of batteries (rechargeable batteries can also be used). Tedee PRO can last up to 10 months on a single overnight charge. Both Tedee smart locks offer leading low noise and smooth operation in the market. However, thanks to its coreless, premium quality DC motor, Tedee PRO is quieter than Tedee GO.
Control: do I use them in the same way?
In short, yes. Tedee GO and Tedee PRO share the same access control features, including automatic locking and unlocking, access sharing, and more.
They are compatible with other Tedee devices such as the smart bridge and keypad. You can use them together, connected to your Tedee account, and control them using mobile widgets, smartwatches, or the Tedee Portal on your desktop internet browser.
To learn more about the control options for Tedee smart locks, please refer to the following resources:
Security: is any of them more secure than the other?
Regarding digital protection, both Tedee smart lock models show the same performance and operate on the same cybersecurity solutions.
In May 2023, the independent digital security testing institute AV-Test awarded its certification to the Tedee GO. Simultaneously, for the third time, it has extended the certification of the classic Tedee smart lock, now known as Tedee PRO.
You can read the full AV-Test security test here >>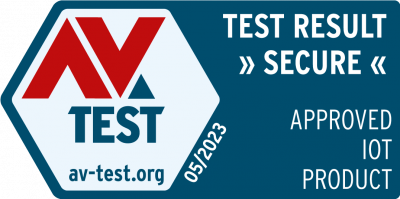 Tedee GO and Tedee PRO share the same digital control features, including automatic locking and unlocking, remote control, access sharing etc. Both are compatible with other Tedee smart devices.
Integrations
The true power of smart technology emerges when multiple devices connect and collaborate, creating a personalized environment.
Tedee devices
Tedee GO and Tedee PRO are compatible with all other Tedee devices: smart bridge and keypad.
Smart home systems
The ability to integrate with smart home systems is an important distinction between Tedee smart locks. Tedee PRO supports over 15 smart home systems, including Apple Home, Amazon Alexa, Google Home, FIBARO, Grenton, Jeedom, and others. Tedee GO is not compatible with Apple Home. If you are looking for a smart lock for an existing smart home installation, Tedee PRO may be the better choice, especially considering the lack of compatibility of Tedee GO with HomeKit. We have plans to integrate the lock with Matter, enabling its addition to Apple Home in the future.
Voice assistants
Both Tedee GO and Tedee PRO can be controlled using "Hey Google" on compatible devices. If you prefer to control your smart lock using Siri, we recommend choosing the Tedee PRO model. However, if you want to control Tedee GO through Siri, you can already utilize the Shortcuts app (until integration with Matter is available).
Channel management
Tedee GO and Tedee PRO can be used in our smart hosting solutions >> and integrated with channel management platforms such as Smoobu and Guesty.
When paired with the Tedee bridge, both Tedee GO and Tedee PRO are compatible with platforms that utilize our API, including Google Home, Alexa, Fibaro, Loxone, Grenton, Ampio, Homey, and more. If integration with Apple Home is a priority for you, choose Tedee PRO. Both models of Tedee smart locks can be used for automatic hosting with booking management platforms like Guesty and Smoobu.
Conclusion
Now that you have acquired sufficient information about both devices, it's time to ask yourself, "which one is better for me?" As always, the answer depends on your specific requirements and preferences. To assist you in making an informed decision, we have provided practical differences that will guide you towards selecting the right choice.
How are they different?
Please refer to the table below, which highlights the key differences between the features of Tedee smart locks. This table provides a concise overview of the distinctive characteristics of both products.
Tedee GO
DIY installation
The cylinder stays the same.
Cheaper
Bigger
Made of plastic
Works with 15+ smart home systems
Tedee PRO
Professional installation
The cylinder is usually replaced.
More expensive
Smaller
Made of aluminium
Works with 15+ smart home systems and Apple Home
Faster
Stronger
Quieter
Which one should I choose?
Both Tedee smart locks are excellent options, but they excel in different ways. So, which one is the best choice for you?
Take a look at the table below. Begin by selecting a column based on whether you need a smart lock for your personal home, business property, or vacation rental accommodation.
Next, read through the bullet points below and identify the ones that resonate the most with your situation. This will guide you to the corresponding column on the left, indicating whether we recommend the Tedee PRO or Tedee GO smart lock for you.
Tedee GO
Home
You live in a rented property.
Your interior design is more casual.
You're looking for a DIY solution that allows you to keep your keys.
You prefer a cost-effective option and want to pay less for the same features.
Integration with Apple Home is not crucial for now
Business
You are seeking the most affordable way to implement a wireless access management system.
Your access setup requires multiple smart locks.
You want to minimize expenses on professional services and hardware.
Rental
You're looking for an easy and affordable option to make your rental hosting smart.
You manage multiple accommodations and need a solution that fits your budget.
Tedee PRO
Home
You value superb quality and design.
Your interior design calls for discreet and premium appliances.
You are willing to undergo professional installation and replace your keys.
You prioritize selecting the highest quality and durability available.
You are furnishing your property from scratch and can install a compatible cylinder from the beginning.
You desire to use your smart lock with Apple Home and Siri
Business
Your business property has a single main entrance that reflects your company's image.
Your business property boasts a luxurious interior design or is positioned in the luxury market.
You have the financial means to hire installers for cylinder replacement and smart lock installation.
Rental
Your rental property maintains a high standard, and you seek best-in-class luxurious devices.
Your rental property utilizes Apple Home smart home system
Comparison table
See the key specifications and details of both Tedee smart locks compared in the table below.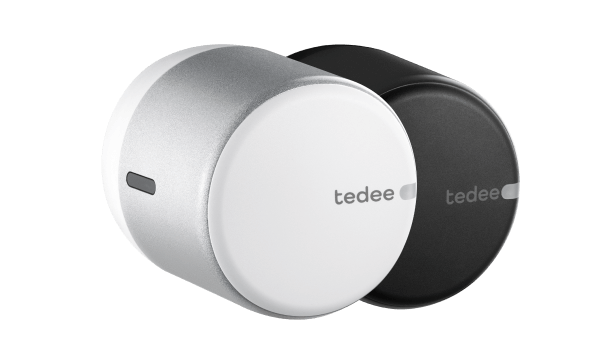 Tedee GO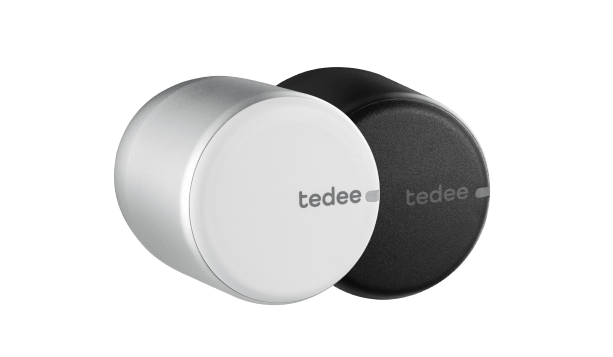 Tedee PRO
3 x replaceable CR123A/R batteries
Rechargeable Li-Ion battery
On top of the existing European cylinder
Tedee-compatible European cylinder
Scandinavian
Deadbolt
European
Available smart home integrations
Hey Google
Amazon Alexa and 10+more
Apple Home
Hey Google
Amazon Alexa
Full compatibility with inward-opening doors
Compatibility on outward-opening doors
Cylinder to doorframe distance
Measured from the inside with the door closed: the distance between the cylinder axis and the door frame.
Closing thoughts
The latest addition to our Tedee smart lock collection fills a crucial gap in both our product lineup and the smart home market. Tedee GO offers the majority of benefits associated with a keyless lifestyle, all at an affordable price and with easy self-installation. At the same time, Tedee PRO remains unrivaled as the smallest, strongest, and most aesthetically pleasing smart lock available. It represents the refined evolution of our beloved and trusted classic Tedee smart lock, now enhanced even further.
Regardless of whether your property is a family home, a rental flat, or a seaside villa, there is a Tedee smart lock that perfectly matches your budget, design preferences, and lifestyle. Experience the convenience and security of a Tedee smart lock today.