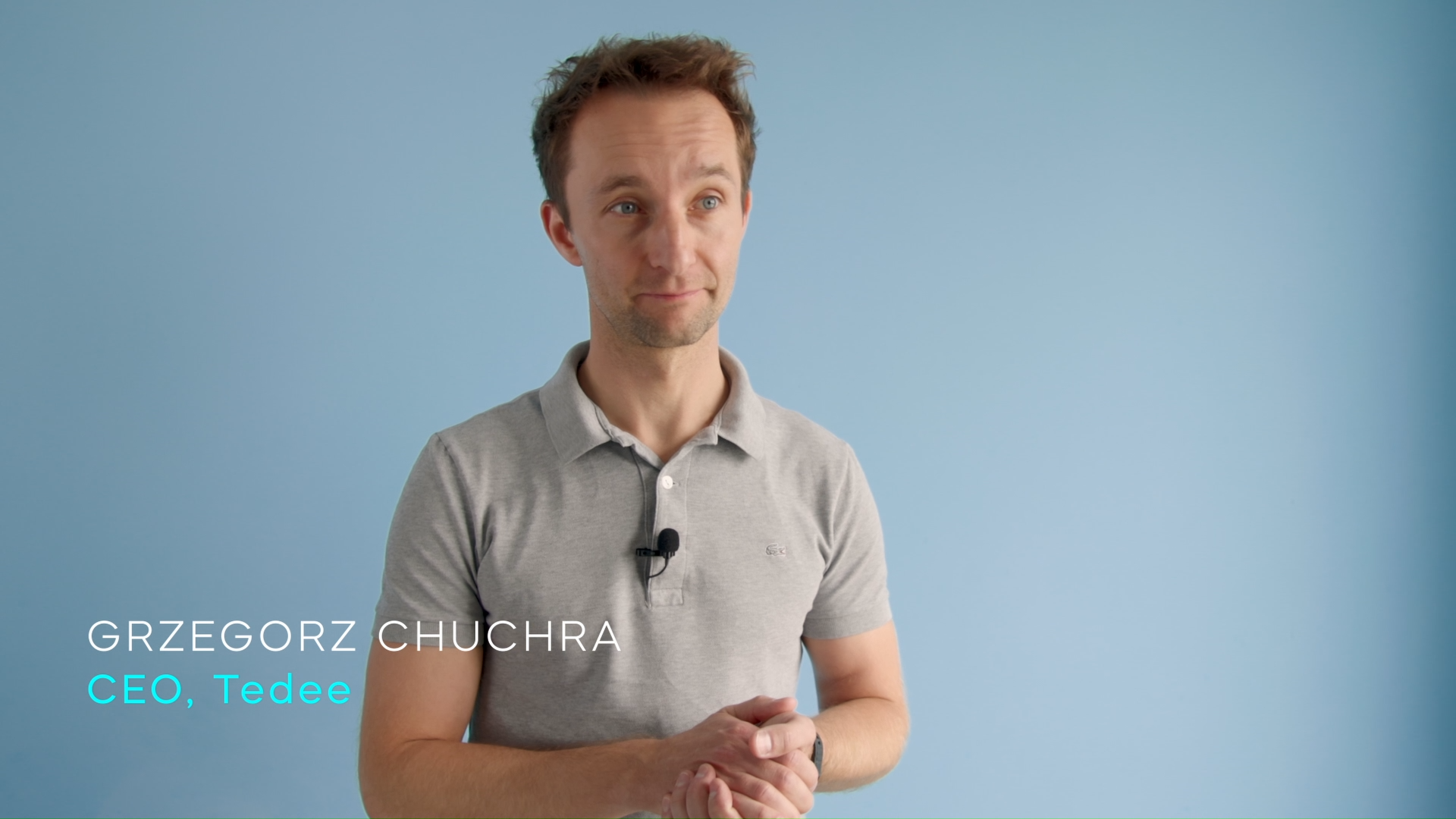 < Go back
Grzegorz Chuchra, CEO, release paper: Our new smart lock, Tedee GO, is not as good as the best smart lock 2023
New Tedee smart lock on the block!
Hey there, lock lovers! Get ready to throw your old, boring locks out the window because we're introducing the hottest, newest smart lock on the block! We've been hard at work for two whole years with a team of over 40 people – that's right, we spared no expense. And what did we come up with? A smart lock that's bigger, slower, and noisier than ever before! Oh, and don't forget the cheap plastic – the icing on the cake! Wait a minute… That doesn't sound quite right. Scratch that, let's start over.
In all seriousness, we might have jumped the gun a bit. It's easy to get caught up in the excitement of a new project, but sometimes it's best to take a step back and think things through. Deep breaths. Okay, let's try this again.
Four years ago, we launched the Tedee PRO – the absolute best smart lock in Europe. We stand by that statement, and we're always up for a friendly debate with anyone who thinks otherwise.


How it all started with Tedee PRO
It has all the boring stuff that most smart locks have. You can control it with a smartphone, which means lock and unlock, over wi fi connection and Bluetooth connection. You can integrate with the key smart home system including Apple HomeKit, Google Assistant, and Amazon Alexa. And you get notifications while the door is locking or unlocking!
But it is still the best smart lock of 2023 for other reasons. Tedee PRO is the smallest, sleekest, and most beautiful smart lock. It's so quiet that you barely hear it's even there! It makes your life easier in a luxurious way. But all that beauty and innovation doesn't come cheap. Our engineering team went all out to create the most efficient and high-quality lock on the market. We're talking about custom-made batteries, the best motors, and precise mechanics comparable to those found in mechanical watches. And let's not forget about the metal injection molds that give our tedee smart lock that extra touch of class. Yes, the super secure, scalable Microsoft Azure and tedee app for Android and iOS (4.7+ rating) as well.

And now, the easy part. Finally, our sales team can put that state of art product and we can do big bucks, yes? No, they can't!! To make it super small and efficient, it requires a special cylinder mount.
That means that you need to replace the existing cylinder on your front door, which is not exactly a piece of cake for most people.
And even those who can do it they still face another challenge – they come in different sizes and types, so we can't just put a universal one in the box. This means they must remove the cylinder from their lock, consult our manuals or contact support to make sure they buy the right one.
This makes selling through eCommerce platforms like Amazon or electronics retailers (MediaMarkt, RTV EURO AGD) almost impossible. We have no choice but to build distribution channels with professionals, such as smart-home installers and locksmiths. But that, unfortunately, means that our ability to sell the product is significantly reduced. Consequences?
Our target market is significantly reduced to:
1. Only those who can afford the expensive product and skillset to do so. Nerds 🙂
2. Tesla owners who want to keep all keys in their phones. Those can just call a professional to do it for them.
Greg is a moron!
Now, I know what you may be thinking – "Greg is a moron! There should be an amendment in the constitution not to let engineers run companies!" (I'm sure my ex-CFO, Pawel Wrona, had similar thoughts). But hear me out.
The truth is, we've created an incredibly expensive and highly engineered smart lock that can't be easily sold. And we've spent a lot, and I mean a LOT, money on it.
But here's the kicker – we've done it all internally. That's right, we've developed a groundbreaking product that requires specialized knowledge to install and use, and we've kept it all in-house. Crazy? Maybe. But we're committed to delivering the best smart lock, and we believe this is the way to do it.
Let's take a trip back in time to 4 years ago. You've probably heard the phrase "Hardware is hard" thrown around in the startup world. After four years in the hardware space, I can tell you it's true! Building hardware is an extremely complex endeavor. You not only need to master all the skills required for a software startup, but you also need expertise in areas such as industrial design, mechanical engineering, embedded programming, electronics, production, and logistics. You must learn about complicated certification processes for electronic equipment, fire safety procedures, and many other things. And if you're developing a smart lock, you must master tens of different lock standards just in Europe, and even more globally.
But that doesn't justify building the wrong product, right?
Wrong! Elon Musk and his Model Roadster showed us the way. Sure, what we did has made sales more difficult, but it gave us the time to learn the necessary skills, gain experience, and discover the market. Furthermore, we have successfully established and maintained our high-end brand. That was the groundwork for something big that's just coming.
Closing thoughts
It's been a long and bumpy journey, but we've made it. After many long days and working weekends, we're proud to introduce our newest addition to the Tedee family: the Tedee GO smart lock.
Tedee GO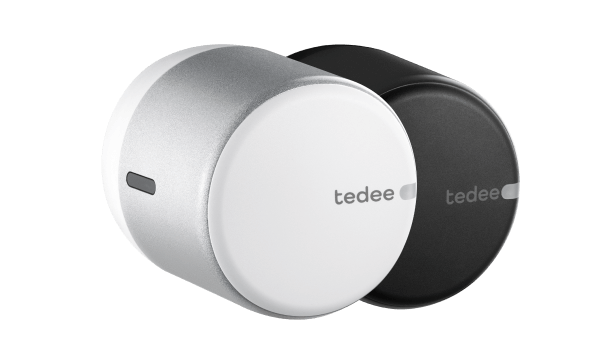 Tedee PRO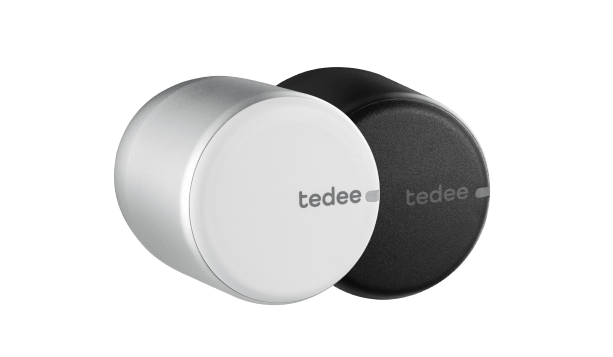 We've listened to your feedback and improved our first product, Tedee PRO. Now we're adding Tedee GO, designed to be easy to install, even for those who aren't handy with tools. You can install it on your existing cylinder in just 30 seconds using our adapter. Plus, there's no need for you to know what type of cylinder you have.
But that's not all. We've also made Tedee GO affordable at just 199 EUR. And it's readily available for purchase through eCommerce, electronics retailers, and local hardware stores. In addition, Tedee GO runs on regular batteries, but you can also purchase rechargeable batteries that last for up to 6-9 months.
We're confident that once you try Tedee GO, you'll never want to return to traditional locks. So why wait? Buy Tedee GO now and experience the future of smart locks for yourself.