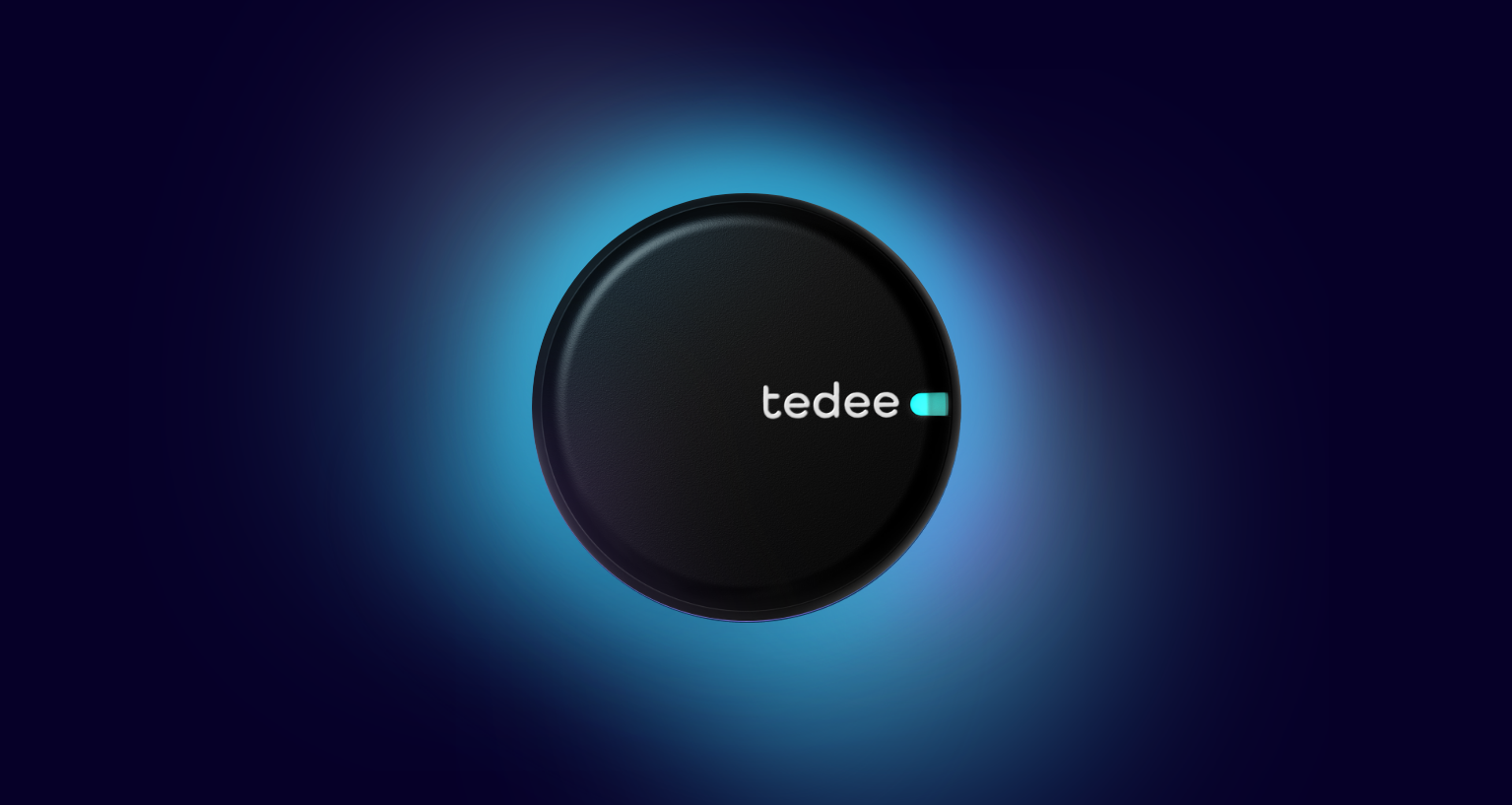 < Go back
You can enjoy tedee in 12 more ways
Last year, tedee smart locks rotated 5 648 202 times. Join their happy users with faster mechanics, integration with your smart home, and constantly added new features. Read about 12 next ways to the convenience that tedee has opened for you in the last 12 months.
1. You can ask Siri to unlock it – even without a bridge.
Control tedee through the Home app or ask Siri on enabled devices. Integrate with the best Apple HomeKit-compatible gear, as all your automated scenes can now be triggered by a smart lock. And you don't even need a smart bridge – so you save almost €100!
You can use these features even if tedee smart lock is already on your door. It's enough to update its firmware and enable HomeKit integration in settings.
You can read our step-by-step tedee for HomeKit manual here.


2. You may keep your keys.
Don't want to replace a cylinder? Renting a flat? No problem. Right now, you can mount tedee on adapters for European and Nordic locks.
Unfortunately, with a Euro-profile adapter you will need to cut the head of one key, but it's a quick service at your local locksmith shop. On the other hand: the Nordic adapter and new HomeKit integration make tedee the most interesting smart lock for Scandinavian market at this price point.
Soon we're introducing a new adapter for Swiss-profile locks – so stay tuned by subscribing to our newsletter.


3. Your tedee talks with Homey now.
Integrate a smart lock with over 50 000 devices compatible with Homey. Adding tedee to your smart home lets you make millions of automatic scenes customized to the one lifestyle that's yours.
Tedee app for Homey is available here.
4. You'll be able to add a keypad soon.
Later this year, you'll be able to unlock the door with a PIN or share the access more easily. Our first keypad, compatible with tedee smart lock, bridge, and app, brings the next benefits for your home, business, or vacation rental.
To be amongst the first to see it, subscribe to our newsletter here.


5. You can add it to 8 smart home standards.
You may integrate tedee even if your smart home standard of choice is not just Google Home, Amazon Alexa, Apple HomeKit, or Homey. Your already working installations, including wireless and wired solutions, can easily welcome a tedee, now working with Fibaro, eeDomus, Consolomio, and Grenton. In the next weeks, you'll be able to add it to Jeedom and Ampio, too.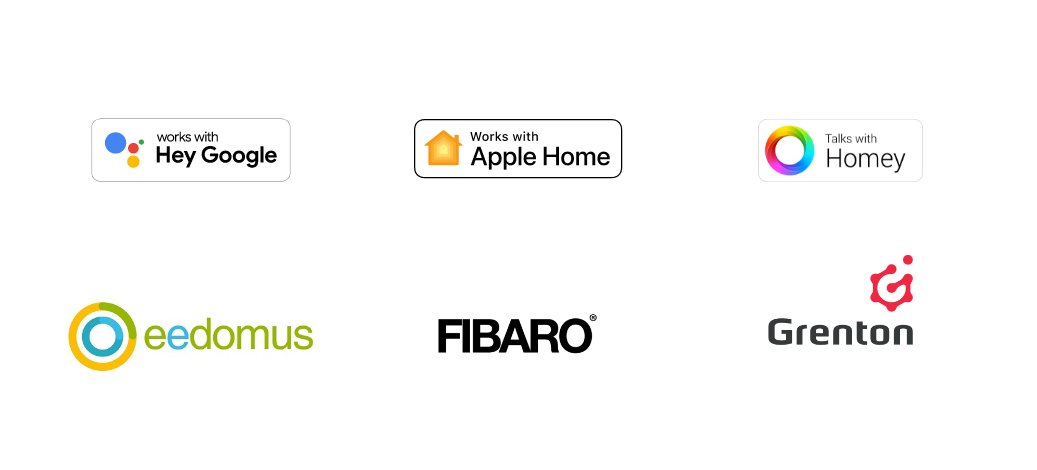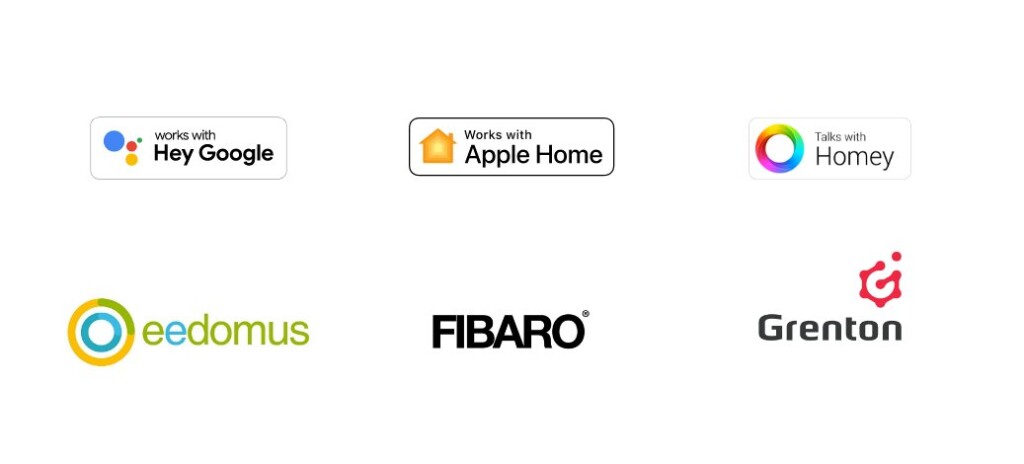 6. Your great taste is now official.
If you like how tedee looks, you're now joined by a 98-member jury of experts that honoured its form and function with an iF Design Award. You can read their verdict here. It's enough to ask one more person to be 100% sure.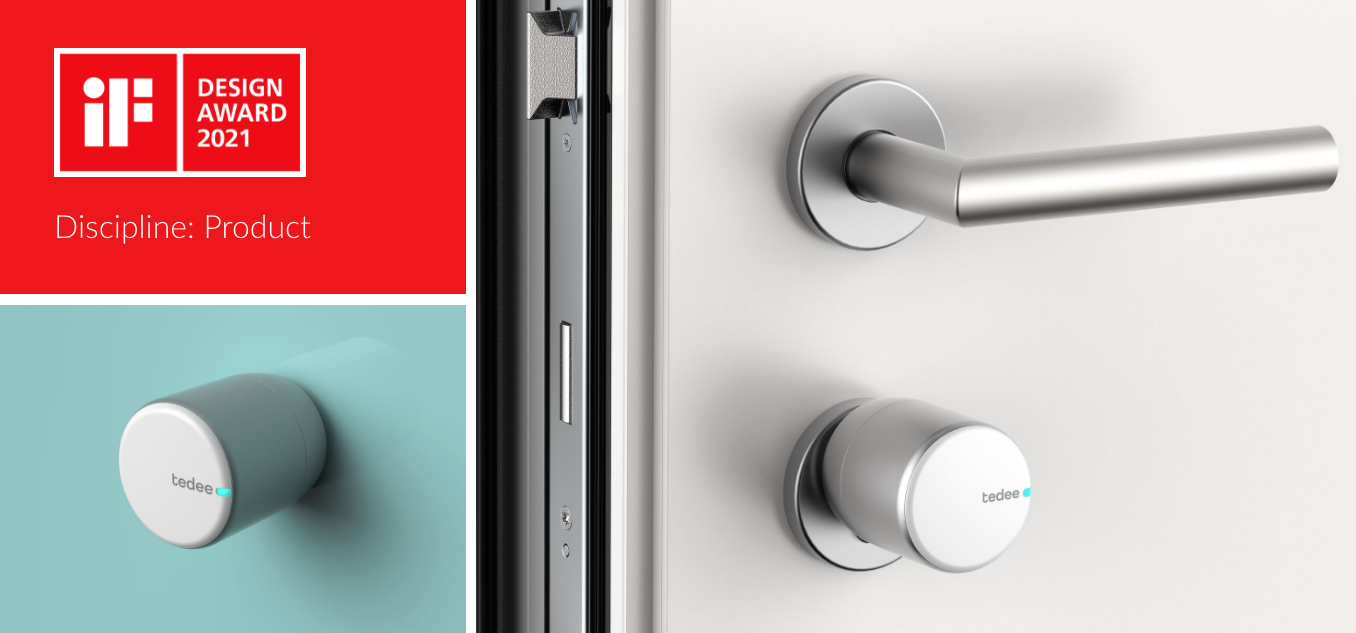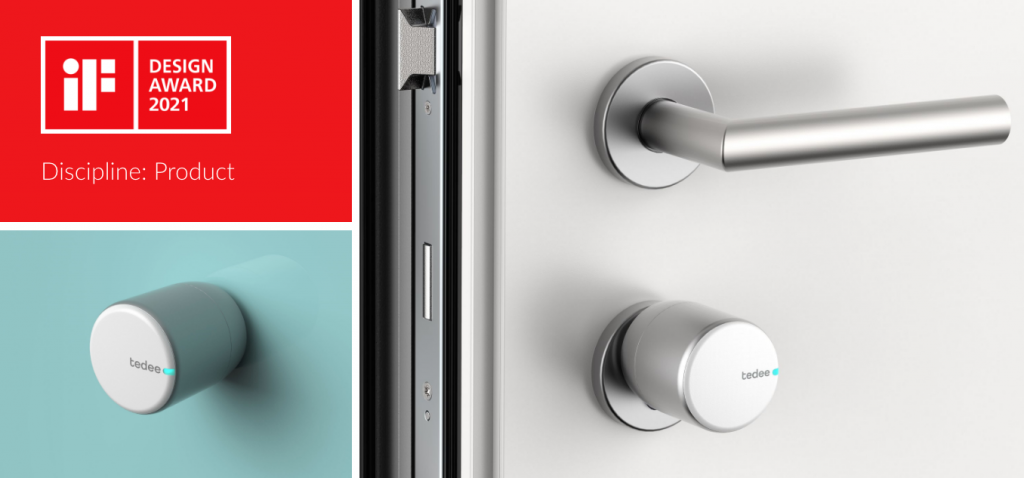 7. You can unlock faster and charge less.
Throughout their rotations, tedee locks together have made over 50 kilometres so far. As this sample gave us a ton of insight, you may now enjoy even better hardware solutions.
For example, the faster, smoother, and even quieter operation is now possible with perfected gears. You can charge even less frequently, as enhanced power efficiency results in an even longer battery life.
8. Your dark side has a smart lock to match.
Your door may use bright technology, even in inky interiors. If your entryway is on the darker side of the moon, we have painted it black and launched tedee in a new graphite colourway.


9. You invest in a device that gets better.
Throughout last year we have published 145 software updates, including improvements for iOS and Android apps and firmware of our devices. That's why you can confidently invest in technology that will get even better – for all five-year support period.
From polishing minor issues to introducing new features, tedee has been improved almost biweekly. To always have the best gear possible, use a smart lock with a smart bridge that updates it automatically.
10. You can control your door like a pro.
Controlling a smart lock on a desktop portal brings even more features than a mobile app. You don't need to be a business owner to remotely manage access to your place and monitor all use history. Especially useful when your system uses multiple smart locks. Especially easy if you'd rather use a laptop.
You can log in to the business portal for your lock here.


11. You can buy easier, learn more, and save on shipping.
New website, next languages, and universal free worldwide delivery have made it even easier for you to open up to smart lock benefits. If you'd like to learn more, guides and articles are ready for you at our new smart lock blog.
12. Your locksmith can make most doors work with tedee.
If you're a user of a Master Key or Keyed Alike system or if your door is less popular of type, ask your local locksmith to contact us at [email protected]. You will be able to keep old keys as they modify your cylinders with professional accessories.