"Finally a fast, reliable and enduring connected lock."
"What immediately stands out is the attractive, compact design."
"Chic and slim knob design. Powerful, quiet, and enduring integrated battery."




Our customers say
4.4 out of 5 based on 518 reviews
Secure convenience is the greatest luxury.
Streamline your daily routine with smooth departures and welcoming returns. Welcome the essence of elegance into your home with the Tedee PRO smart lock: a discreet innovation that elevates your living space and lifestyle.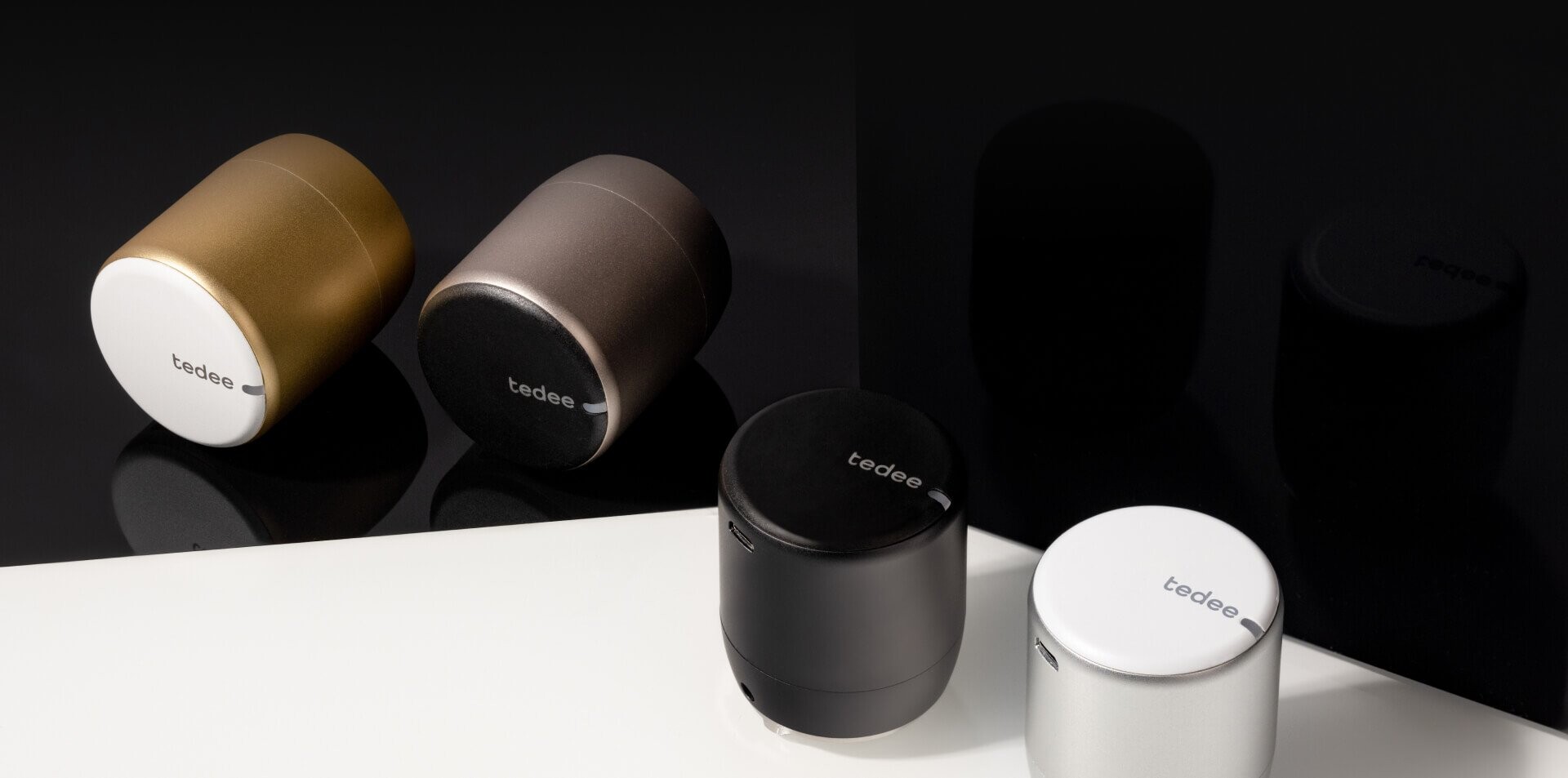 Refine your home comforts
Unlock your keyless world for better security and convenience. Discover true peace of mind with Tedee PRO.
Change the way you access your home forever, by unlocking your door with a smartphone or smartwatch.
Relax as Tedee PRO automatically secures your home after leaving and returning.
Experience a hands-free approach to unlocking your door  that is controlled exclusively for you.
Manage and handle prompt deliveries when you're out of the house by unlocking with remote features.
Take advantage of keyless access permissions for your family members, friends, and other services.
Stay in control of your property with three tiers of virtual keys and rely on the smart lock's history feature to monitor who enters and leaves.
The beauty of smart-tech
Transform your home with an extra touch. In the palm of your hand, the seamless device of Tedee PRO blurs the lines between design and smart technology. Discover how this unique technology made of high-class materials and mechanics brings the power of smart tech to your door.
From experts to connoisseurs
Trust the mechanism behind the lock. This fusion of locksmithing heritage and futuristic engineering gives smart features the power to control your existing door lock in the most dynamic, secure and reliable way.
+ over 15 smart home systems
Finest at a glance
Choose the smallest and most tailored smart lock on the market.
Elevate your experience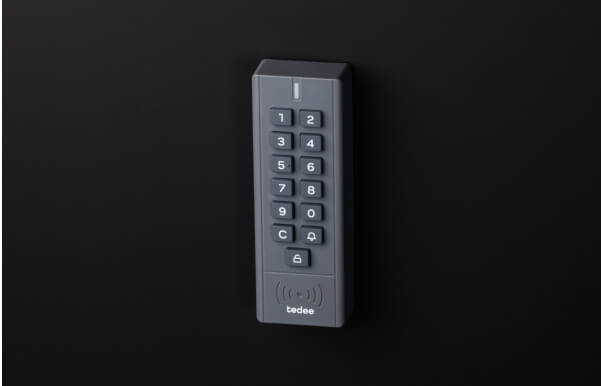 Tedee Smart Keypad
Next level of keyless
Replace keys, devices, and apps with a small keypad outside your home. Simply use your unique PIN to unlock the door and enjoy hassle-free remote access sharing to your home.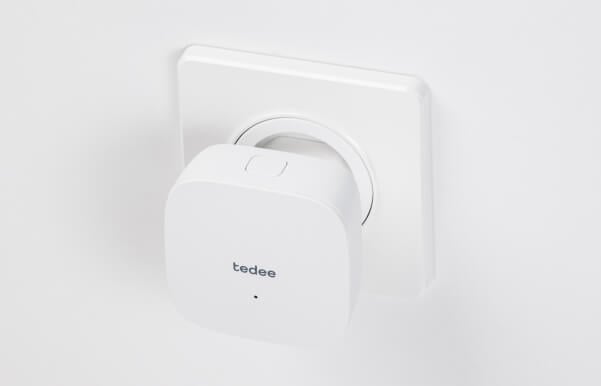 Tedee Smart Bridge
The front door to the world
Take control of your Smart Lock from anywhere by connecting it to the internet. Accept deliveries, monitor real-time activity, and use mobile widgets to unlock your Tedee PRO easily.
Frequently Asked Questions
Does Tedee PRO fit my door?
To put it simply, if your door opens inwards, then most probably yes. For outward-opening doors, the distance between the door frame on a closed door and the cylinder axis must be 30mm or more for Tedee PRO to fit.
Can I install Tedee PRO by myself?
 For the most secure and optimal setup and when choosing the best cylinder replacement, we recommend that you purchase Tedee PRO from authorised locksmith partners, who will ensure it fitted correctly.
Do I still need a key if I purchase Tedee PRO?
You don't need a key to unlock the door if your mobile device or Tedee keypad is outside your home. However, we recommend carrying one single key in case of an emergency.
Is Tedee PRO secure?
Yes. Tedee is a secure smart home device that has received certification for its security measures from AV-Test. It is designed to offer excellent protection for your home without compromising the security of its hardware. Multiple technologies are employed to ensure secure digital access, and all communication is encrypted using multi-level mechanisms. To further enhance security, asymmetric keys authenticate cloud access, and Bluetooth connections use a secure protocol.
How will I know if the battery is low? How do I charge it?
Tedee PRO works for up to 6-10 months on a single charge, so it is easy to forget about its integrated battery. However, when it reaches 15%, the Tedee app will alert your mobile device. Plug your Tedee PRO into a power bank via the magnetic charging micro-USB cable. This way, you can keep using the smart lock even while it's charging.
What if my phone battery dies?
You have numerous options to unlock the Smart Lock if your battery is not charged. Firstly, you can always use your key, which we recommend keeping in your wallet. Secondly, you can always borrow someone else's smartphone and log in to the Tedee app to unlock your door. Just remember to keep your information secure and log out.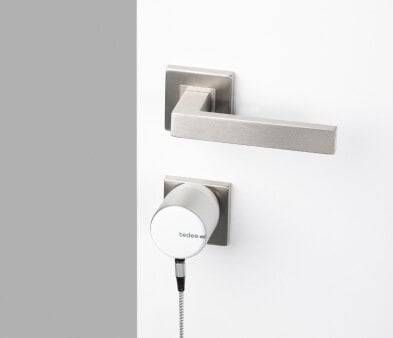 A magnetic charger is supplied with your device and ensures the effortless maintenance of your lock. Charge your Tedee PRO without removing it from your door, so you can conveniently charge it on the go.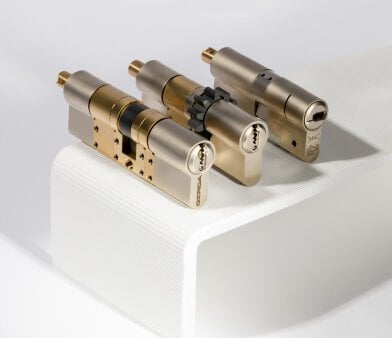 Install your Smart Lock using our range of Tedee-ready cylinders made by lock hardware experts. Modular construction, security attests, and gear or cam mechanisms are compatible with most Euro-profile locks on the market.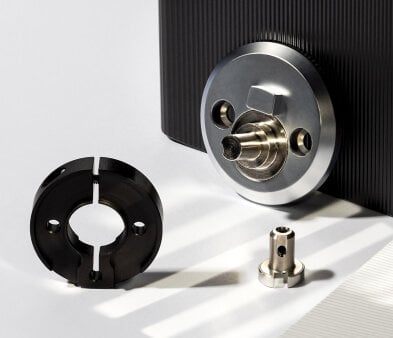 If you wish to keep your existing cylinder and keys or install your Tedee PRO on a Scandinavian door lock, explore our range of easy-to-install, locksmith-quality adapters below.