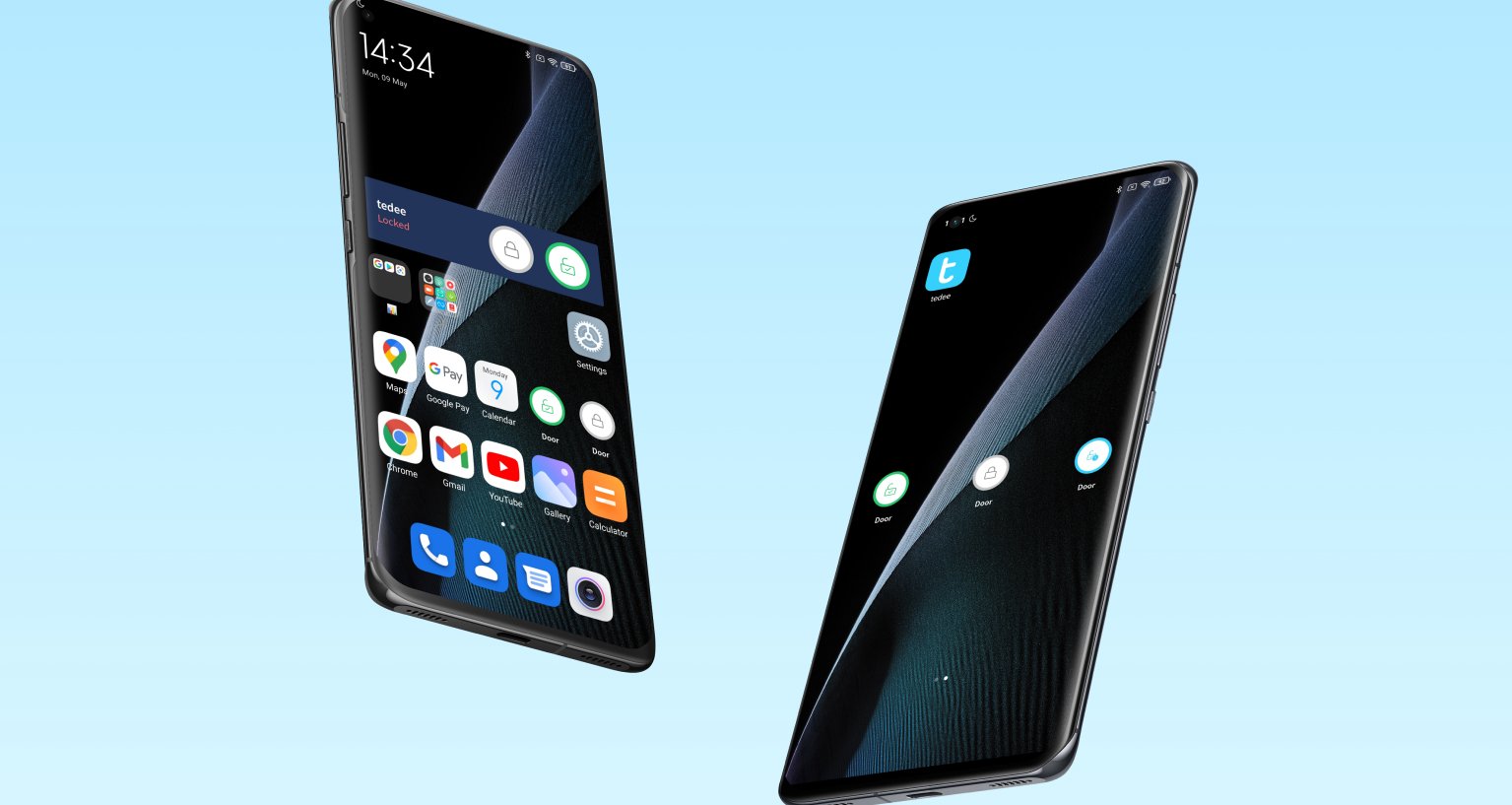 < Go back
Control your Tedee smart lock with mobile widgets for Android
Full control over your smart locks – without launching any apps. Tedee widgets for Android give you the fastest way to unlock, lock, or launch automatic unlocking.
Learn more about mobile widgets >>
Widgets are single-purpose buttons that you place on your smartphone home screen, even between other app icons. Every button is paired with an action and a smart lock to give you instant control with a single- or double-tap.

The steps below present the process of enabling Tedee widgets on Android. However, a user interface may differ between various versions and templates. In case your menus differ from these below, look for similar texts.
Tedee app options work the same way on every Android phone.
How to enable Android widgets
Tap anywhere on your smartphone screen and hold to launch the editing mode.
Choose Widgets from the options at the bottom of the screen.
Swipe to Tedee and choose from Locks widgets or three types of single Actions widgets.
Locks widgets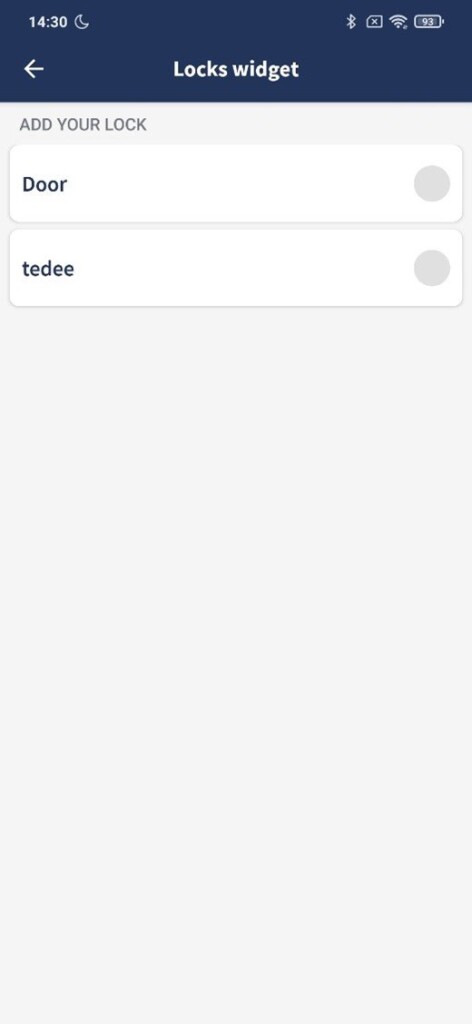 After enabling a Locks widget, assign it to one of your smart locks.
Action button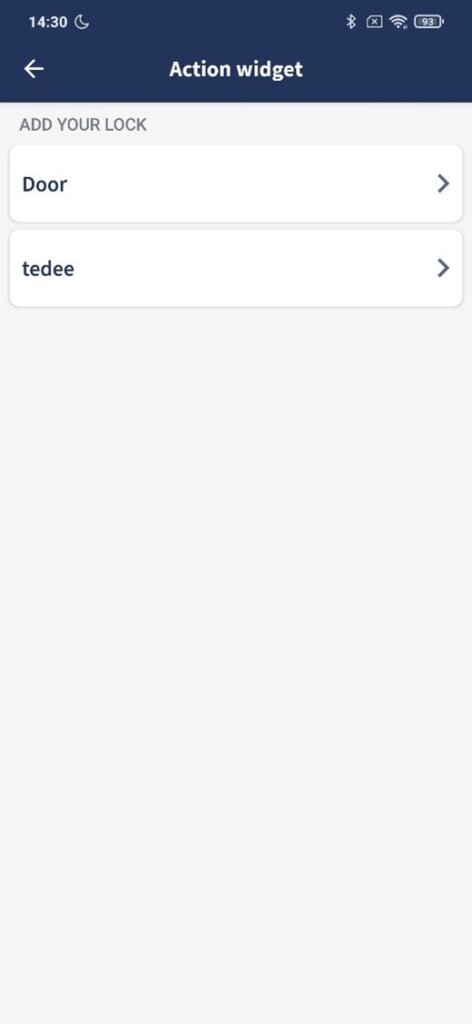 After choosing the type of Actions widget, assign it to one from your smart locks.