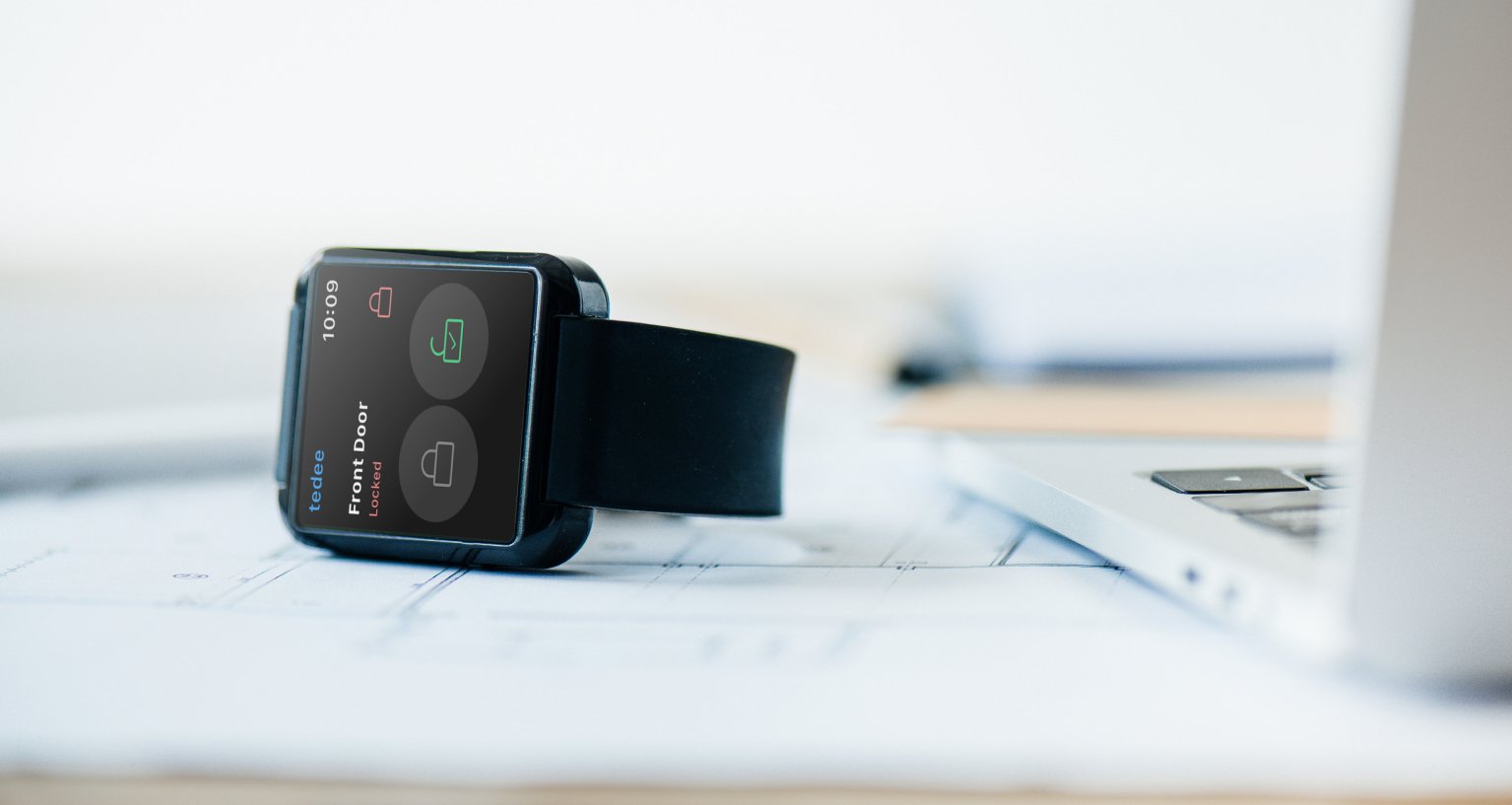 < Go back
Why smart lock is a must-have for smartwatch users
Smart lock's keyless entry means not just unlocking the door with a smartphone. With a smartwatch on your wrist, you can control it in even more ways. See three example situations where you get the full benefits of smart technology at your door.
Tedee smart lock is compatible with dedicated apps for iOS and Android, and their corresponding smartwatches: both Apple Watch and Wear OS devices.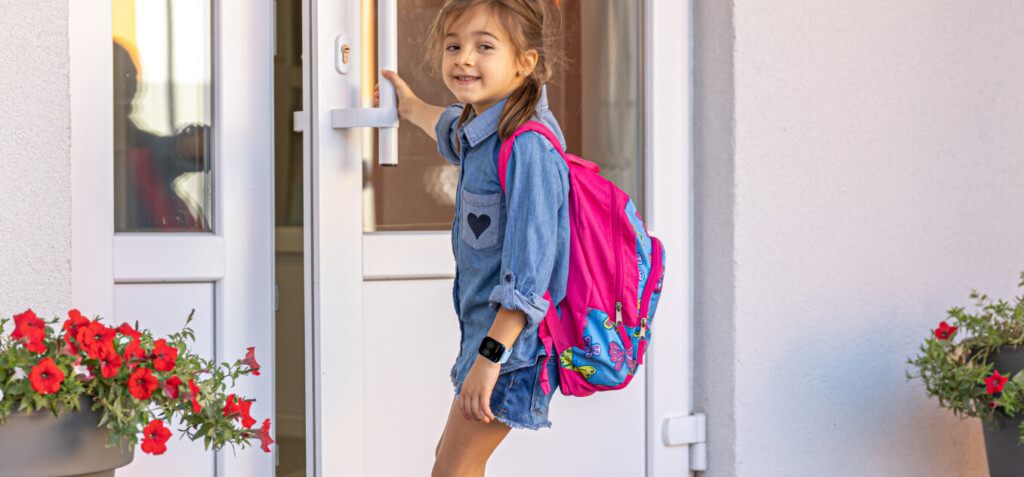 Mommy, I'm home!
If your child is big enough to get back home from school on their own, the home key becomes a key item in their backpack.
But kids are kids, and keys get forgotten, lost, or are difficult to use. With a smart lock on your door, both little residents and their parents can ease their minds and never ask, "Have you packed the key?" again. A smartphone (that they probably cherish and mind about 😉) is all they need to unlock the front door.
Kids love smartphones. Their parents – not so much. Some caretakers may decide that a smartwatch is a better idea for their little ones – there are not too many games to play on their wrists 😉. It's a perfect solution for unlocking the door, too. Getting back home cannot be easier than simply tapping your watch, and a smart lock offers just that.
The extra mile that a smart lock goes is the push notifications. When Tedee is paired with a smart bridge, it can send you an alert as soon as your kid is back home from school.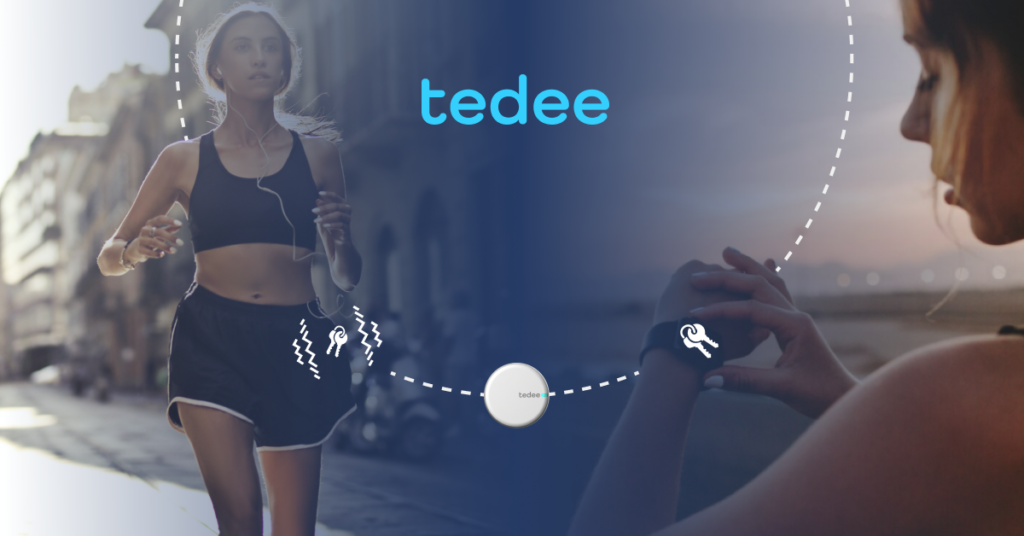 The worst part of jogging? Keys jingling in your pocket
Running should be either an exercise or relaxation. Metallic ringing at every step doesn't help any.
Many runners already use smartwatches, loving the pulse monitors, running route mapping or simple music control. And a smartwatch is all it takes to unlock their home door.
Full hands. Zero issues
Suppose you are working really hard, doing precise manual work, handling heavy boxes, or flipping pancakes. And imagine someone comes over.
In the past, you'd need to stop immediately and run to the door. With a smart lock, you can unlock remotely from wherever you are – with a smartphone or voice assistants. But if Tedee is paired with a smartwatch, all it takes is a tap on your wrist.