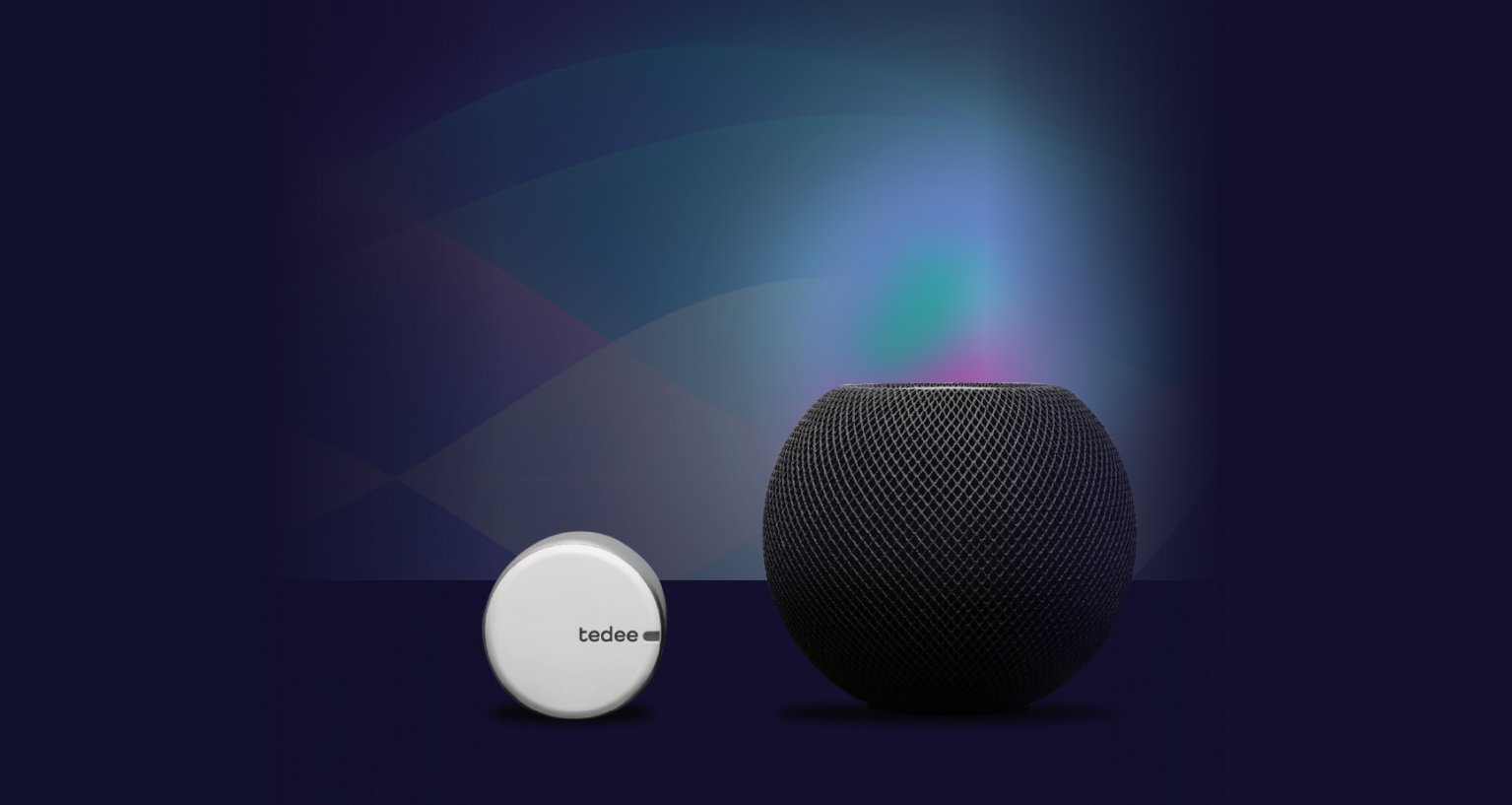 < Go back
How to add Tedee smart lock to the Home app?
Integrating Tedee smart lock with the Apple HomeKit is a one-time configuration that opens the way to various types of automation and control, including the Home app, asking Siri on enabled devices, or using the Apple Watch.
Learn more on how Tedee smart lock works with Apple HomeKit here >>
To use Tedee smart lock with the Apple HomeKit and the Home app, you need to add it to the Home app first, then calibrate it.
Tedee smart bridge is not required.
Before you start, install the Tedee app and log in with your new account.
Prepare the card with a HomeKit Setup Code, like the one below. It is included in the box of your smart lock and contains a QR code required for adding the smart lock to HomeKit.
If you cannot get it at the moment, you can add the smart lock to the Tedee app first, then follow the guide in this Knowledge Base article >>
If you have everything, follow the slideshow below.
Step 1
Launch the Home app
Step 2
Click Add accessory
Step 3
Scan the HomeKit Setup code
Done!
Now the calibration starts. Here is how to do it >>