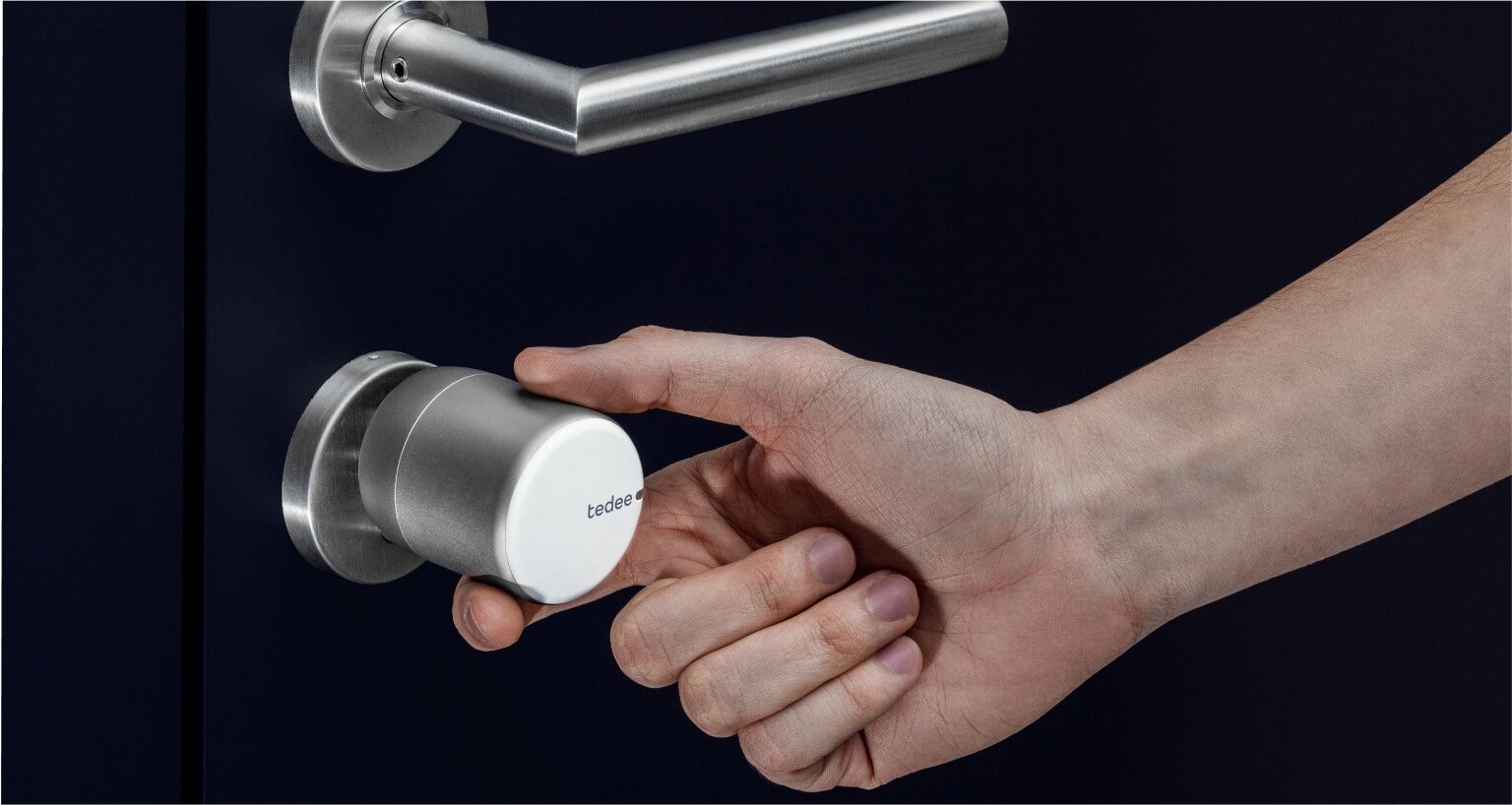 < Go back
No app, no problem. The ways to use a smart lock without devices
You can enjoy a smart lock even if you don't want apps or smartphones.
Your grandma probably doesn't want to hear about smart locks. But when leaving home, she may enjoy unlocking the door with a button.
With a smart lock, no feature or access method of traditional locks is lost. But maybe some little solutions are… better?
When leaving…
Use a smart lock as a manual thumbturn…
…or unlock with a button
Unlocking the smart lock from the inside can work traditionally – like a thumbturn – or electronically, but wonderfully simple. Pressing the smart lock's face launches unlocking and locking actions without effort.
When getting back home…
You can always use a key…
…or type the PIN. Just like at the building's entry.
Many apartment buildings use access codes at the front gate – an easy, widely known solution. The door to one's private property can work the same way. With a Tedee keypad installed outside the door, all it takes to unlock Tedee is a PIN and padlock button.
The PIN can be assigned by any person with an owner or administrator access role. The user does not need any mobile app or even a smartphone at all.
But remember: the key can stay.