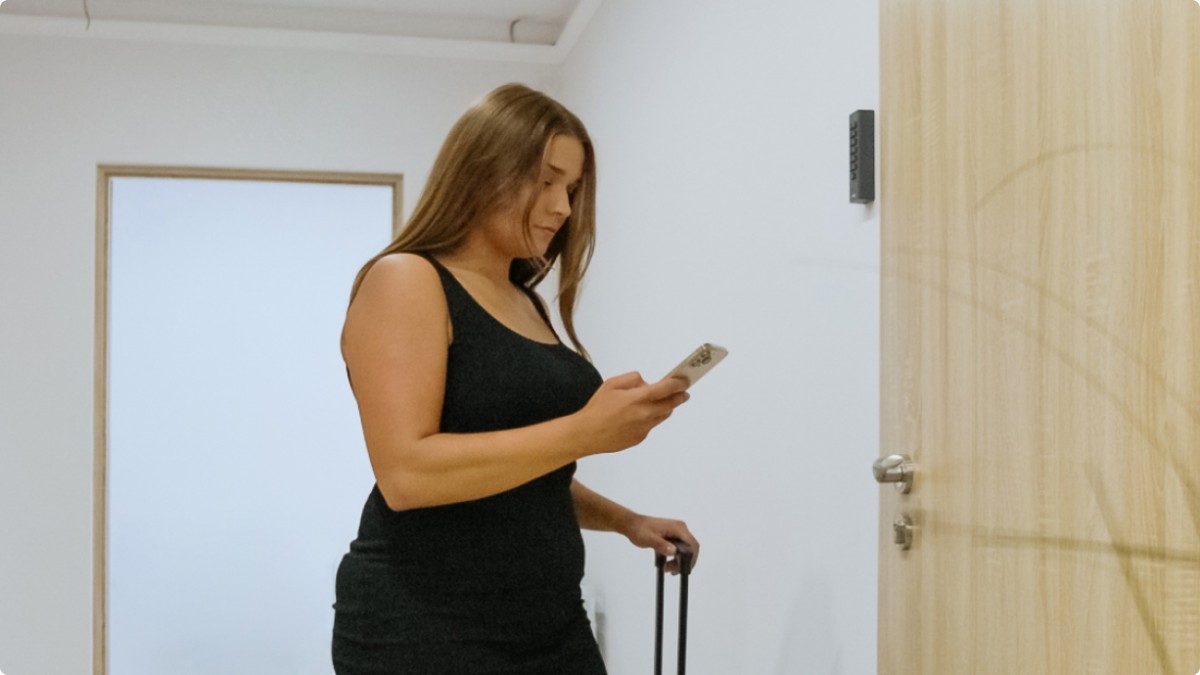 < Go back
Five levels of keyless rental with smart devices: from street to bed, even in shared buildings
Neither rental hosts nor guests fancy handling rental property keys. The full range of Tedee devices and solutions – from check-in automation through shared door control to link access – offers you multiple levels of smart hosting. Learn more and choose all you need to make the rental experience easier for your guests and yourself.
Offer your guests freedom and flexibility with Tedee devices that turn your accommodation into a keyless rental property. No keys mean no personal appointments are necessary. Visitors can arrive whenever they wish and check in by themselves – using various digital methods.
After the booking ends and they check out from the apartment, their access method is disabled. No appointment is required again. But as the circumstances are different – your property type, its surroundings and the scale of your rental business – you may need various solutions to assist you the most. Follow the points below to learn about all levels of smart hosting with Tedee.
Level 1: replace the keys with an app
This upgrade capitalizes on one of the smart lock's main benefits. Unlocking the door with the Tedee app lets you share the virtual keys with whomever you want, but only in the way you wish to. It is enough to choose the dates and/or hours when your accommodation is booked and type your guest's e-mail. When they download the Tedee app and log in with their account, they can unlock the smart lock in the app – and no keys.
All these settings and access sharing are available in your Tedee mobile app or Tedee Portal on your desktop internet browser. Tedee smart bridge is not required but recommended as it offers remote control of your property when in use by third-party persons.
Discover access sharing with your rental guests >>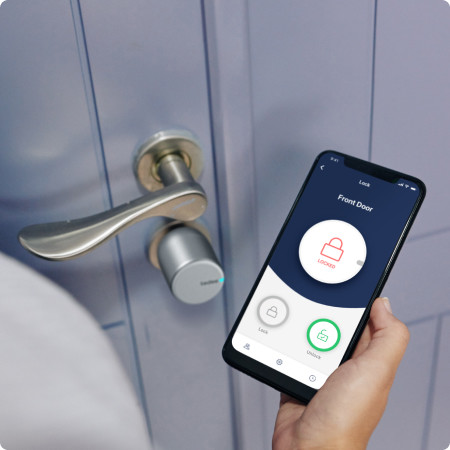 Level 2: replace keys and apps with PINs
With Tedee smart lock and a keypad, you can create access PINs that offer your guests full freedom and flexibility – without downloading apps and creating new accounts. They can arrive whenever they wish, check in with a PIN by themselves and use the code instead of traditional keys.
PIN-based access facilitates not just unlocking the accommodation. They are a breeze to share through any secure messaging method. Stay assured, that PINs keep all your control capabilities: they can work only temporarily and deactivate automatically on a chosen date.
Discover how to share PIN access >>
Level 3: automate self-serviced check-ins
If you manage only one property or two, sharing the PINs to your apartments can be easy to manage manually. But what if you have multiple spots under your control, or your rental is super busy in the high season and handling booking after booking turns time-consuming?
You can delegate this task to smart technology. Integrate your Tedee devices with a channel management platform – Guesty or Smoobu. These platforms link your properties' listings with your Tedee devices, automatically managing the access control. A win-win situation removes the fuss of handling access PINs, and your guests can check in without keys or appointments.
Learn about automating self-check-ins with Tedee smart locks and keypad >>
Level 4: make shared doors smart, too
Most short-term rental properties are in shared buildings: apartment complexes, condominiums, or townhouses. If you follow the previous steps, access to an individual accommodation is flexible, keyless – or even automatically managed. But what about the street entrance? The main building's door? The front gate?
Here comes the new BleBox smart relay module. This small device is added to the doors' electronic unlocking mechanism in the shared areas and connects it to the Tedee app. This solution allows unlocking shared doors with the same app that's used to unlock the apartment's front door.
Learn how the BleBox smart relay module can aid you >>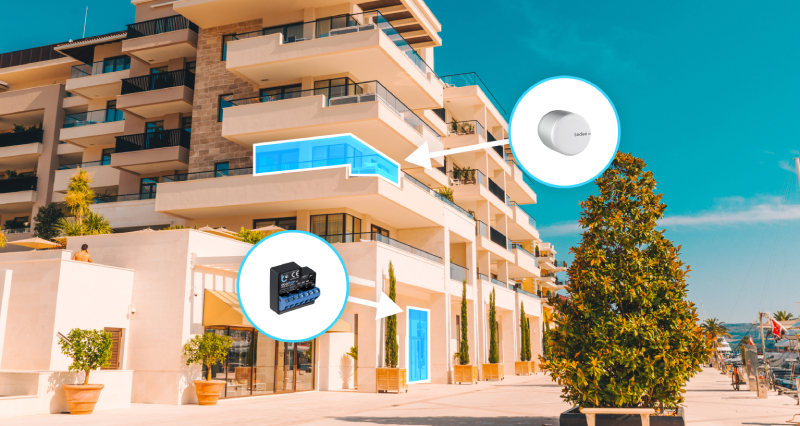 Level 5: welcome without apps and PINs – with just an access link
No keys. No PINs. No app. No problem! The latest feature from Tedee offers your visitors full access to all Tedee smart locks and BleBox smart relay modules – even without the Tedee app. After you share an individual access link with your visitor – customized by devices and their booking dates – your guest simply clicks the link shared in the e-mail or text.
They are then directed to their personalized control screen – and unlock the doors by swiping the slider.
Delve into sharing access with access links >>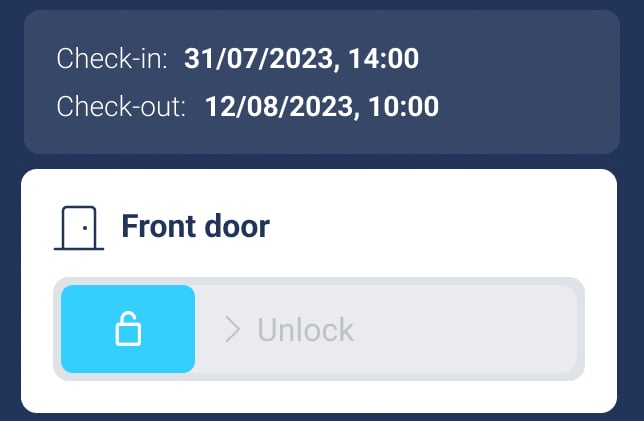 Select your setup
Evaluate the comparative table below to gauge which features and Tedee devices resonate with your rental requirements for an optimized smart hosting experience.
Features
Tedee
smart lock
Tedee
smart bridge
Tedee
keypad
Channel
management
platform
BleBox
smart relay
module
App access
+
+
+
+
+
PIN access
+
+
Link access
+
+
+
Automatic smart hosting
+
Remote management
+
+
+
+
Live activity logs
+
+
+
+
+