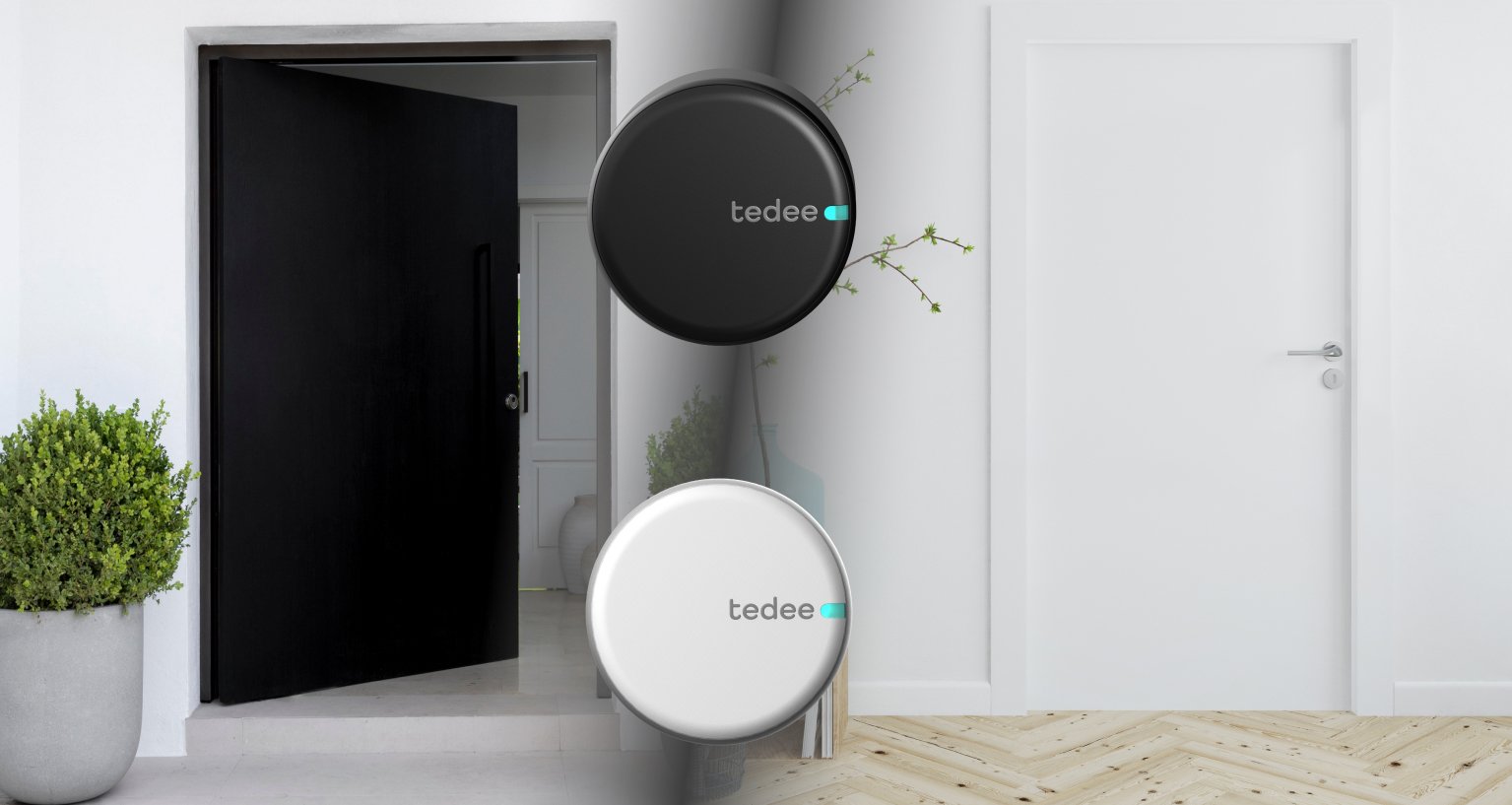 < Go back
Smart Deco: install Tedee with adapters matching black and silver smart locks.
When planning to put a smart lock on your door, you may wonder how it may influence your entryway look. Don't worry: black and silver Tedee smart locks look great in various interiors. At the same time, colour-matched adapters enable installation on most locks on the market.
Interior design prefers sleek and seamless solutions. Installing Tedee with a European or Scandinavian adapter involves putting an extra accessory on your door. When planning your entryway design with the highest attention to detail, it may seem an issue.
But it is not when choosing an iF Design Award-appreciated, sleekest smart lock on the market. Black and silver colourways adapt to a variety of doors and interior styles. The minimum impact installation guarantees the most seamless look.
Before you order and use a smart lock, you need to choose an installation method. You may look for the most beautiful solutions with care about your interior looks.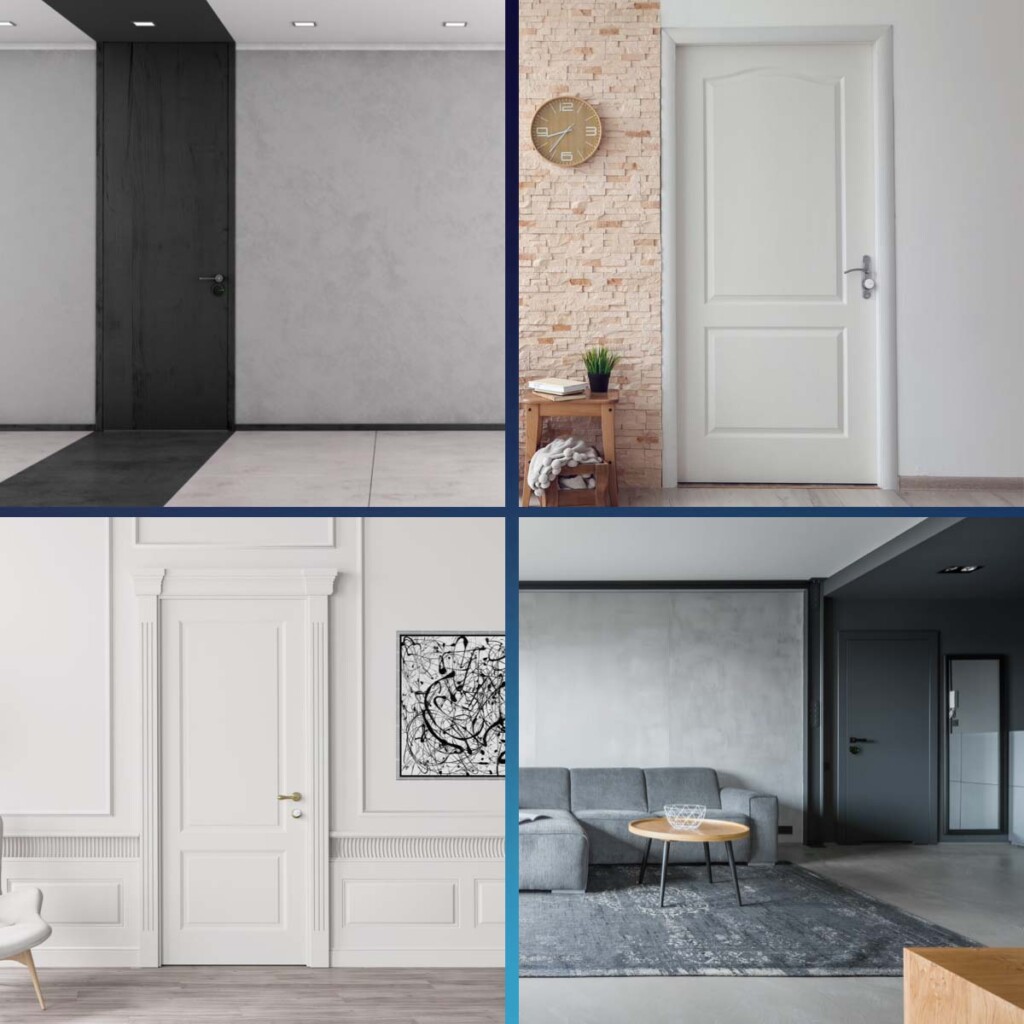 Interiors with a smart lock on the door. Can you spot it?
Colour-matched adapters
For the most subtle look, the installation method should be almost unnoticeable. This is why we created not only colour versions of our hero smart lock but installation hardware, too.
As long as mounting a smart lock on a Tedee-ready lock cylinder is the most seamless, the adapter is an extra piece set between the device and your door lock. This should match both your door design and chosen smart lock version for maximum attention to detail.
Hence Tedee adapters come in two versions, matching our smart locks. Both colour versions are available for both European and Scandinavian Tedee adapters.
While making the order, choose Tedee sets or elements of your preferred variant.
When you may need an adapter
On European-type door locks, Tedee can be installed in two ways. Our Tedee-ready cylinders are supplied by reputable brands GERDA or M&C and fit most of the compatible door locks on the market. You may also choose a European adapter that lets you keep the same set of keys.
Click here to learn which method is right for you >>
However, at this moment, Tedee can be installed on Scandinavian locks using a dedicated adapter only.
Learn more about Tedee adapters here >>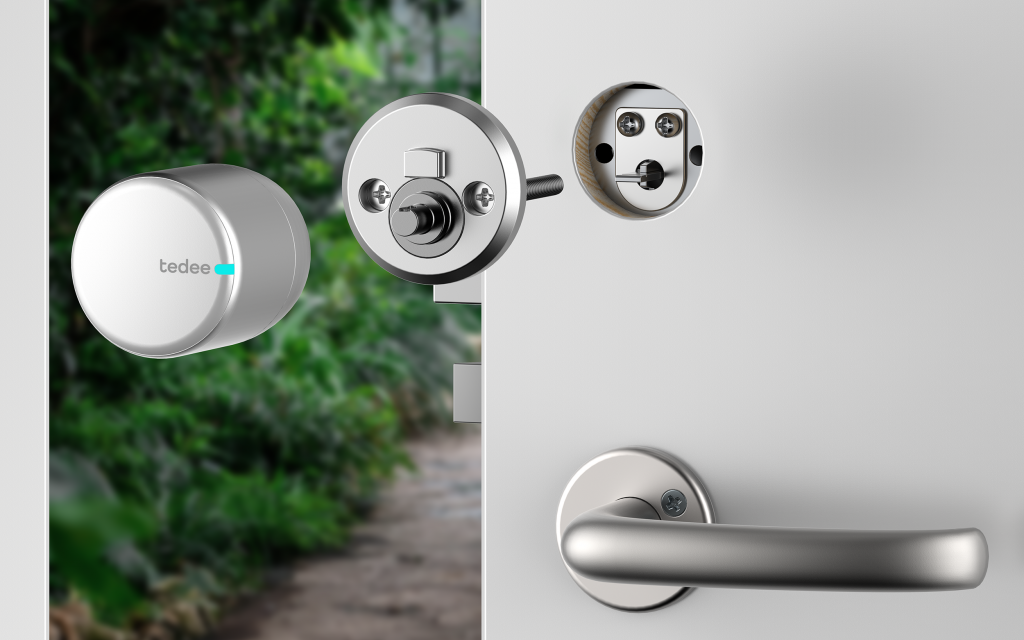 Smart lock installation on a Nordic cylinder.
Not an adapter, then what?
If you wish to install Tedee on a lock that is not compatible by default, please ask your local locksmith to contact us at [email protected]
Our range of professional locksmith accessories may enable them to modify your door lock for Tedee. This way, you may install a smart lock on most cylinders on the European market without adapters.