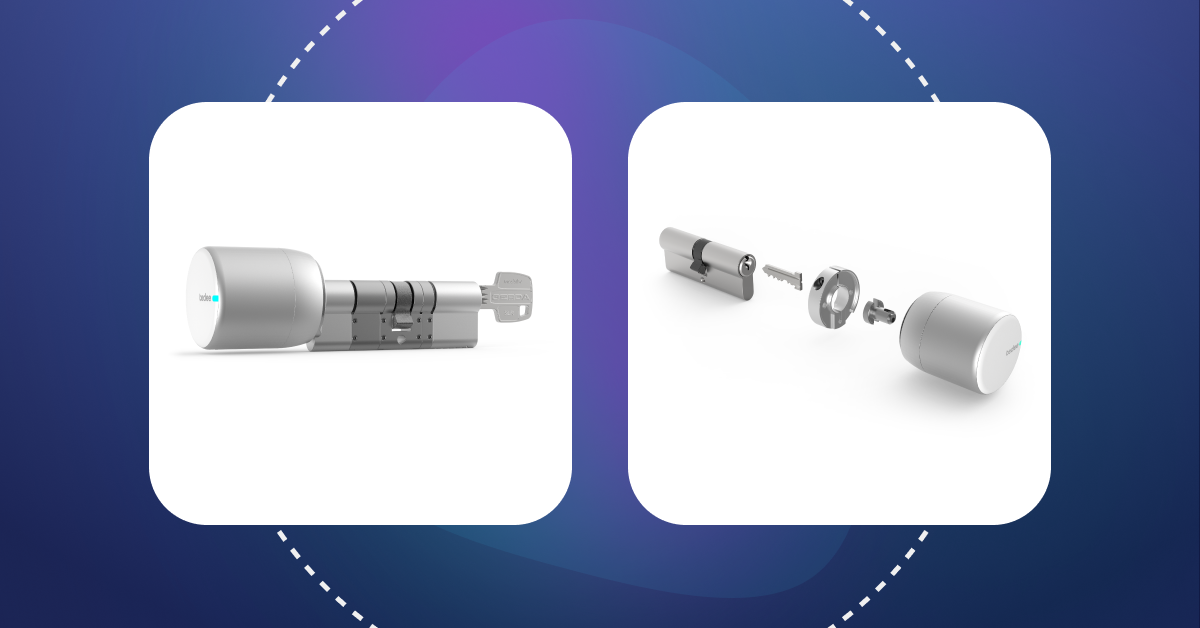 < Go back
Should I replace my European cylinder or use an adapter?
If your European lock is compatible both with an adapter and modular European cylinder, you may wonder which installation method to choose. Here you'll find a comparison of both setups that will help you decide.
It's the key decision – pun intended – you have to make. It all depends whether you want to replace your keys.
If many people need a standard key to your lock or it works in a Master Key system, the adapter may be less of a hustle. However, you would need to cut one key, so make sure you have a spare one or make one extra. Don't worry; it's an easy task for your local locksmith.
In terms of safety, tedee has no impact on your door hardware. Our dedicated cylinders are certified and provide anti-burglary protection. It all depends on your old setup – if your door is equipped with high security locks and cylinders, the adapter allows you to keep it that way. If you're unsure of your door safety, you can consider updating to our certified cylinders.
Modular cylinders are widely compatible: you can adjust them to fit every European lock on the market. On the other hand, a European adapter requires an emergency function of your cylinder.
It may be easier to use an adapter if you rent a flat, house or an office. It has a smaller influence on the hardware. You can make an extra key, ask your local locksmith to cut it and install the whole tedee set on your default lock. When moving out, you can take it out easily leaving the door unchanged.
The last aspect is the operation smoothness. A new cylinder requires less power from the lock to work, so a tedee will work longer on a single charge.
In this table, you will find a compact comparison of both methods. In case of any questions, we're always here to help at [email protected]
| | |
| --- | --- |
|   | |
| Modular cylinder from tedee | European adapter |
| Requires replacing your keys | You keep your old keys |
| Compatible with all European locks on the market | Emergency function required + cylinder needs to extend 2mm from the escutcheon |
| Install-it-yourself | An adittional key needs to be cut by a locksmith |
| While moving out it it requires changing the cylinder to the old one | Easily reversible: great for rented properties |
| Anti-burglary certificates | As safe as your old cylinder |
| Adjustable length and compact setup | tedee will stick out of the door a little more (5mm) |
| tedee will work longer on a single charge | The battery may discharge faster |
| It wobbles slightly when touched – with no impact on the work | A firm fitting |