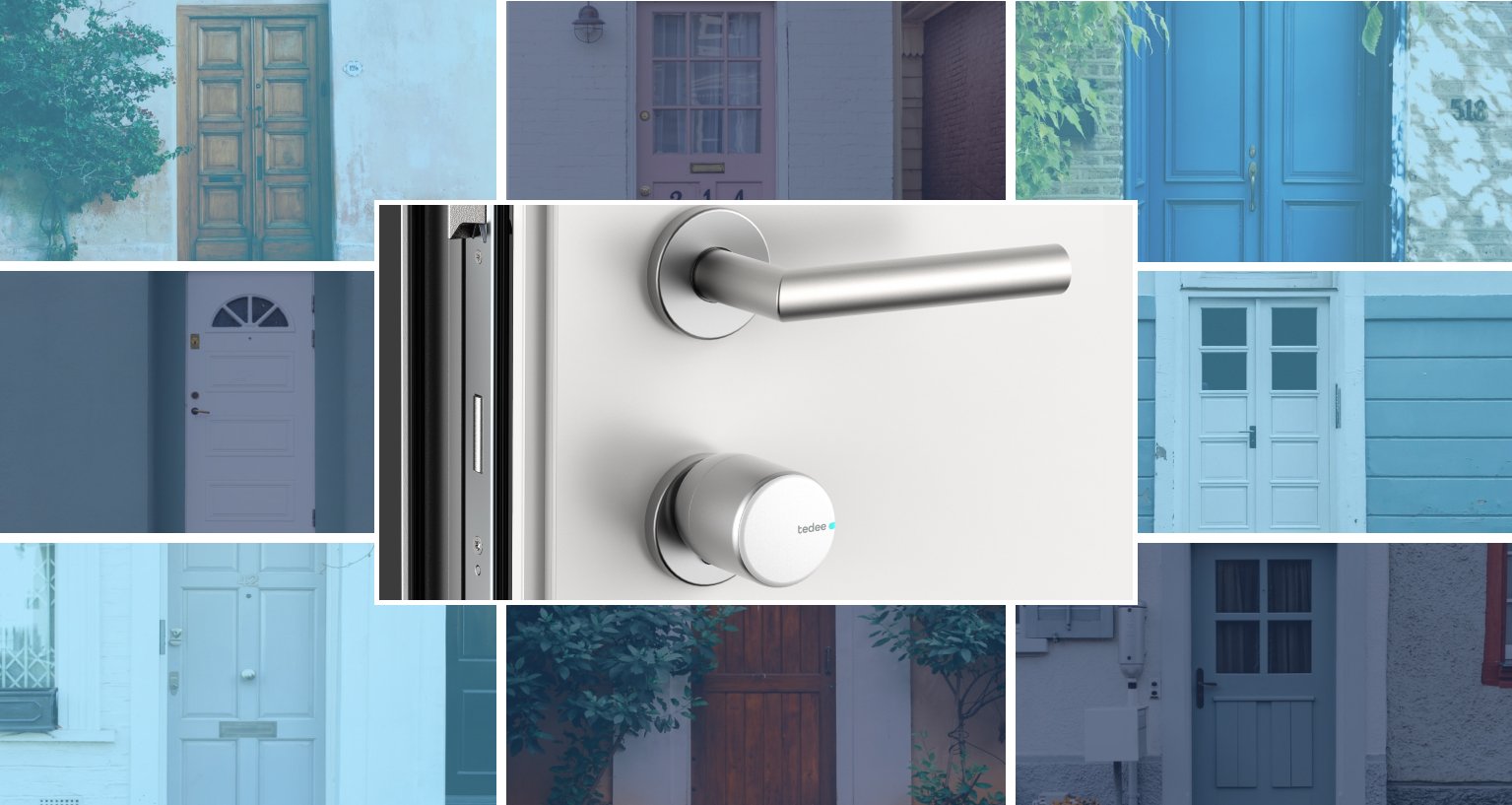 < Go back
Multiple short-term bookings made easy: should you use a channel manager?
Subletting a room one weekend a month is easy. But what if you're renting a seaside apartment to hundreds of visitors all year round? Maybe you should use channel management software that automatically takes care of bookings and "digital keys"?
You might think that running a vacation rental is nothing complicated. All you have to do is accept the booking, deliver the keys to your guests, and you're free from worry for a few days.
Everything seems even easier when you have a smart lock installed on the door of your rental property – then you don't have to worry about collecting keys. "Digital keys" don't get lost, too.
Click here for more information on how smart lock can help you run a vacation rental. Here you can find more information on smart lock security.
OK, you've got the key issue out of the way, but what about bookings? After all, someone has to ensure to avoid double bookings. It becomes more complicated if a rental is listed on many different booking sites. If occupancy is high, it's not difficult to get messy, which can result in errors, resulting in negative reviews.
We live in a digital world, and any negative review can significantly impact our reputation. Nowadays, more and more people are researching a property online before booking accommodation. Booking websites have made it very easy – when booking is complete, you can always add a review and evaluate various parameters in detail. In turn, offers with the best overall rating are higher in the search results and are booked more often.
So is there a solution that will help to avoid human error, caused, for example, by tiredness when processing multiple bookings? Such situations are common, especially during popular tourist seasons.
It may seem that a channel manager would be a helpful solution here. But what is it? How can it help me manage my vacation rental? Can I use it free of charge?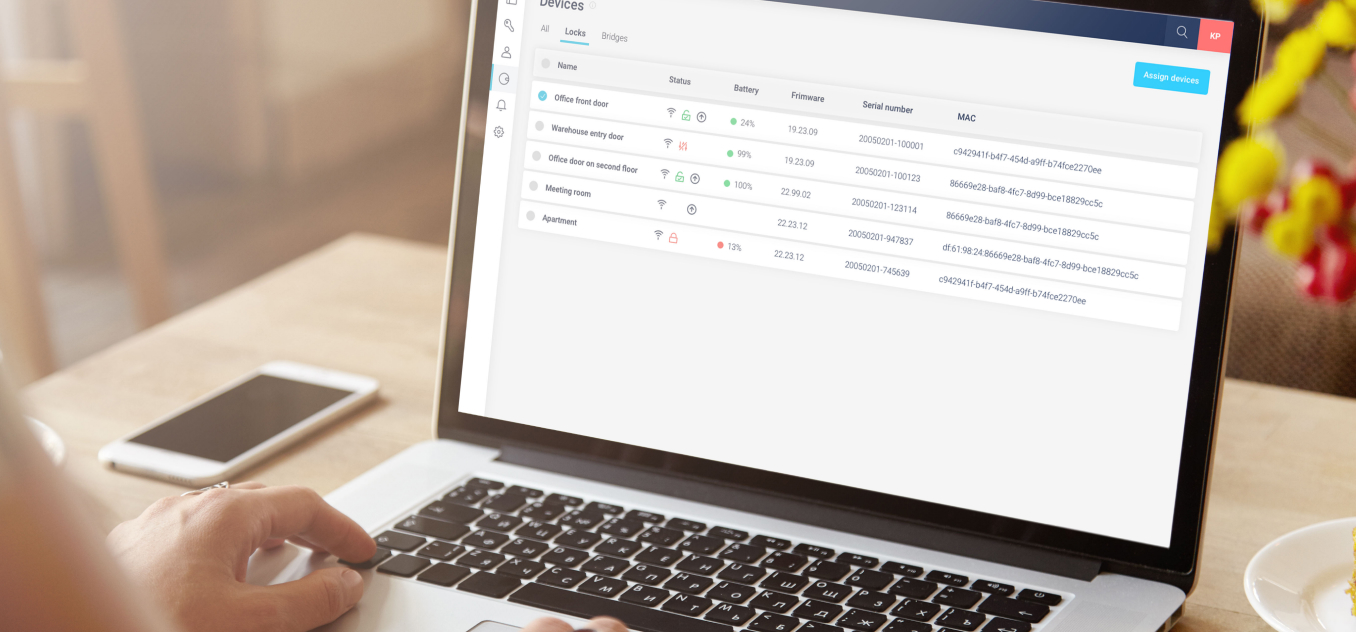 What will we focus on?
This text will focus on what a vacation rental channel manager is and what it is used for.
If your vacation rental listings are available on many different booking sites and you cannot always manage them, a channel manager may be the best solution available. The information below should benefit all those who regularly rent out their multiple properties on a short-term basis.
Why is automatic synchronization a good solution, and what do you need to pay attention to? Discover how a property management system can elevate and simplify your channel management strategy.
If you rent your property on a smaller scale, less often, and advertise on one booking platform, you may probably not benefit from channel management software to the fullest. Read below if you're interested in learning how it may help you – maybe if you decide to scale up your business.
Where do you get bookings from?
How do you run your vacation rental? On your own and friend-of-a-friend recommendation, with a rental administrator, who advertises for you, or do you run your own business with such portals as Booking.com, Airbnb, etc.?
When you type a query about a hotel or accommodation in a particular city into an internet search engine, you get mainly search engine accommodation in the results. These are well-known platforms that only the largest hotel groups can compete. It is indeed worth having a direct booking website, but it may not generate as many bookings as the listings on the popular booking channels.
Vacation rental property managers have long since realized the opportunities of placing their listings on many different booking portals. As you can check in the free Google Trends tool, accommodation search engines are steadily gaining popularity (especially during high season). This is mainly due to the multitude of offers, reviews, ease of search, and such platforms' extensive marketing activities.
This is why many vacation rental owners prefer to add their offer on an accommodation service rather than try to compete with them. The conclusion is simple – multiple booking channels mean more bookings and, therefore, more earnings.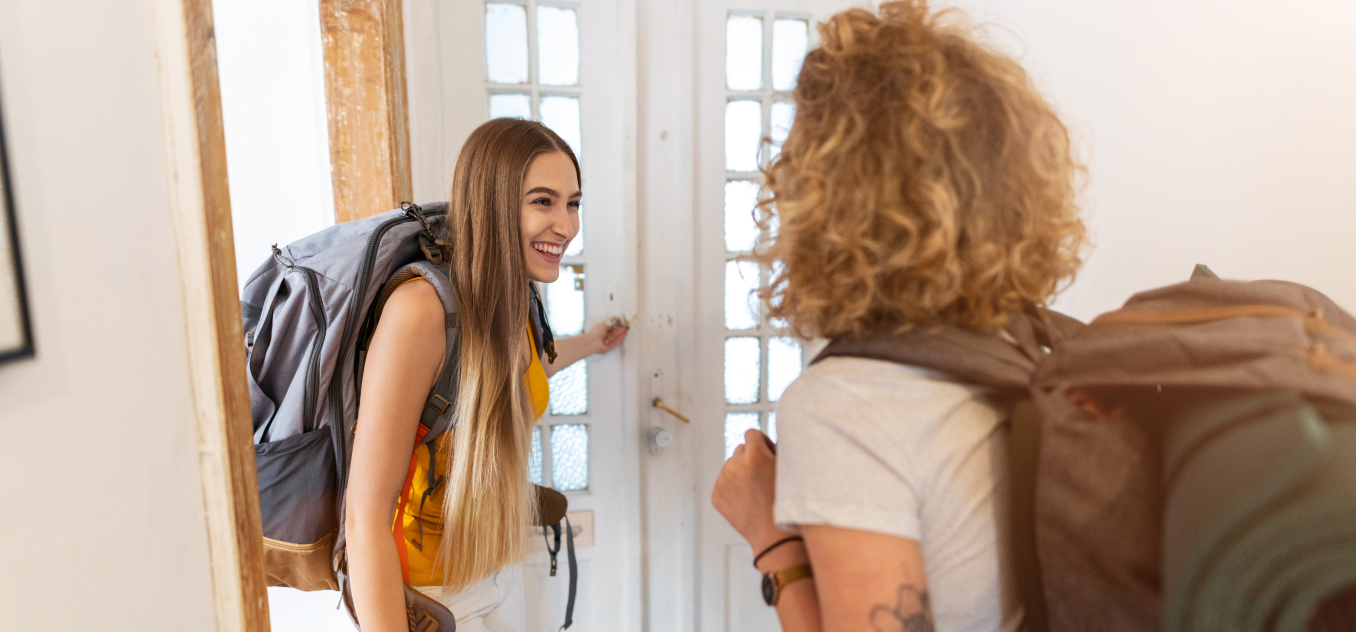 How to advertise on hotel and apartments search engines?
Establishing cooperation with booking sites is usually very easy: when you find a preferred partner, you just need to register, and after verifying the offer and determining the commission rate for successful bookings (from several to a dozen percent), you gain access to the panel where you enter the details of the offer. When everything is ready, your vacation rental appears in the property listings.
Even if you decide to use a property management system, you must sign to booking platforms separately. On their websites, you'd find easy instructions:
Why place ads on multiple platforms at once?
Booking services settle in a commission system from bookings made. A significant advantage of this solution is that we do not have to decide on cooperation with only one of them. Since we do not have to pay for just displaying the offer, it is worth considering being present on several popular booking portals at the same time.
This way is an excellent sales channel that will get your vacation rental seen by many more people. Such services should be treated as an "extension" of your direct booking website. Using multiple channels is a good idea to increase the visibility of your vacation rental and a way to reach new customers.
Each service has a loyal group of users. Attracted by options tailored to their needs, design, exciting articles, or interesting offers, they are usually reluctant to switch to other channels. Vacation rental channel manager easily extends your reach. By posting your offer on, e.g., Booking.com, you automatically expand your reach with new customers who can't be found on, e.g., Airbnb.
Have you ever heard about "double bookings"?
We're all human, so sometimes we make mistakes, but a double booking, messing up dates, or confusing a guest's name might suggest that you need help managing your online bookings.
Managing multiple accounts at the same time is a lot of work, during which it's easy to make mistakes and expose the facility to double bookings. This can lead to so-called overbooking, i.e., booking the same room by other people from different accommodation services. Overbooking is a troublesome problem that can alienate a customer from a company, involve paying a commission, and incur relocation costs.
However, it is not only double bookings that can be a problem. Maybe you've forgotten about your guests' arrival because you didn't make a note in your calendar? If you have a smart lock, you simply send an access code to open the door, but if you don't use such a solution, you have to go and deliver the keys. It is not a good first impression when guests wait at the door with heavy bags for someone to finally open the lock.
Managing the reservations available on different booking sites is a challenge. Constantly switching between accounts, dozens of tabs open in your browser, verifying room and calendar availability, adjusting prices, customer service – it can all be a headache.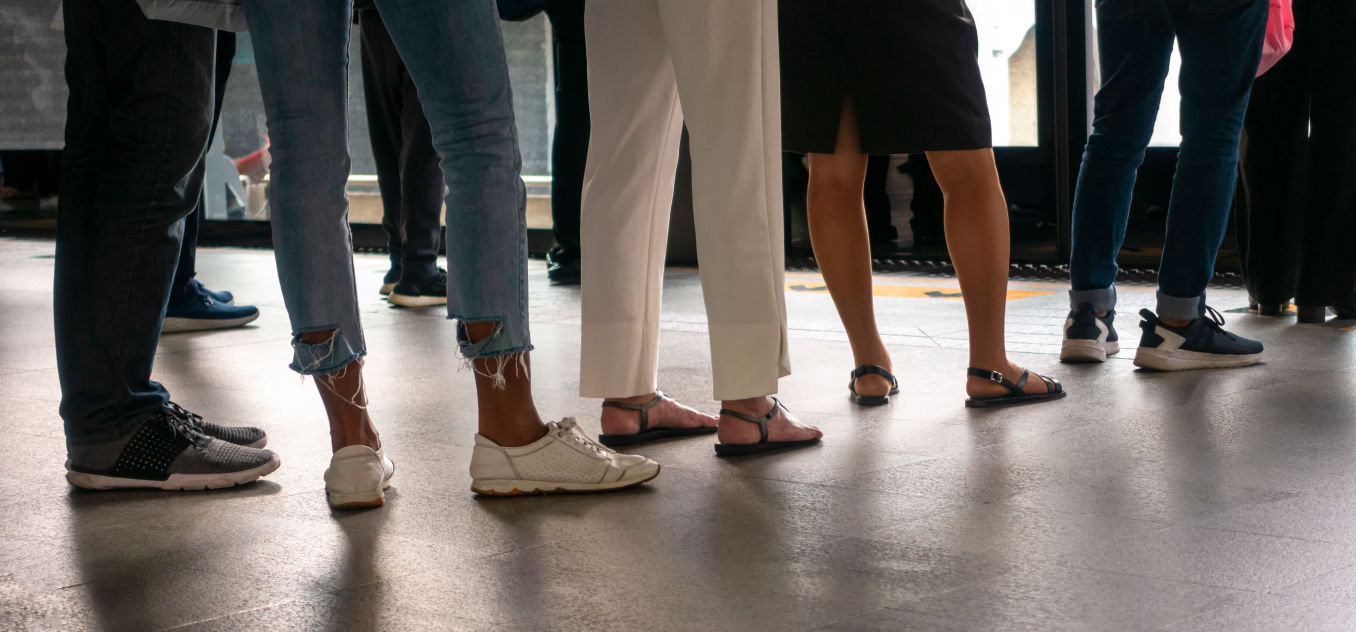 All bookings in one place. What is a channel manager?
Channel manager is undoubtedly one of the best all-in-one solution for managing your properties. It is software that synchronizes bookings, calendar availability, dynamic pricing, rates, property details, guest messaging, and payment processing between different booking portals.
As soon as a change occurs on any single portal, an automatic, real-time synchronization process begins to all the channels. This vacation rental software guarantees that everything is up-to-date and no double bookings have happened.
You don't have to remember to log in to each booking website and constantly confirm your appointments manually. All changes are made in a single administration panel. Making a reservation on any connected portals blocks other channels' availability. You also have a unified inbox to simplify communication with guests. Automated messaging allows you to create a default welcome message containing the booking details.
If you use a channel manager, you may find that you also have a holiday in a sense. The property is managed automatically, but you have full control whenever needed.
Synchronizing your tedee smart lock with your property management system is also a great way to eliminate the key problem – the integration allows for the automatic sending of "digital keys." Combining a channel manager with an automated "digital key" assignment system will bring the most benefits to short-term rental management. Want to know more? Click here for additional information.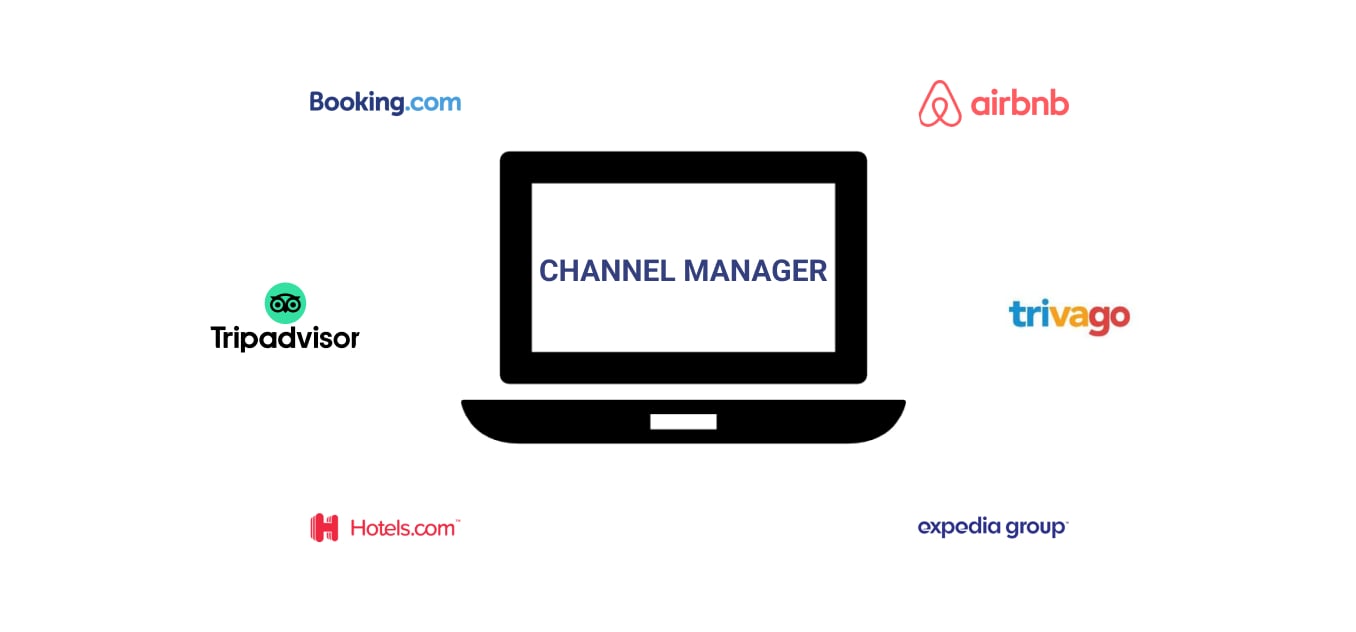 Is the channel manager good for me?
Do you own a vacation rental that you rent out through multiple booking portals?
Have you ever had a double booking or an overbooking?
Do you want to save time managing your vacation rentals?
Do you want to automate as much as possible when renting out?
Do you want to improve your accommodation's revenue, turnover, and occupancy?
If the answers to the above questions are "yes," you should consider using a channel manager.
Channel managers are common for all segments of the vacation rental industry – hotels, motels, hostels, campgrounds, property managers, vacation rental hosts, and online travel agencies – all use channel managers to increase their online exposure.
Channel managers can be useful for anyone who rents out their properties on a short-term basis. This includes independent entrepreneurs who do not have a team of employees – a channel manager is a good substitute. If all your listings are available on more than one platform, this tool can be your best assistant, and you don't have to worry about team management.
Managing may not be that difficult if you own one property. In such a situation, channel manager software is not a must. Still, it can be a great solution if you care about convenience and are concerned about human error due to fatigue.
The major benefits of using property management software:
increase distribution by presenting your offer in multiple channels at the same time,
automate your work by managing prices and bookings in one calendar,
save time by checking details of all your bookings in one central hub,
reduce the risk of duplicate bookings (so-called overbooking),
reduce the need to remember numerous logins and passwords to different services,
gain a clear picture of profits with a split by source of booking.
How do I choose the best channel manager?
Before making a final choice, make sure that the channel manager will meet all your requirements. Take your time when deciding on the right tool.
Here are some tips to help you choose a robust channel manager:
Carefully research and analyze the various options. Find several alternatives that may suit your needs.
Check how the selected channel management tools work. Verify whether a free trial or free demo is available. A free trial is an excellent opportunity to get more information about a tool and test advanced features.
Pay extra attention to whether the offer contains any hidden costs.
Choose a tool backed by a qualified support team – you'll always be able to get help when errors or questions arise.
Ensure the channel manager has a dedicated mobile app that will provide access to the necessary information from anywhere. It will be possible to make changes from a smartphone if required.
Tracking and analyzing statistics is key to making the right business decisions. A channel manager with financial reporting functionality will help you identify the channels performing best. This way, you will allocate your resources based on actual data – it helps with revenue management.