< Go back
Tedee PRO: charging
How to charge Tedee PRO? With a device permanently fixed to your door lock, you may wonder how to do it. Learn about it below.
Be aware that this guide relates to the Tedee PRO smart lock only. You do not need to charge Tedee GO – it is enough to replace the batteries and turn the device back on.
When should you charge your smart lock?
The answer: when it tells you the battery is running low.
By default, you receive a notification when the battery reaches a 15% charge. Notice that there is still some power in it, so you do not need to rush to charge it.

You will also see the device's status in the Tedee app, on the devices list and on its main control screen.
How to charge Tedee PRO
Tedee is charged via a micro USB port on its side.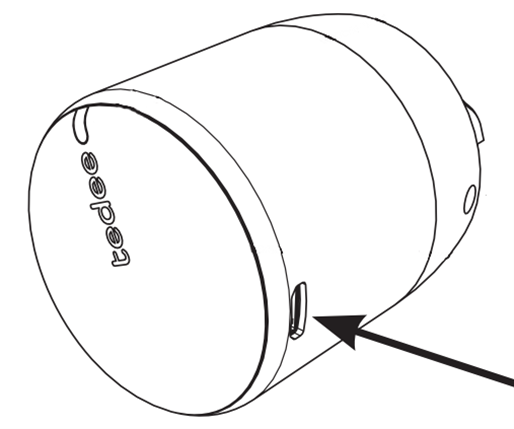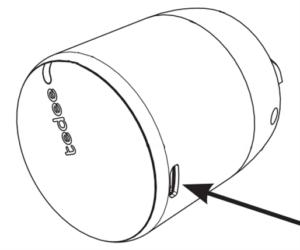 Inside the box of your Tedee smart lock, you will find a dedicated USB charger.
| | | |
| --- | --- | --- |
| One end is a classic USB port | | The other end is a micro USB plug that magnetically connects to the cable. |
To connect the smart lock, insert the magnetic adapter first, then attach the cable.
This magnetic solution lets you charge your smart lock while it is mounted on your door. This can be easily obtained by plugging the charging cable's other end into a power bank.
Full charging of the battery takes around 6 hours. We recommend charging it overnight.
But what if someone unlocks the smart lock while it's charging?
Look at the clip below. With a magnetic adapter, the cable simply disconnects gently and safely in case the smart lock rotates.
Does the plug stay inside?
As Tedee smart lock works up to 6-10 months on a single charge, there is no need to leave the micro USB adapter plugged in the device at all times.
After the lock is charged, you can remove the plug and save it for the next charge.
Does it work with other chargers?
Tedee smart lock can be charged with any micro USB cable. However, we do not recommend charging the device in use with other cables than the one supplied with the device.
If charging with other micro USB cables, we recommend taking the smart lock off the door: it requires removing one screw with an Allen key.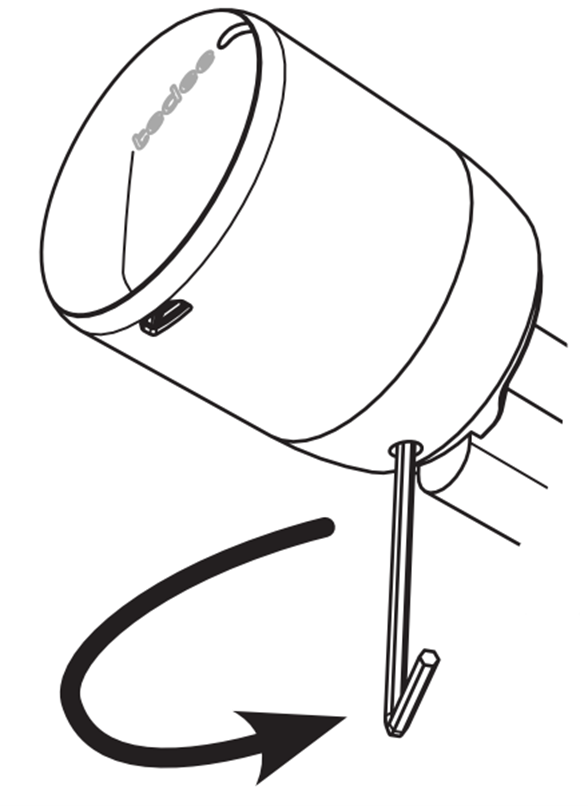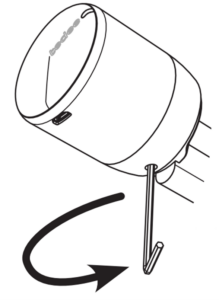 Related articles: