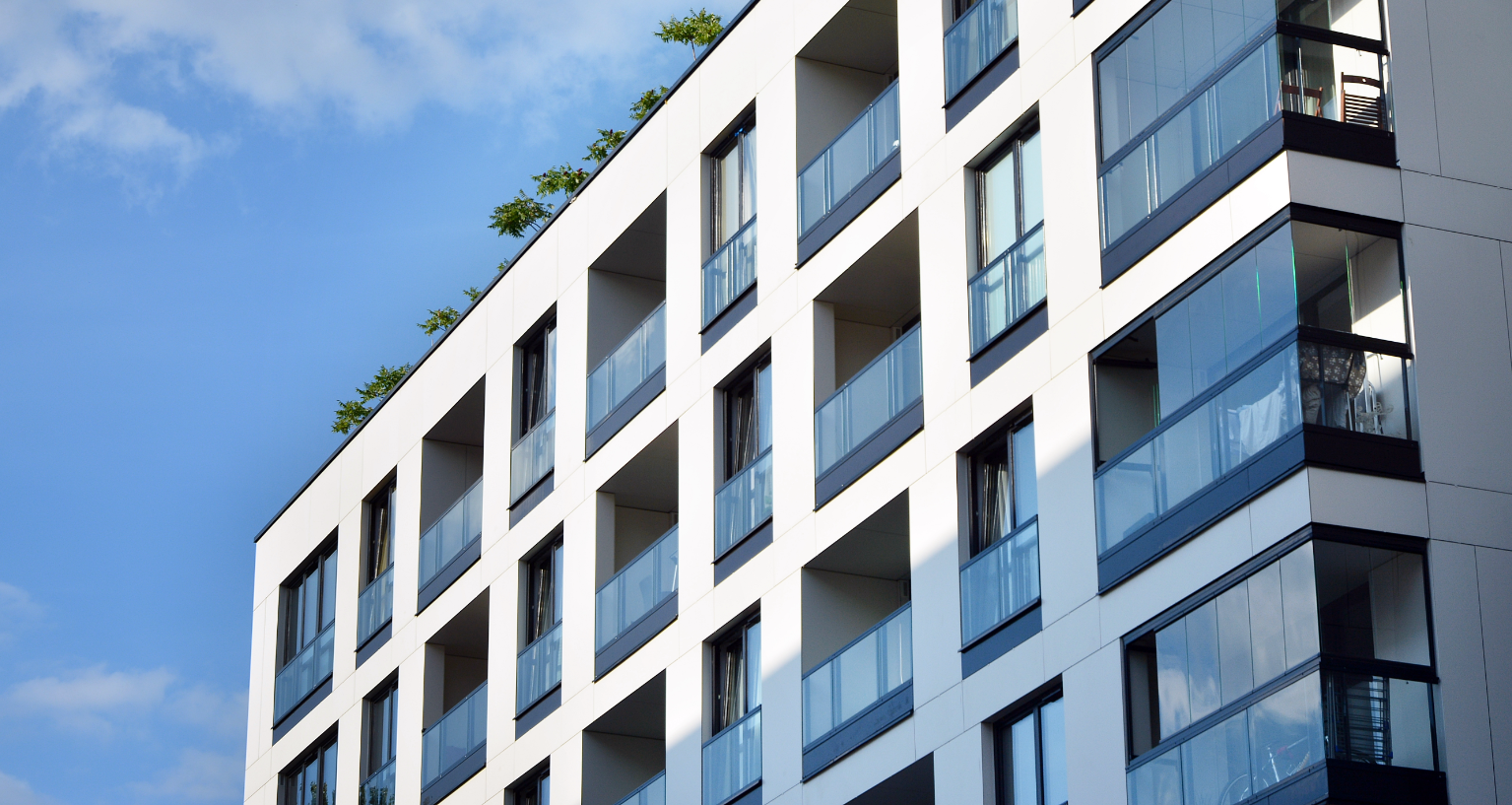 < Go back
Smart homes and smart apartments. Why property developers should install smart locks by default
Apartment amenities have always been a way to attract new buyers, and many property administrators wonder which add-ons will actually pay off. Smart home systems, automation, or high-tech solutions play an essential role in improving any property's first impressions and sales margin. More and more developers recognize this.
Consumer demand and interest are growing fast every day. Property buyers see the enormous benefits of buying a smart home, especially those leading to increased security, providing access control systems, facilitating savings, or adding extra features. A good example would be operation through voice commands, remote unlocking for deliveries and mail carriers, or notifications about leaving the door unlocked.
You should also remember that the target group for smart home systems is customers seeking premium class properties. Installing a smart lock can be an extra mile for increasing the standard of luxury residences, no matter their location, size, or design.
Contents:
1. Customers see the benefits of smart homes.
2. Smart devices are permanently entering our daily lives.
3. The new generation of residents is coming.
5. Smart bridge – a device that makes the best smart locks smarter.
6. Why are customers willing to pay more for smart homes?
7. How modern technology makes homes smart.
8. A smart lock is a gateway to the smart home.
9. The smart lock allows you to offer flexible presentations.
10. Smart locks can perform many different functions.
11. What is the best smart lock for property developers?
12. Can I put a smart lock on the already furnished apartment?
13. The smart lock helps at every stage – even during construction.
14. Smart lock as a tool to facilitate construction.
15. Are smart estates the future in property development?
Customers see the benefits of smart homes.
These days, real estate investment or rental property seekers appreciate technology-powered solutions like smart thermostats or smart video intercoms. Unfortunately, wired or built-in solutions are often hard to apply in the late stages of construction and renovation, but it is always possible and easy to install smart locks.
By installing a smart lock in the door lock of a new property, all these benefits are achieved in one go. Many users who have decided to install a smart lock other than a traditional lock can no longer imagine their daily life without the auto-lock function or the ability to check the lock status at any time. Traditional locks cannot provide this, and smart locks can offer so much more.
Building materials, plumbing, electrics are not the only things to consider when building new residential developments these days. A lack of smart technology can negatively impact the subsequent sale of the estate in multiple ways. Property administrators also need to be aware of this crucial issue.
Smart devices are permanently entering our daily lives.
Creating a smart home from the start is now the smartest way to stand out from the crowd in today's real estate market. Both a resident or property administrator appreciate this.
Installing a smart lock in a brand new flat means that everything is integrated right from the start, making it possible to create one integrated system with a central management interface.
So, what's involved in building or retrofitting modern real estate, and which features buyers seek? How can consumer electronics support investors?
The new generation of residents is coming.
The next generation of homeowners is also the first to grow up with IoT devices as a permanent part of their lives.
It's no secret that modern technology is of great importance to young people, and they are the ones who are at a stage in their careers where they are earning well enough to buy their first home or apartment. The ability to remotely open the front door, unlock with PIN or manage the lighting or heating system via a smartphone mobile app is a must-have for a generation of future homeowners.
Over the past few years, smart home systems have become increasingly attractive to buyers of new properties. These days, smart devices are also often considered as add-ons in the secondary market. But what about their role in the primary sale?
Is it a good idea for developers to invest in smart locks? If they want to increase property values, get more customers and make more money – definitely yes! Smart home technologies will make the investment instantly increase in value and generate more interest among buyers.
How do smart locks work?
Smart locks are designed to replace usual locks that require a traditional key. Instead, you can unlock the door with a mobile app on your smartphone, voice commands, or generate access codes you enter on the smart lock's keypad (this solution is ideal for rental properties). Some smart locks offer such features as built-in Wi-Fi, control via a touchscreen keypad, or compatibility with a fingerprint scanner.

Now you're probably wondering what the battery life of a smart lock is. With regular use of the door, the battery should last about a year. It can be quickly recharged using a micro USB cable with a magnetic plug.
Most smart locks on the American market, such as the August smart lock or Wyze lock, are installed on a lock with an existing deadbolt mechanism. However, the best smart locks in Europe offer both compatibilities with dedicated lock cylinders – perfect for new lock – or retro mount and adding a smart lock technology to a smart home through an easy-to-install adapter. This is a perfect solution to add in the last steps of setting up a sale or rental property.
A smart lock's best operation and remote features are ensured by a Wi-Fi adapter – called a smart bridge. That provides a constant internet connection through a Wi-Fi network and allows such features as control with a voice command or integration with a smart home system or Google Assistant.
Smart bridge – a device that makes the best smart locks smarter.
A smart bridge is a device that connects to your smart lock with Bluetooth and to the internet via Wi-Fi: like a bridge between your device and the global network.
Using a bridge gives you features available only in the online mode: auto-unlock, remote opening, notifications, and auto-updates. It also enables more opportunities for integration with cloud-based voice assistants, like Apple Siri, Amazon Alexa, and Google Assistant.
For more information on the smart bridge, check out this post on our blog.
Why are customers willing to pay more for smart homes?
The implementation of smart solutions will help to sell the property faster and at a higher price.
With such a growing trend of buying smart devices, one can suspect that almost everyone will want to have a version of a smart home in a few to several years.
There are two main reasons why customers are willing to pay more for smart homes – convenience and security.
For a consumer not to have that functionality in a brand new home or building would be disappointing. It's something that most people expect; that ability to switch things on and off remotely is the bare minimum.
If two houses are the same, but one has smart solutions implemented, such as a smart lock on the door, then those are the kinds of things that will attract buyers.
Most people in the world already use smart technology – after all, it's hard to find a person who doesn't own a smartphone these days. It's a device that we use for many different activities, from managing our finances, making calls, and checking messages, to entertainment. Finally, a smartphone will be in every pocket.
People are becoming more connected and investing in the latest technology to make their lives simpler, safer, and more cost-effective. Individual devices are easiest to control from a mobile app. At this point, it's worth considering how smart home devices like smart locks can be used to stay ahead of the competition.
Smart devices are making their way into our daily lives, and more and more people interested in buying a new home will be looking to have this type of technology hosted in the house from the start. You can't be left behind.
If you don't already offer smart solutions – nothing is lost.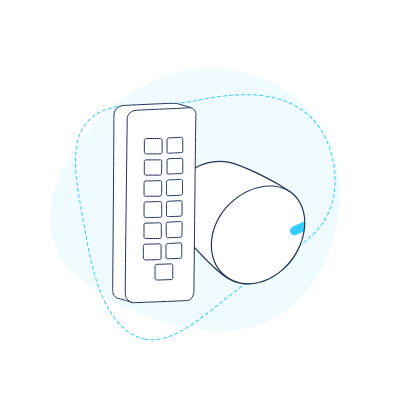 How modern technology makes homes smart.
Smart home technology is no longer just a desired upgrade – it is becoming an expected feature in any new home. Installing a smart lock will ensure that you meet the requirements of today's home buyer and set your project apart from the others.

When it comes to what buyers want, security, convenience, and the wow factor are the main priorities. All of this can be incorporated into the design of future homes. Soon, potential buyers will look for this additional value as one of the essential criteria in their property search.
As an installation, a smart home can play many roles, including improving security, allowing you to monitor what is happening in your absence, or minimizing costs associated with breakdowns, break-ins, or theft. The smart lock plays an important role here. After all, it's very convenient if you can check if the front door is locked without being at home or remotely let your neighbor water your flowers while you are on holiday.
Set your business apart by offering potential home buyers a brilliant experience that gives them the ability to control and manage many devices in one system – both inside and outside the home.
A smart lock is a gateway to the smart home.
The first thing buyers of a new apartment see it is the front door. If they are fitted with a classic lock, they usually do not impress anyone.
A smart lock on the front door will immediately make a good impression, even before you enter the property. Imagine an estate agent not looking for a physical key in his pockets but opening the door with their phone.
To impress customers even more, they can also use the door's auto-unlock function. This is sure to inspire awe when you approach the door, and they unlock automatically – just like in a sci-fi movie. Completely keyless access to the property will impress absolutely everyone.
Add to this that when you open the door, the smart lock automatically locks it, triggers the hallway lights to turn on, and makes the kettle start boiling water for tea. That's what we call modern construction!
The smart lock allows you to offer flexible presentations.
If a smart lock is installed on the door, nothing can prevent potential customers from viewing the apartment themselves. Self-guided visits can be a great way to give your customers more freedom in discovering their new place. Simply send them an access code, which guarantees access to the property for the viewing duration only.
Believe that your customers will be pleased to use such a solution. They will be able to discuss the purchase of the property in peace – without any third parties, and you will save money on the services of an estate agent who no longer has to present the apartment in person.
However, impressing future buyers is not the most important thing here. After all, such smart features must also be helpful in everyday life. A smart lock is a solution that comes in handy every day, in every situation.
Smart locks can perform many different functions.
Smart locks allow residents to easily provide apartment access to visitors, delivery people, and service providers (like a dog walker or house cleaner), quickly becoming the most desired apartment amenity among modern renters.

Property administrators also find immense value in the convenience, security, and affordability smart locks provide. They enable self-guided touring and allow to grant access to maintenance professionals during the construction. Perfecting the property engages multiple parties: interior designers, home stagers, gardeners or florists and more. The smart lock allows them all to enter your property by themselves – without constant engagement.
Smart locks are not just about home security. With a smart lock, property management becomes easy and comfortable.
Are you worried that operating many smart locks will give you a lot of trouble? With access logs, you have complete control over what happens in all your facilities. When an unexpected situation occurs, you are always up to date.
What is the best smart lock for property developers?
No matter whether property for sale is furnished or unfurnished, the first thing you always do is install a door. It is up to you whether you install a classic door lock or a smart door lock. Keyless entry, auto-lock feature, access control systems – all this makes your offer sure to stand out from all the other boring offers of "unsmart" houses whose designers have not equipped them with smart lock technology.
The best smart locks are characterized by providing many different options for unlocking the door lock. These can open doors via a smartphone app, using access codes, or approaching the door. In exceptional situations, you can also use a standard key. With a smart lock, there are many ways to open the lock.
Another important point is connecting the smart lock to other popular systems like Amazon Alexa and Google Assistant. After all, voice control of multiple devices is also an essential aspect of any modern home.
Would you like more information on smart lock integration? Check out our "Smart home integrations" section.
Can I put a smart lock on the already furnished apartment?
Of course! Installing a smart lock is extremely easy. If you already have an installed door in the apartments for sale, you do not need to replace the cylinder. All you need is a smart lock adapter.

The choice of a particular smart home system depends on where it will be used. In newly built residential buildings or companies, you can bet on wires, distributing them to predetermined places and hiding them under the plaster. The downside of this solution is limited development flexibility. Redecorating or increasing the number of desks in a room can prove problematic.
In new buildings and apartments, a wireless installation will work better. It does not require breaking walls or running cables, which would look unsightly.
Smart lock from tedee is a wireless device – no cables are required for installation.
If you're considering investing in smart locks, it's important to do your research and determine which model will work best for your apartment building. Here you will find an article on which doors the smart lock tedee fits into. Don't want to replace an existing lock? The solution is an adapter – check out the article on this topic.
The smart lock helps at every stage – even during construction.
A smart lock is a device that can be successfully used in the very first stages of residential construction. It can, for example, provide easier access for professionals finishing the interior of a dwelling or workers bringing in new furniture. Keyless entry means that all maintenance tasks can be dealt with remotely via an easy-to-use app.
However, if you don't want employees to install a special smart lock app on their smartphones, you can always use a smart keypad. It is a device that allows access to a property using a pin code entered manually.
The keypad connects to the smart lock wirelessly via a secure Bluetooth connection, so you don't have to worry about wiring up unnecessary cables.
The installation and removal of the keypad are effortless. There is nothing to prevent it from being just a tool to help handle apartments for sale. The keypad can be glued to the wall with the factory adhesive-coated tape or screwed with just a screwdriver, so you can take it with you and use it on your following construction site.
Want to know more about the smart keypad? Here you can find our blog article.
Smart lock as a tool to facilitate construction.
Access logs collect information on who and when accessed a property, so you don't have to worry about management. Even if you have multiple smart locks, everything will be displayed in a clear list – sorted accordingly.
You don't have to be on-site to know that work is moving in the right direction. Just check the app to see if workers are in the flats on the top floor – the very ones that are the only ones left to be finished.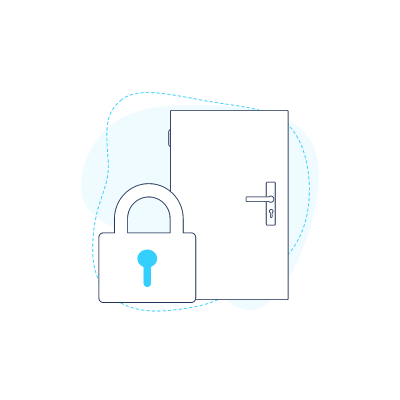 Are smart estates the future in property development?
What if we went one step further? A modern estate with a secure smart lock on every door to important facilities such as cellars, bike lockers, gyms, and playgrounds. Remote access would only be granted to authorized persons and residents.
It sounds like a vision from the distant future, but smart locks make such a solution feasible – and most importantly – very simple.
Voice activation for residents, easier access to facilities for service providers, full control for property administrators – installing smart devices, and smart locks in particular, definitely makes everyday tasks easier. This will benefit all parties involved – from property developers, builders, and estate agents to future buyers of a new flat – equipped with modern technology from the outset.