Our customers say
4.4 out of 5 based on 518 reviews
Make your door smart in minutes.
Your new convenient world is knocking…
Peace of mind and complete access control go together seamlessly. Experience the best of both worlds with Tedee GO. Enjoy the new everyday convenience of your home with the smart lock ready for your door.
What can your smart door lock do?
For your home
Forget your keys forever
Save time and hassle by locking and unlocking your door automatically or with your phone.
For your business
Ditch the access cards
They get lost or forgotten. Let your employees use smartphones instead. Use smart locks for cheaper, easier, and wireless access management.
For your rental
Host automatically
Offer keyless and self-service check-ins so you and your guests don't have to wait around.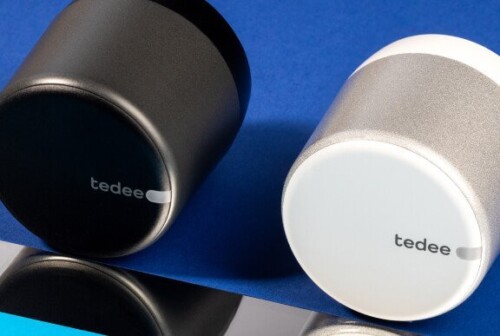 What makes it GO?
With Tedee GO, replacing your door lock or buying additional parts is no longer necessary. You can keep your physical keys and original door hardware while enjoying the convenience of a smart lock. The installation inside your door is simple and invisible to persons outside.
Tedee GO Smart Lock brings real convenience to your home.
Keep your door lock
You will install your Tedee GO in minutes, on top of your current cylinder – without hardware replacements. You don't even need to ask your landlord for permission.
Save your keys
Tedee GO is a key-turner, so you don't replace your key – your smart lock simply one, inside your place. From the outside, you can always unlock the door with a key, too.
Fix three screws
It only takes three screws to fix to secure the smart lock's steady fit on your door. We've included everything you need in the box to ensure you're ready to GO.

What you need to know
Easy installation of Tedee GO is available for European lock cylinders only. With other door lock types, an adapter may be needed. Contact us to learn more.
Your existing cylinder may require adding a small adapter on the door. This is included in the Tedee GO box with an easy-to-use manual to guide you.
Your smart deal
Experience the full smart lock benefits for an affordable price.
Enter your keyless life with the convenience of Tedee GO.
No cylinder replacement required
Durable and strong designs are available in two colours.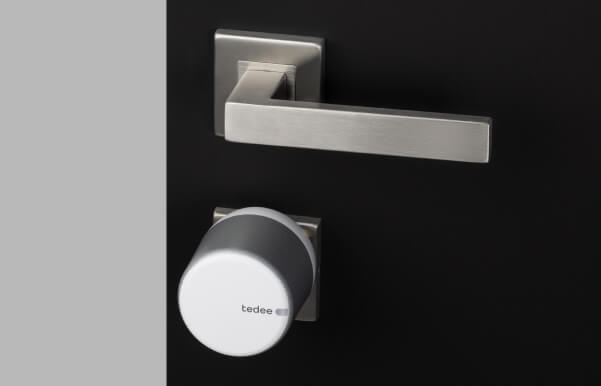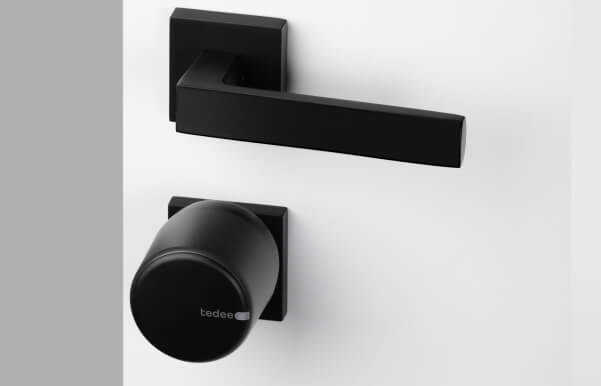 Your extra benefits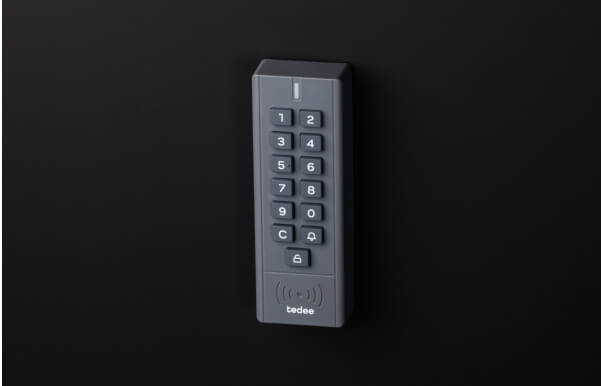 Tedee Smart Keypad
Unlock with your PIN
Put a small keypad outside your home to unlock the door without keys or smart devices. Just use the PINs for access sharing and security whilst maintaining total privacy.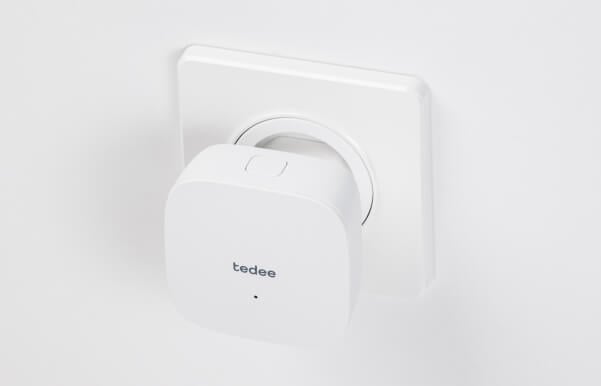 Tedee Smart Bridge
Your front door remote
Connect your smart lock to the internet to control your Tedee GO from wherever you are. Unlock your door remotely, check the real-time smart lock's activity, and control it using mobile widgets.
Frequently Asked Questions
How is Tedee GO powered?
Tedee GO uses three CR123 replaceable batteries. One set of batteries lasts for up to 8 months of everyday use. Your Tedee app will notify you when the power level reaches 15%.
Does it fit my door?
Tedee GO can be installed on all inward-opening doors. It is incompatible with outward-opening doors if the distance between the cylinder axis and the door frame is less than 4 cm. Measure it on a closed door, from the inside.
How is Tedee GO different from Tedee PRO?
The main difference between these devices is the installation method and its implications. Tedee GO is an easy-to-install smart lock that is affordable, simple to use, and best for casual lifestyles. Tedee PRO best suits homeowners looking for premium quality and advanced smart home integrations.
Can I use it with tubular keys?
No, Tedee GO only works with flat keys for Euro-profile door locks.
Does Tedee GO smart lock work with Apple Home?
Unfortunately, not at the moment. However, you can configure your Apple Shortcuts to control your Tedee GO by asking Siri on compatible devices.
My cylinder doesn't offer an emergency function. What should I do?
Replacement of the cylinder is necessary. We advise against installing any smart locks on cylinders like yours. It would make your door lock unavailable to control with a key from the outside.
Start smart. Learn more about smart locks