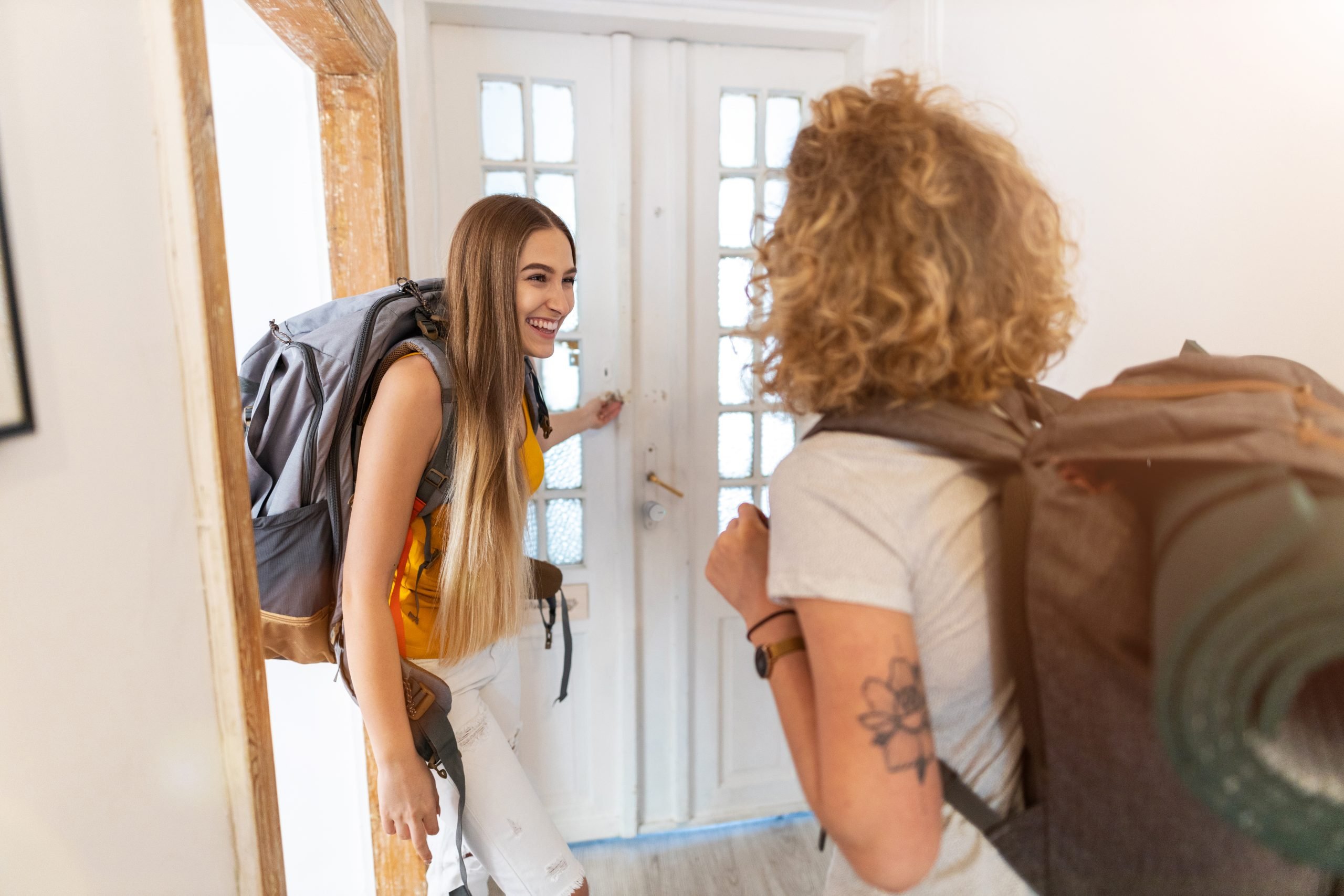 < Go back
How a smart lock helps in short-term rental
Open for visitors? Smart lock makes it easier and more convenient. See how it changes short-term rental, whether subletting a room or leasing a house.
Give access with an app
Booking received? Grant your guests access to the place with a click in the app. It sends them an e-mail with registration links. When they log in, it's like they have the keys already.
Control booking time
You can set your rental to be available only in a fixed time frame: from check-in to check-out hours.
Never handle keys again
Keys may get lost, stolen, forgotten – or duplicated. They are a hassle for visitors and yourself. Change to smart lock and never make extra, hand over or collect keys again.
Forget appointments
Handing over and collecting the keys requires scheduling that nobody wants – especially on vacation. Let your guests arrive whatever time they wish, and unlock with their smartphone.
Rent remotely
Wherever you are, you can grant access to your administrator, cleaning services or repairs. It is possible to manage your place – or many of them – from wherever you are.
Check the status
In the app, you can always access your smart locks' history of use and battery level.