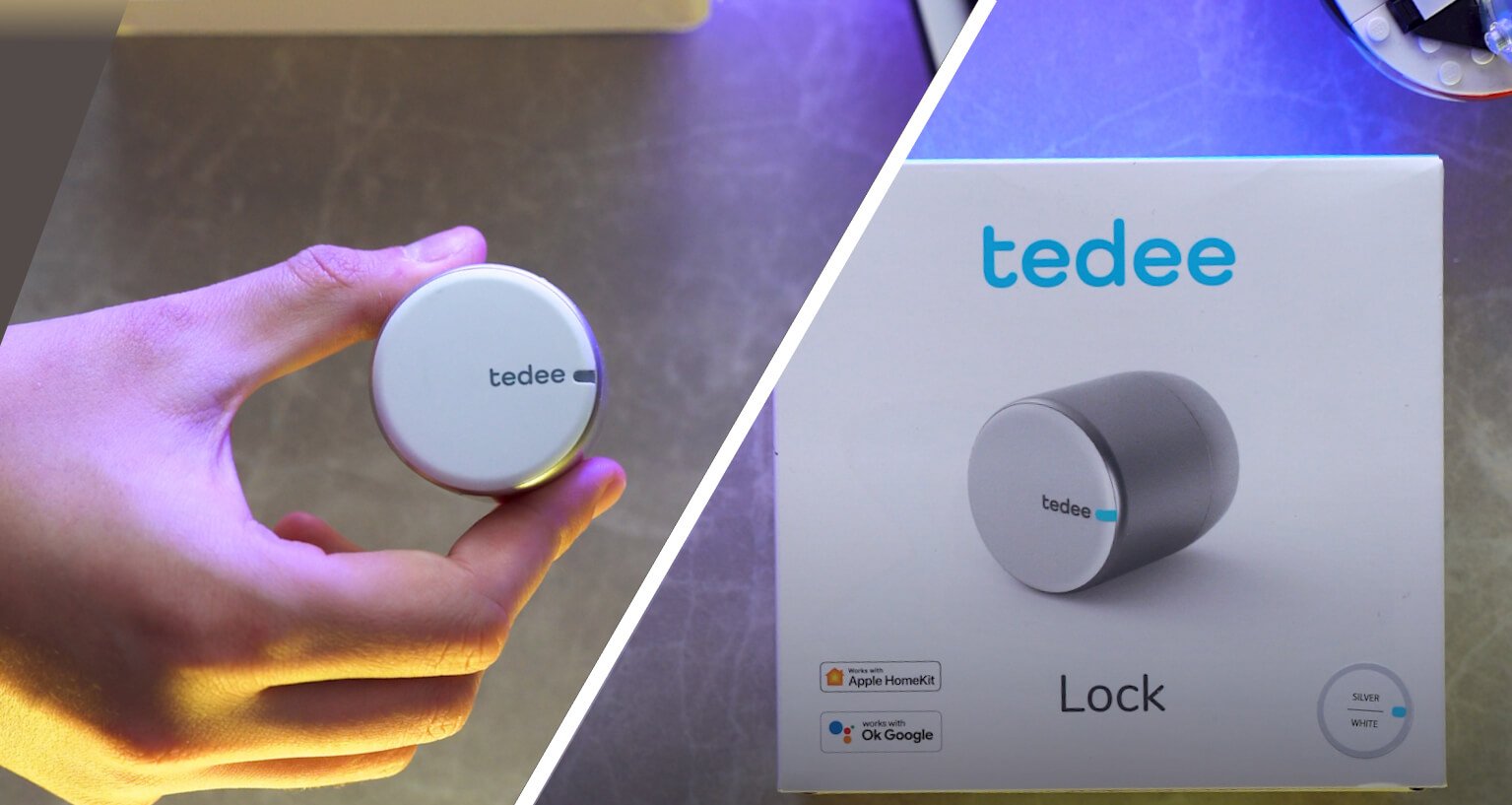 < Go back
Unboxing and unlocking. What's inside a box of tedee smart lock?
tedee smart lock is the heart of the smart door starter pack. But before you start enjoying its benefits, take a moment for installation and configuration. Don't worry: it's easy, and everything you need comes in a box. Have a peek at what's inside our 100% cardboard package.
Wyświetl ten post na Instagramie
1.      Paperwork
Installation guide and user manual – all you need to install, pair and configure your tedee smart lock. On the last page of the user's manual, you will find the activation code required to pair your smart lock with an app.
There is also a QR code that leads you to this website, where you'll find the manual in digital versions and many more languages.
2.      Envelope with an Allen key
If you have ever set up some Scandinavian furniture, you have probably encountered such a tool. In a miniaturized version, this one is supplied for securing one final screw, connecting your smart lock to a cylinder shaft.
3.      Charging cable with magnetic adapter
Yes, you can charge tedee smart locks with every micro USB charging cable, but this one is different.
A magnetic adapter at the plug allows you to charge the lock without taking it off the door, especially when it is still in use. It works great when charging the tedee smart lock with a power bank. If someone unlocks the smart lock connected to the cable, the magnetic plug would gently disconnect during the rotation.
4.      tedee smart lock
No explanation is needed. But if you wish, all information is available here.
Recently, we have redesigned our boxes to be 100% made of paper cardboard. Please, reuse your box for other purposes or dispose of it in a recyclables container.