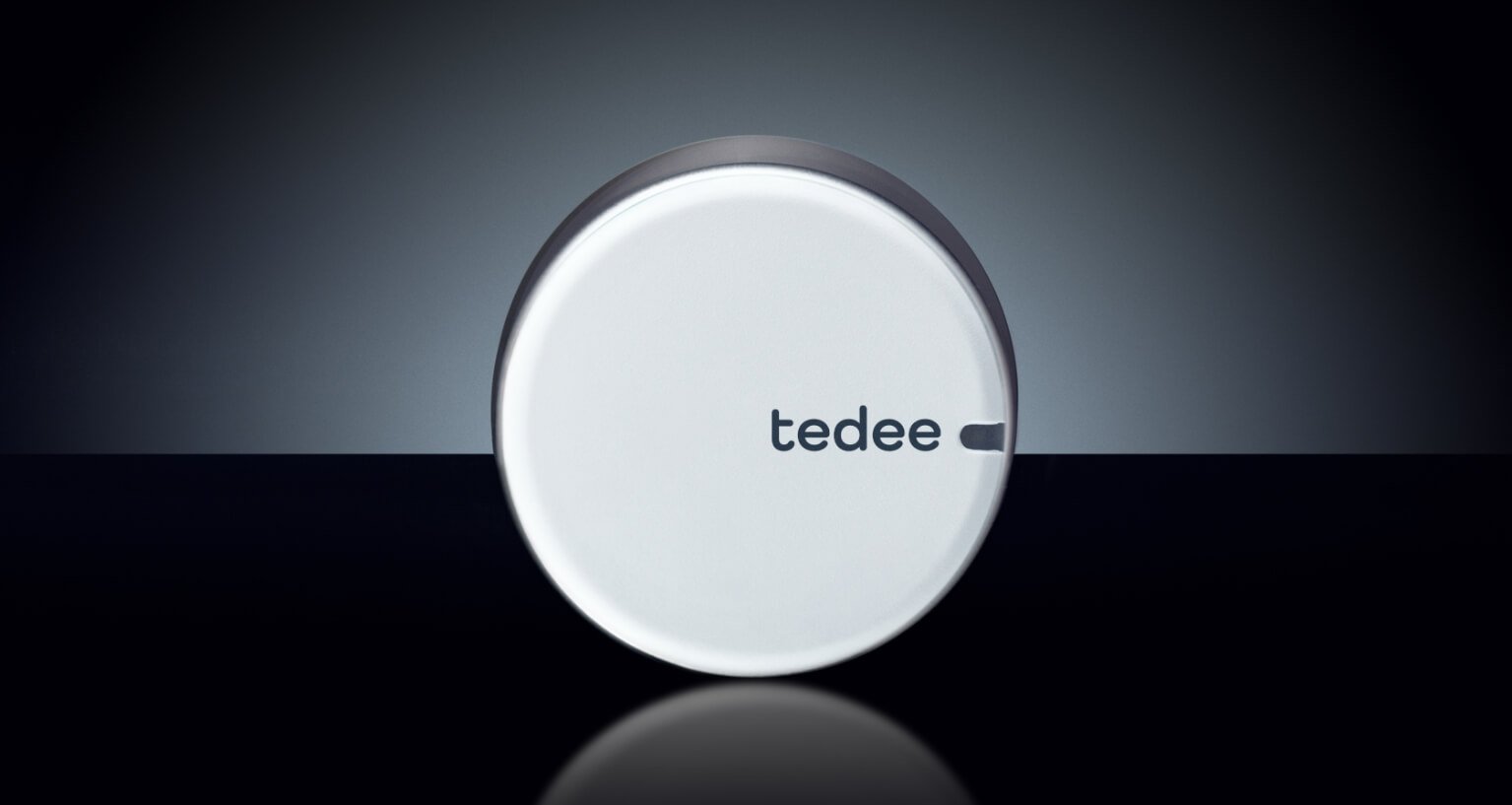 < Go back
Time and money: how rental owners benefit from a smart lock
Are you tired of constantly handing over and picking up the keys to your rental apartment? Or do you worry that someone has made an extra key and will rob it when the opportunity arises?
The benefits of smart locks are more than just convenience and security. Of course, it costs when you decide to replace a traditional setup with a smart lock. However, considering investing in the right technology, customer satisfaction may prove to be more profitable in the long term – saving you time, gives control, and allows for higher rates. 
However, does smart lock alone suffice? The most significant opportunities arise with the combination of a smart lock and a smart keypad. Installing a small numeric keyboard on your doors is the perfect way to give access to your home without a traditional key or even a smartphone – just by selecting a PIN. These will most likely be sporadic cases, but not all visitors have a smartphone or want to use it on their "digital detox."
Whether you run your rental by yourself or through a rental administrator, installing a smart lock with a keypad at your property lets, you benefit the most from it. It's enough to make a one-time purchase, install it in less than an hour, and save time and money with every rental.

Installing a smart lock in a rented apartment saves a lot of money.
That's right, smart locks are more expensive than traditional locks, but installing a smart lock on the door of a rental flat increases the attractiveness of the offer. 
Using a smart lock on your door enables the opportunity for guests' self-check-in, with no need for setting up meetings, hurry, or stiff travel plans. It is a valued, more and more requested option for comfort-seeking travelers or business people.
Installing a smart lock also helps improve your offer rating – visitors very often appreciate this solution. Better ratings mean that you can expect more bookings, thus earn more money. Buying a smart lock is a one-off expense that can pay for itself very quickly. You also have to remember that time is money, and you can save a lot of it.
Let every reservation use a unique access code.
If the turnover is high and many people pass through your flat – this is not a problem at all. Each guest will receive a unique, individually assigned access code, which will expire automatically as soon as the reservation time ends. It means you'll never have to change locks or make extra keys again.
Saving money also means that you no longer have to come to the site to hand over or pick up the keys to your flat – this way, you save on fuel, the exploitation of your car, or on public transport.

How to run a short-term rental easier?
Of course, you can generate the access code manually and send it to your guests in an e-mail. But the full potential comes when your smart lock system synchronizes with rental property management platforms.
These platforms sync booking portals and connect them to your smart lock management software. On the one hand, you no longer have to worry about duplicate bookings and enter the prices manually.
Additionally, by doing this, all your bookings will be displayed in one place – they will all be visible in a clearly arranged list. Integration with booking portals also helps you keep good relationships with your guests – you can contact them from one central place, rather than having to log into different channels. So you can always stay in touch.

Automate access to your reservations.
However, let's stay on the topic of keeping good relations with guests – being late for an appointment to hand over the keys to the flat will definitely not be conducive to this. If you have a smart lock with a keypad, you don't have to leave your home at all.
When using a smart lock with a keypad and a smart bridge, access PINs to your property can be automatically issued through mentioned management platforms. These allow for managing the access easily and remotely while your guests receive an unforgettable experience. Getting to a holiday spot whenever you wish makes anybody feel more at home.
At a time when every average person has a million responsibilities, dates, meetings, and other commitments on their mind, a device that saves everybody's time and nerves are worth its weight in gold.
Protection and security.
As a tech-savvy host, you may have been considering moving from traditional locks to smart locks, but you're not entirely convinced. Maybe it's the security concerns of smart locks being hacked or the sometimes complicated apps your guests are forced to download and learn to use.
Property managers and owners no longer need to manage physical keys or lockbox codes. Thanks to a keypad linked to the smart lock, unique access codes can be valid for predefined days and hours. Once the booking is completed, the unique access code will automatically expire. However, if there is a security problem, you can change the code immediately, remotely.
OK, but won't anyone be able to hack the smart lock and get into my place? Not so long ago, people were terrified of using online banking because what if someone hacked into my account? Today, nobody bothers with such questions anymore – and breaking through smart lock's security is just as hard.
Here, you can find ten answers to the biggest doubts about smart locks if you need to find more information.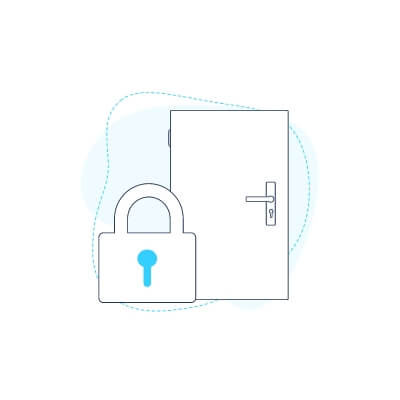 Full control over the apartment and entrance history.
For added peace of mind, comprehensive access logs show exactly who and when opened the door to your flat. You and your service providers will receive a notification when your guest check-out and the cleaning process are completed. If, after all, you don't want to think about whether your guests have closed the door after checking out, you can always use the automatic door locking function.
This type of functionality will appeal to your guests as well – they can be sure that no one will steal from them while they're away or enter the home while they're inside. They will also never forget, leave or lose the apartment keys! Nobody wants such a situation on their vacation!

Additional control over the rental management and services.
The smart lock will also help you control other aspects of your short-term rental – even when you hire a rental management service. 
Smart lock access logs tell you when the property is being used and who is accessing it. The proof of access is always right on your smartphone. You always have an overview of whether someone new has access to your place.
Smart lock also allows you to control other services. With a smart lock, you know how long the cleaning takes and how much you should pay for it. These easily give you precise insight into your rental business, while you don't need to go there in person.
How to manage my rental apartment easier?
But is saving money the most important issue here? There are many more advantages to using a smart lock. Take convenience, for example – just a few years ago, it seemed impossible, but now you can manage your rental properties from your smartphone while sitting comfortably in your favorite armchair and sipping tea.
The perks of a keyless smart lock solution go beyond convenience. On the one hand, as a rental property owner, it gives you 24/7 peace of mind that you have total control over your property from anywhere, anytime. On the other hand, your guest can fully enjoy a private holiday space that may convert that guest into a potential return guest.