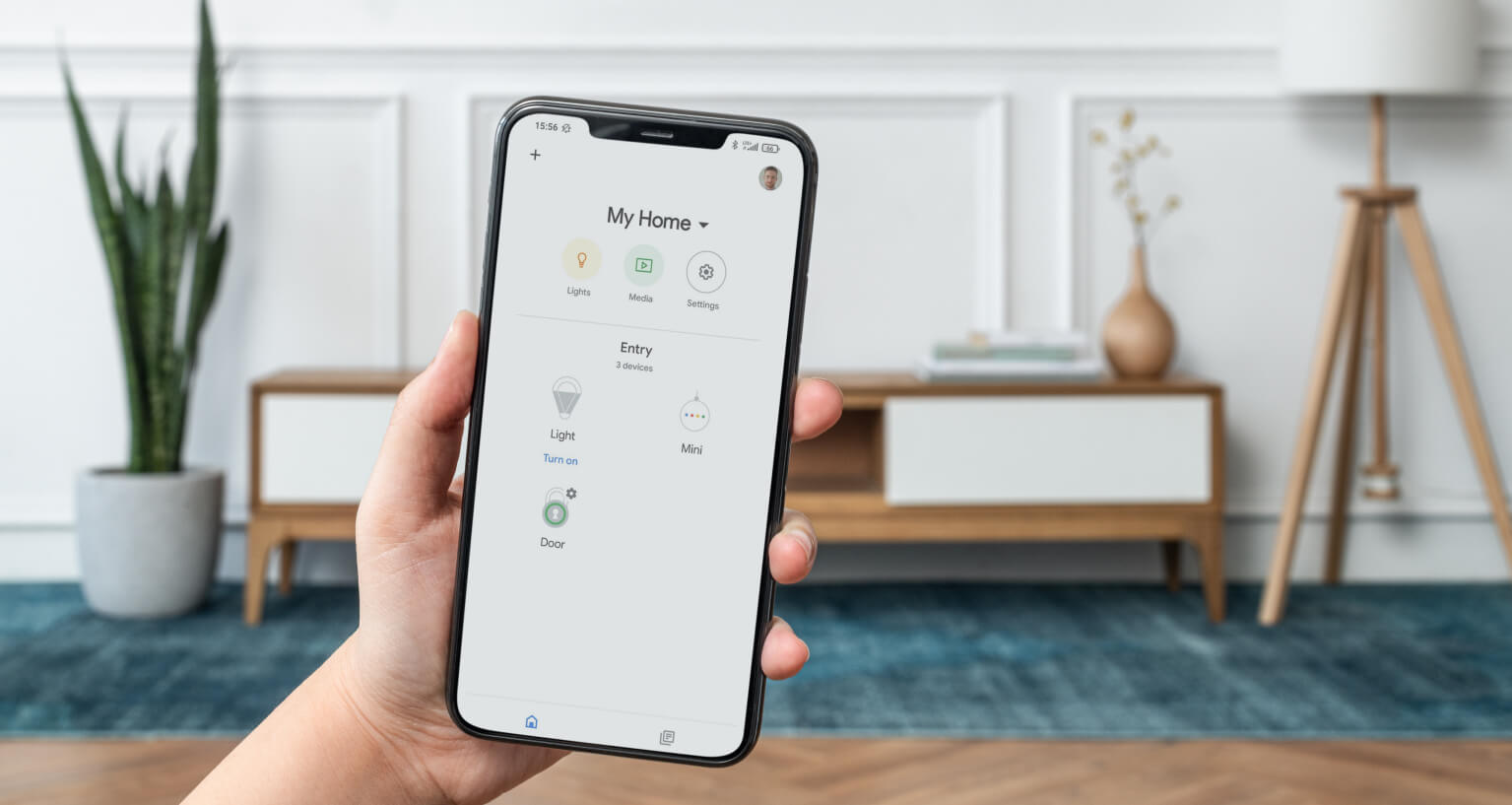 < Go back
How does Google Home work?
If you're an Android user, all it takes to start a smart home is an app and a speaker.
The smart home system market includes endless standards, some of which are complex integrations. On the other end of the spectrum is Google Home: the one that seems the most accessible.
It works on Android and iOS platforms and probably has the biggest pool of smart home devices on the market, including those at the lower end of the price spectrum. All one needs is a smartphone, smart home gadgets and a hub – which may cost as little as €30.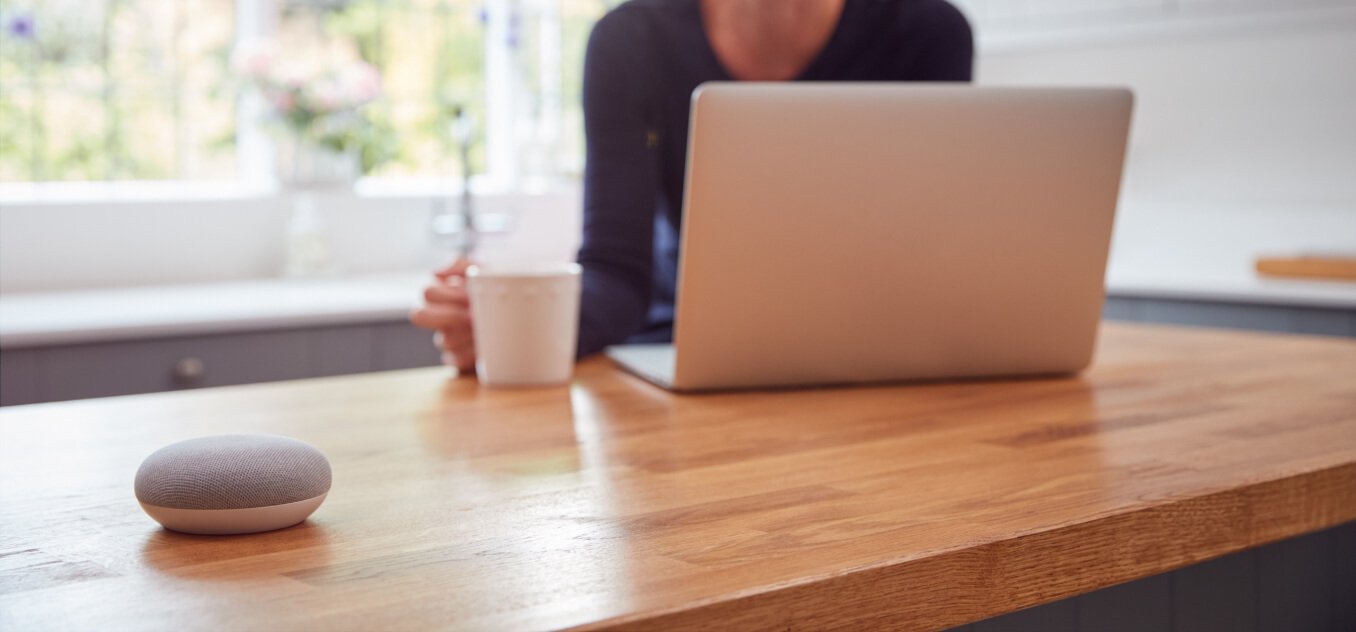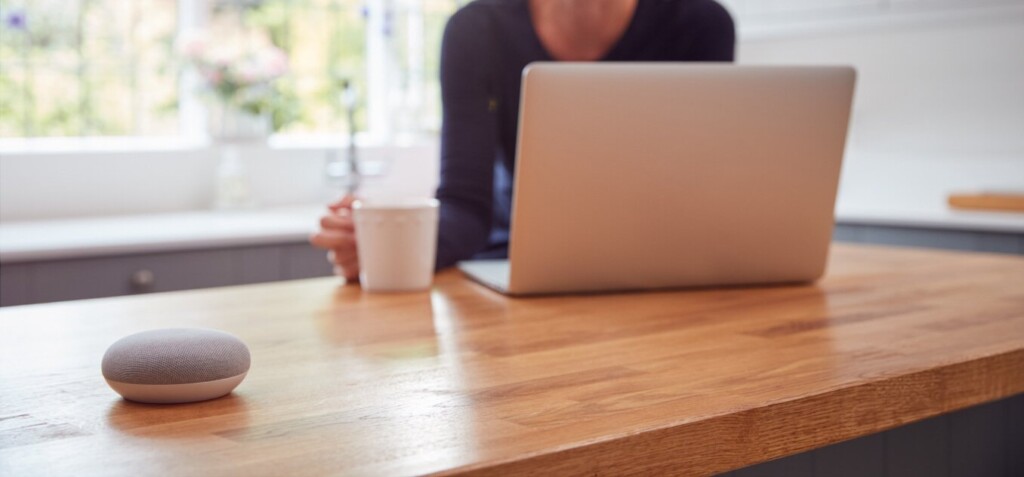 Google Home vs Hey Google vs Nest
Around the smart home universe from Google, you may see a couple of specific terms that seem similar but are just specific pieces of an integrated system.
In its purest form, Google Home is the Android app that allows central control and automation of various smart home devices. It works as a platform that connects all your smart home devices on the cloud – online Google servers.
For it to work, a Google Nest central hub must be installed, connected to the internet at your place and integrated with other devices.
In Google Home, you have multiple features for creating automated scenes, and you may access all your devices in one place or share the control over your home with others.
But you can also ask Hey Google for help.
Hey Google means the voice control of Google Assistant. You can use Hey Google on all compatible devices, including smartphones, smart watches, displays, speakers etc.
Google Assistant is the automation system that connects operations executed by your various Google services. It is also responsible for the automatic routines of devices integrated into Google Home.
To sum up: you use Hey Google to ask the Google Assistant to control Google Home. 
Nest is a line of smart home devices from Google. These are not the only products compatible with the system, but you do require a Google Nest speaker or smart display to start using the Google Home system at your place.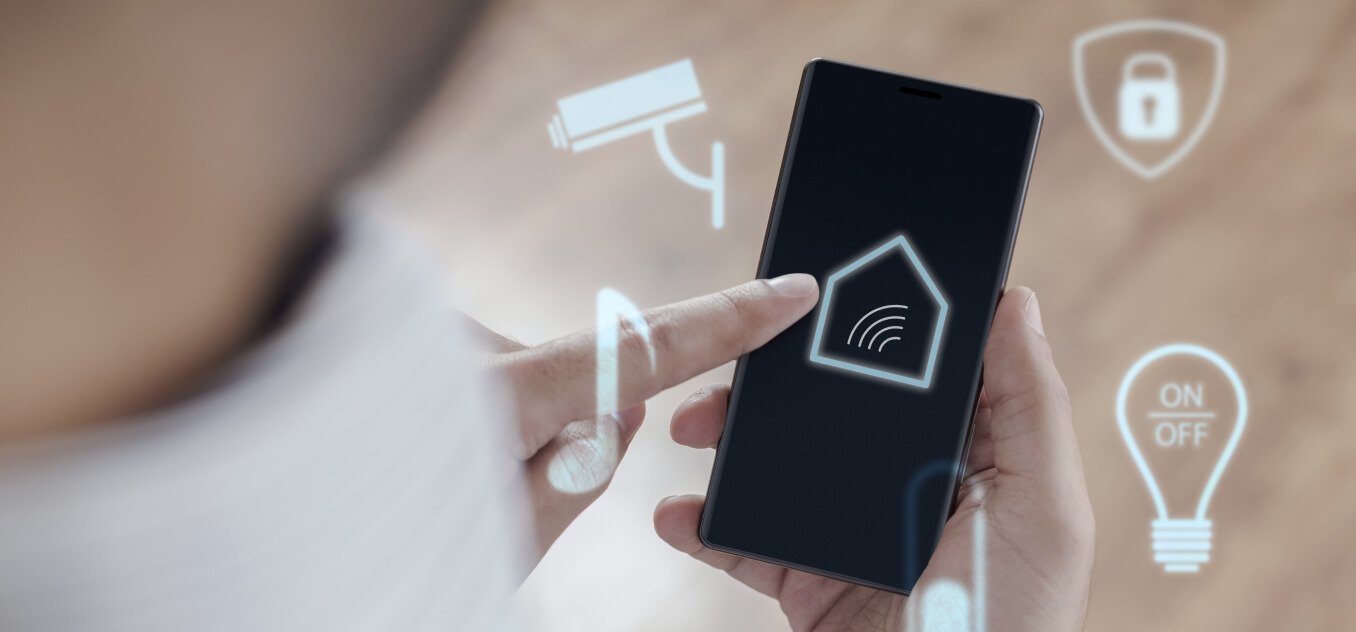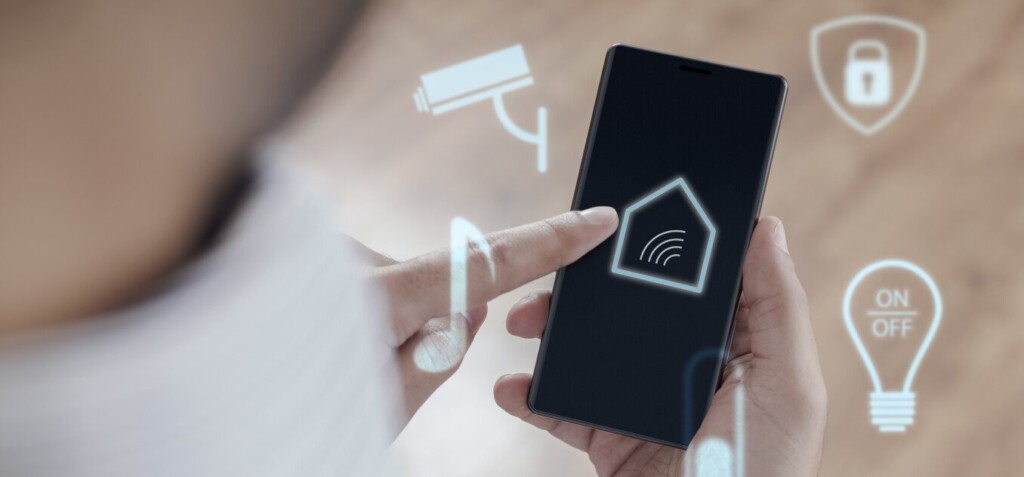 What can I do in Google Home?
You can control all of your compatible devices in a single app.
You can organize your devices into different rooms or locations.
You can share the control over your home by inviting other users.
You can create automated routines.
You can control your smart home devices using Google Assistant on compatible devices.
How does automation work in Google Home?
Google Home offers a limited automation feature compared to other smart home systems.
One can create only automated routines: sequences of operations, executed one after the other but launched manually by the user – in the app or by asking the Google Assistant.
It does not support an automatic schedule of devices or independent interaction of smart gadgets.
Learn more about Google Home automation >>
Does Google Home work on iPhone?
Google Home is a natural extension of Google's Android mobile system.
Interestingly, you can download the app and configure your Google Home, even on an iPhone.
You need to know that the range of smart devices working with Google Assistant is bigger than that compatible with Apple HomeKit. This situation gives you a wider choice of equipment to use with your iOS gadgets at lower prices.
However, when using Google Home on iOS, the automation opportunities will be different, and the voice control will require using Google Assistant – not Siri.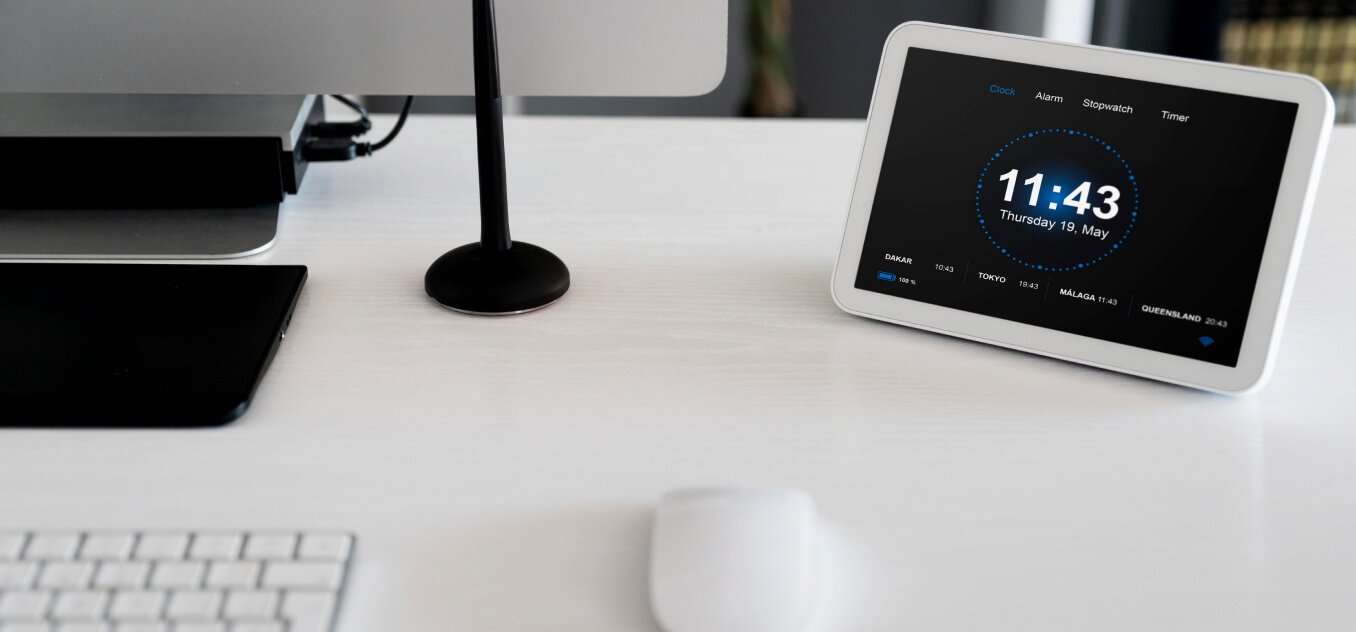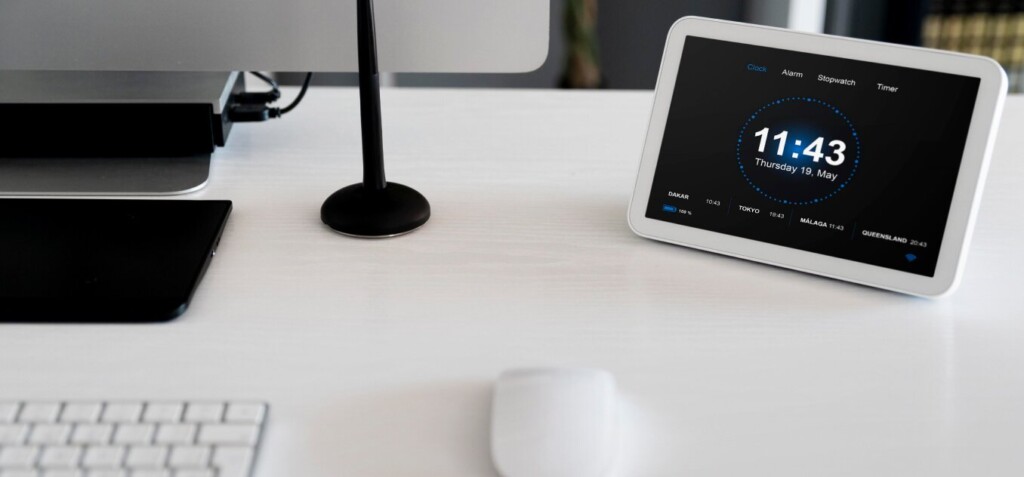 Do I need a smart home hub?
Yes, you need a smart central hub compatible with Google Home – one of Google Nest speakers or smart displays.
Why? The speaker works as a proxy between the Google system and your devices.
First, smart home equipment connects to the Google Nest hub, which accesses the online Google Home cloud.
Then Google Home cloud automates or controls your devices via the internet, through the hub.
See how to set up the speaker and the app here >>
How does adding devices to Google Home work?
Devices connect to your Google Home account in the cloud – they do not just work offline.
So, to do that, Google Home integrates with the accounts of your particular devices.
Whenever you install a smart home device, whether it's a speaker, lighting system or thermostat, you're asked by its manufacturer to make a dedicated account in their app.
Adding the device to Google Home means it asks you to log in to the account of a device manufacturer to connect them both.