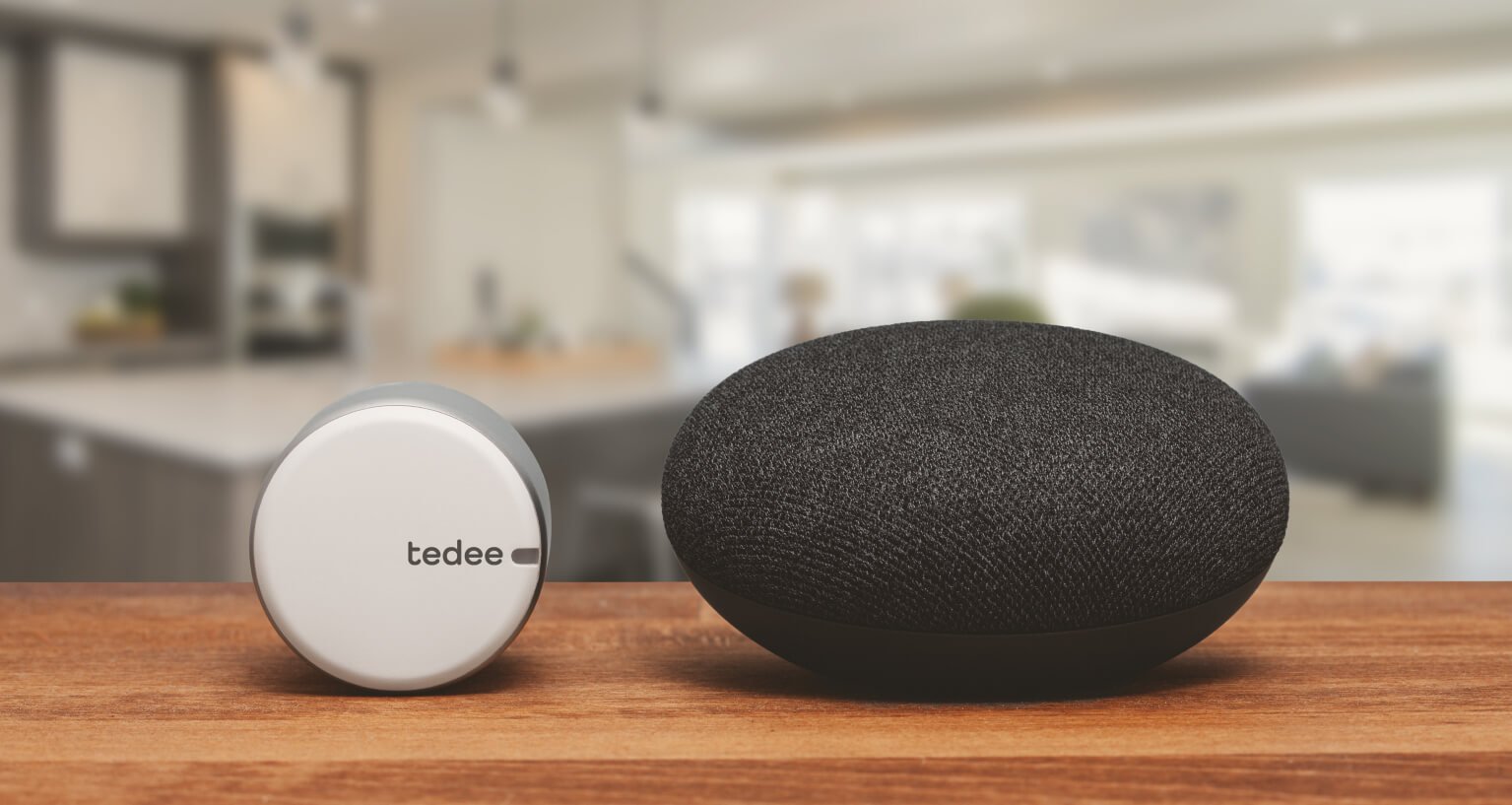 < Go back
How to integrate Tedee with Google Home?
Integrate your Tedee smart lock for automated routines, use with Hey Google and control via the Google Home app.
Before you start
Tedee smart bridge is required for using Tedee smart lock with Google Home.
Make sure you have a Tedee app on your smartphone and the smart lock paired with your account, installed and calibrated.
You need the Google Home app for your Android >> or iPhone >>
Add Tedee to Google Home

Step 1/4
Launch the Google Home app and tap the + sign in the top-left corner
Step 2/4
Choose Set up the device and "Have something already set up?"
Step 3/4
Search for Tedee, select it, and log in to your Tedee account.
Step 4/4
Accept Google Home connecting to your Tedee account and set up the PIN – 4 to 10 digits you need to unlock the smart lock with voice commands.