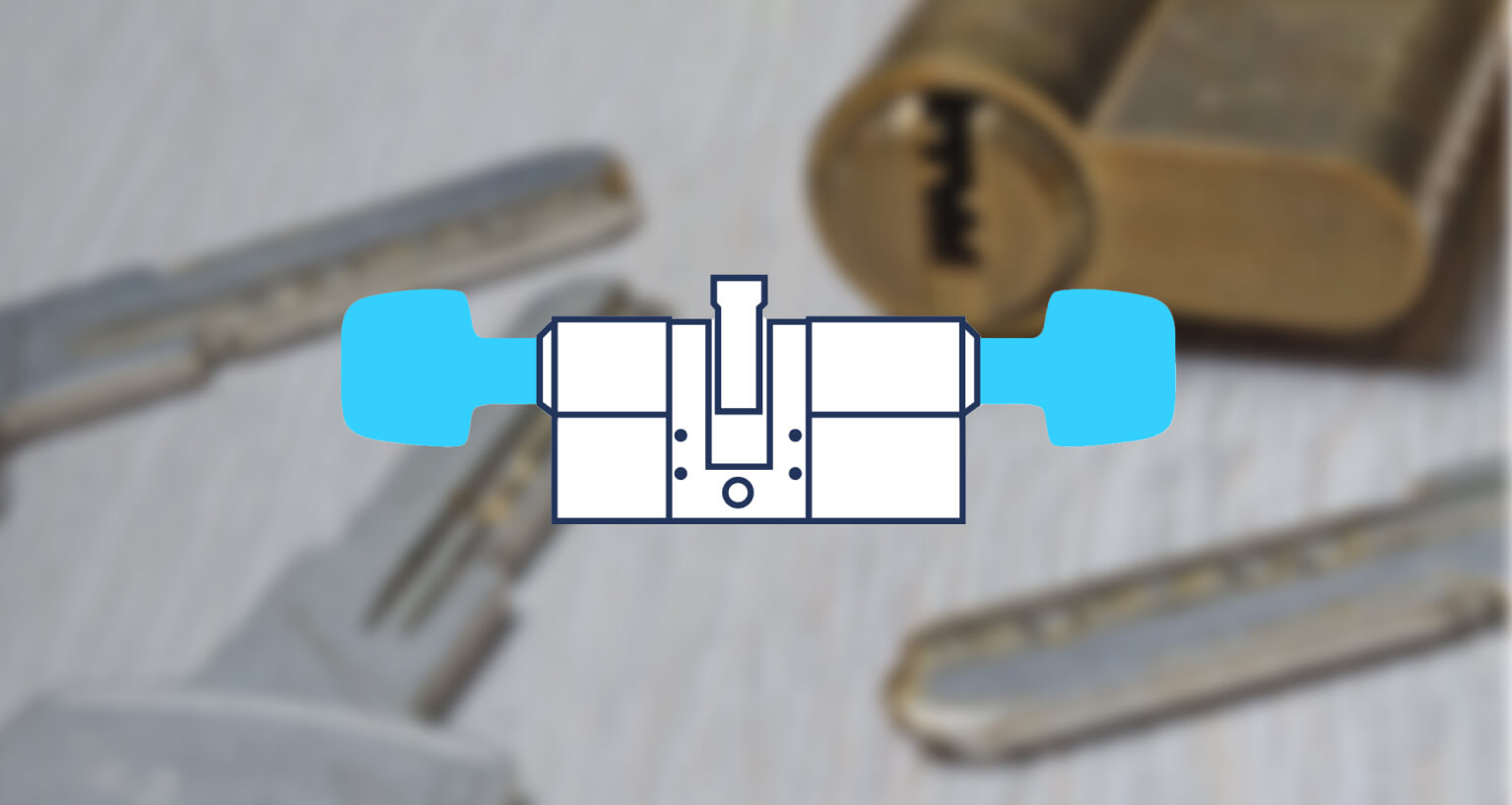 < Go back
Does my cylinder have an emergency function? What is it? Do I need it?
Before installing tedee with an adapter for European locks, ensure your cylinder is compatible. It must have an emergency function, also called dual-clutch or an anti-panic system. These terms sound scary but mean that it needs to work with two keys simultaneously inserted on both sides.
Installing a smart lock on an adapter is perfect if you need to keep your existing cylinder and the old keys. If it is not your major concern, replacing the cylinder with one dedicated for tedee can make it work even better. Read this article to learn about both methods.
When deciding to install Tedee, and after measurements that make sure it fits your door, you need to check one last thing.
How to check if your cylinder has an emergency function?
Insert two keys in your cylinder, on both sides of the lock, at the same time.
In some locks, this will not work, which indicates the cylinder is incompatible.
If two keys are successfully in: rotate any one of them in any available direction.
Does it rotate at all? Does the key on the other side rotate in the same way?
| | |
| --- | --- |
| If yes, then your cylinder is compatible with the Tedee adapter. Feel free to purchase and enjoy smart benefits soon. | If your keys don't rotate, or one key does not influence the other, installing tedee on your door would be unsuccessful or risky. |
Why smart lock needs it
The emergency function allows that with Tedee installed inside, you can still unlock the door from the outside with a standard key.
Have you ever heard about a situation when one person inside a flat has locked the door and left keys in the lock? Then the other person came and couldn't unlock it from the outside? That could happen with Tedee if the cylinder has no anti-panic system.
Double-clutch means that the cylinder can work with two keys inserted at once. The ability is necessary, as the European adapter works with an adapted key inserted inside your door.
It is not impossible to use Tedee on cylinders without this feature – it is simply risky. A smart lock on the inside makes it impossible to unlock the door from the outside manually.
This may not be a huge issue for lock users who sometimes don't have traditional keys at all. However, we recommend that at least the lock's owner carry a traditional key and advise not to install Tedee European adapter on cylinders without emergency function.