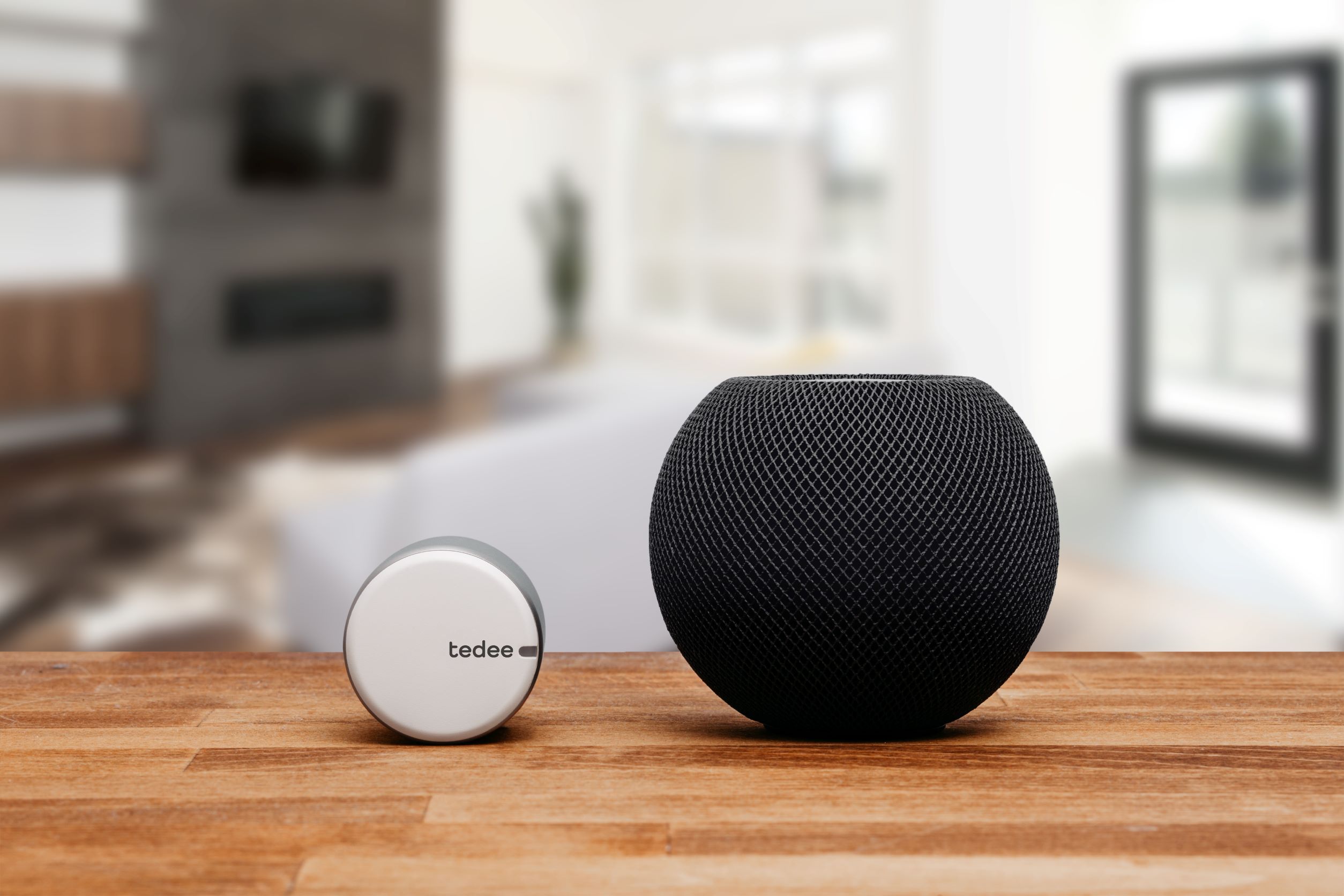 < Go back
Smart home… in a bachelor's pad. The best smart home devices I got after tedee.
tedee smart lock was my first smart home device. Living in a rented studio apartment, I have never considered investing in smart home devices before. But entering in a new way unlocked a world of automation, centralized control, and using Siri on my iPhone not just for checking the weather. Here I describe five smart home gadgets that work even on 40 square meters – including easy smart lights or voice assistant-controlled smart speaker.
I needed not overly expensive smart devices that I could take with me if I changed places. Renting my flat meant I had no access to the central installation, nor could I do more significant alterations. It's a downside, as most smart home tech seems to be worth the investment, like smart garage door opener, but are installed permanently. These five smart home gadgets (plus a smart lock) virtually mean I can take the best smart home devices wherever I live – now and in the future.
Apple HomePod mini
Central smart hub plays an important role if you want all smart home controls in one app, not just control them via Bluetooth and smartphone. Their role is to connect your third party devices to a chosen cloud-based smart home system. All major smart home platforms have them: Apple HomeKit has a HomePod mini, Google – Nest smart speakers, smart displays or a smart home hub, while both Alexa and Homey use their namesake devices.
I decided to get a HomePod mini speaker for my living area as I use an iPhone. I haven't presumed that before, but simply using it to ask Siri to play music or a song going through my mind is one of the smart home lifestyle's greatest pleasures.
Soon after, I got a second one for my bedside, for alarms and morning radio. And if I ever get anxious if the door is locked (trust me, it fades after a week with tedee), I can ask Siri. It doesn't hurt I can turn lights off this way, too.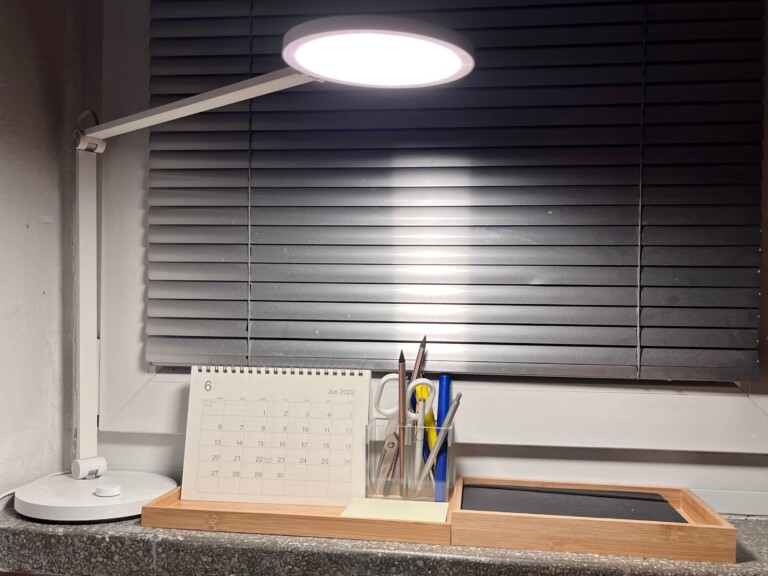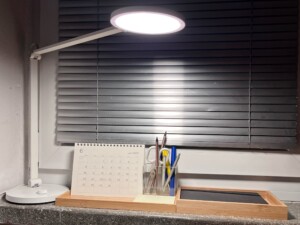 Smart desk lamp
This was easy: the tabletop desk lamp for my office area – where I write about smart locks – had to be smart. As the first device I bought after HomePod mini, I got the smart lights that I wanted to turn on and off with a voice command. But then I discovered I could dim it or change the shade and include it in automation. It has more features than I probably need.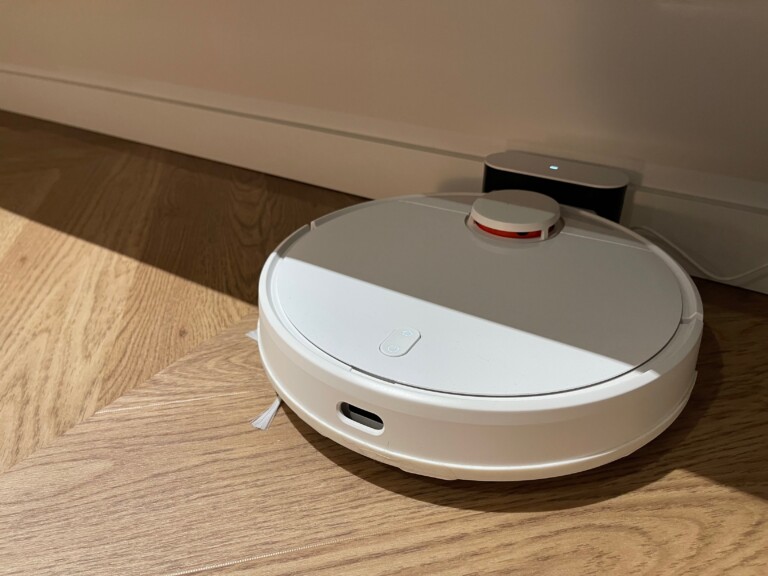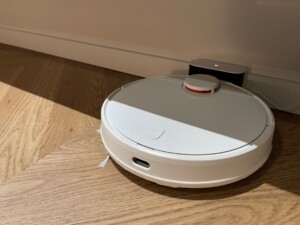 Smart robot vacuum
Nothing do I hate more than vacuuming. I know that a studio apartment takes 10 minutes to go over, but it's the worst chore I can imagine. However, as my place has no carpets, the dust easily forms on my wooden floors, and I love a clean feeling, so I often have to do my pet peeve.
The robot vacuum was a godsend. But it is so loud! There is no way I do my remote work (= video calls) when it's vacuuming. But as it is smart, and I use tedee smart locks, it does it only when I leave my flat on Tuesdays and Fridays.
Radiator thermostat
Little did I know about thermostats before mine broke. But when ordering one online, I discovered that traditional radiator-valve mounted thermostats come in smart versions. Before, I presumed that temperature control was only a thing for air conditioners or integrated heating systems.
It turned out to be a great addition to my bedroom. With automated routines, the room is not heated during the day at all. The temperature turns up in the evening and stays nice throughout all night, stopping when I wake up.
When I go away for a weekend, I simply turn the heating off in the app. It all adds to the comfort and should subtract from my bills, too.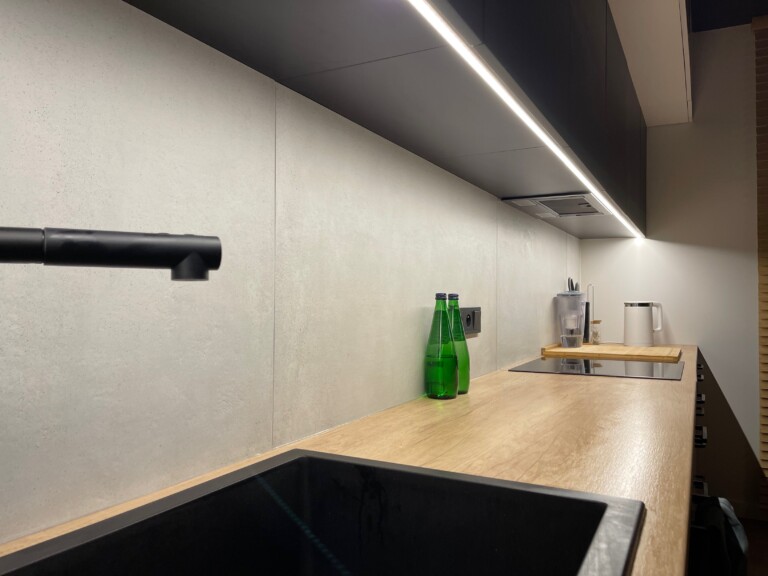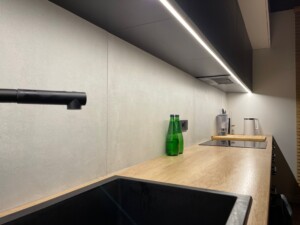 Light strip
Smart lighting is a great smart device to have. Automatic dimming, voice control, or turning the lights off when you leave all make an impression as you live in a flat of the future.
But replacing all the lights with the best smart light bulbs and halogens for smart versions at once is expensive. It is also not guaranteed to work at another place. I decided to stick to my kitchen, which could have better lighting over tabletops. A smart light strip was a great way to remake the room's lighting with one affordable purchase that uses a power outlet and has all smart features.
I still have to remember the lights in other rooms when I leave. Still, if I want to watch a movie and curl up on my sofa, I no longer need to leave my blanket if the kitchen shines in the background.
Reach the author of this article at [email protected]