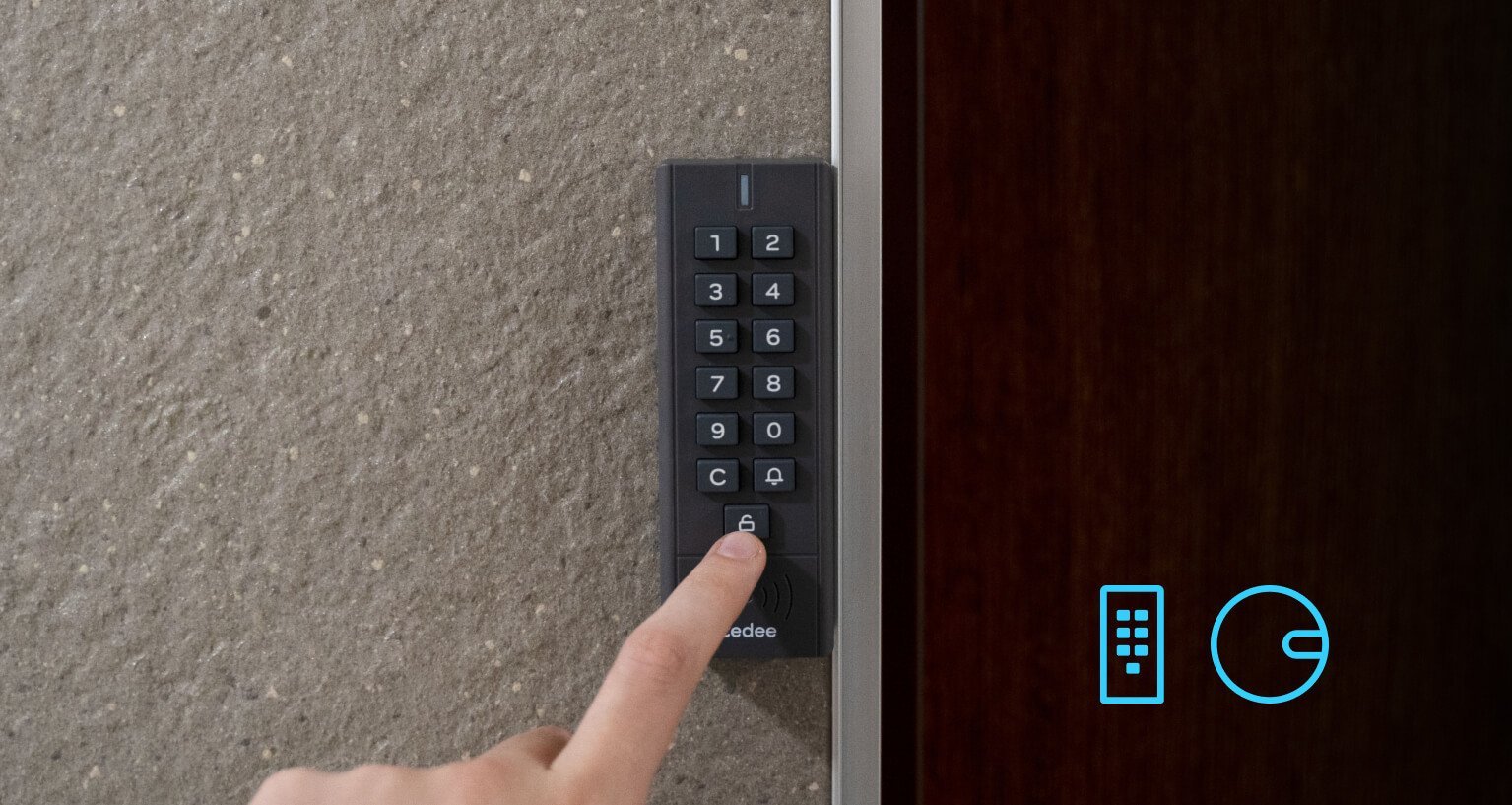 < Go back
Lock from the outside with a button or PIN: new tedee keypad features
If you prefer not to use automatic locking, up until now, you had to lock your smart lock with a smartphone, widget, or key. With a new and free tedee keypad software update, you can do it with a button outside your door – with or without a PIN.
Not just a new way to enter: tedee keypad gives you two new ways to lock the door.
Locking with a button means that after you leave when the smart lock is unlocked, you can manually lock it from the outside – with no app or other tools.
It's a perfect solution for short-term rental applications and any other situation when the person does not wish to use a smart lock with the app. If you share access with anyone unfamiliar with a smart lock – a friend or cleaning service – it is an easy way to enable manual control over the lock, even from the outside.
Locking the door with a PIN gives the tedee keypad a different way to control the access. Perfect if you need to manage to unlock and lock the door.
For example, in a business – store, café, or office – the main door may need to be locked when the last employee, reception desk or security person leaves. This assures you that the door is locked only by authorized persons.
Free firmware update is available to all existing tedee keypad users. It is automatic if the feature is enabled and the device is paired with a smart bridge or can be manually started in the tedee app. Enable new features in your tedee keypad settings.
How to lock your smart lock with a keypad?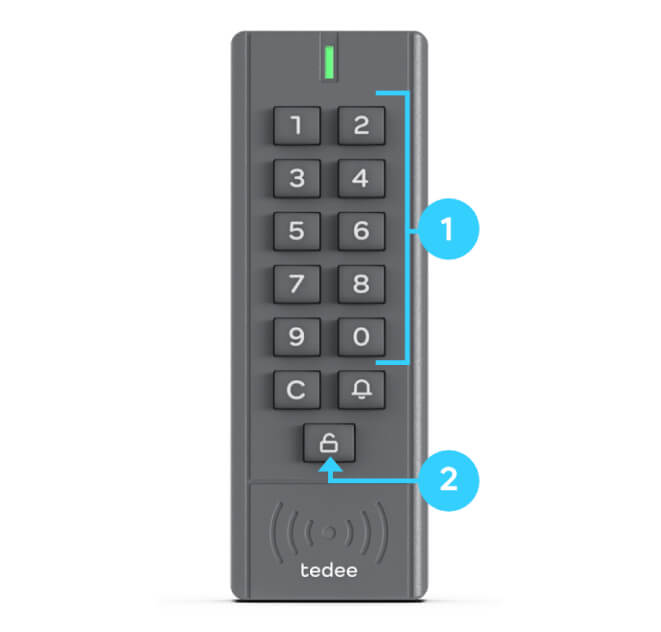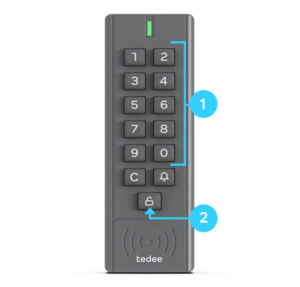 1. Numeric buttons
2. Padlock button
Lock with a button
Leave and shut the door.
Press the padlock button on a keypad and hold it for at least 2 seconds.
Lock with a PIN
Leave and shut the door
Insert your PIN on a keypad
Press the padlock button and hold it for at least 2 seconds.