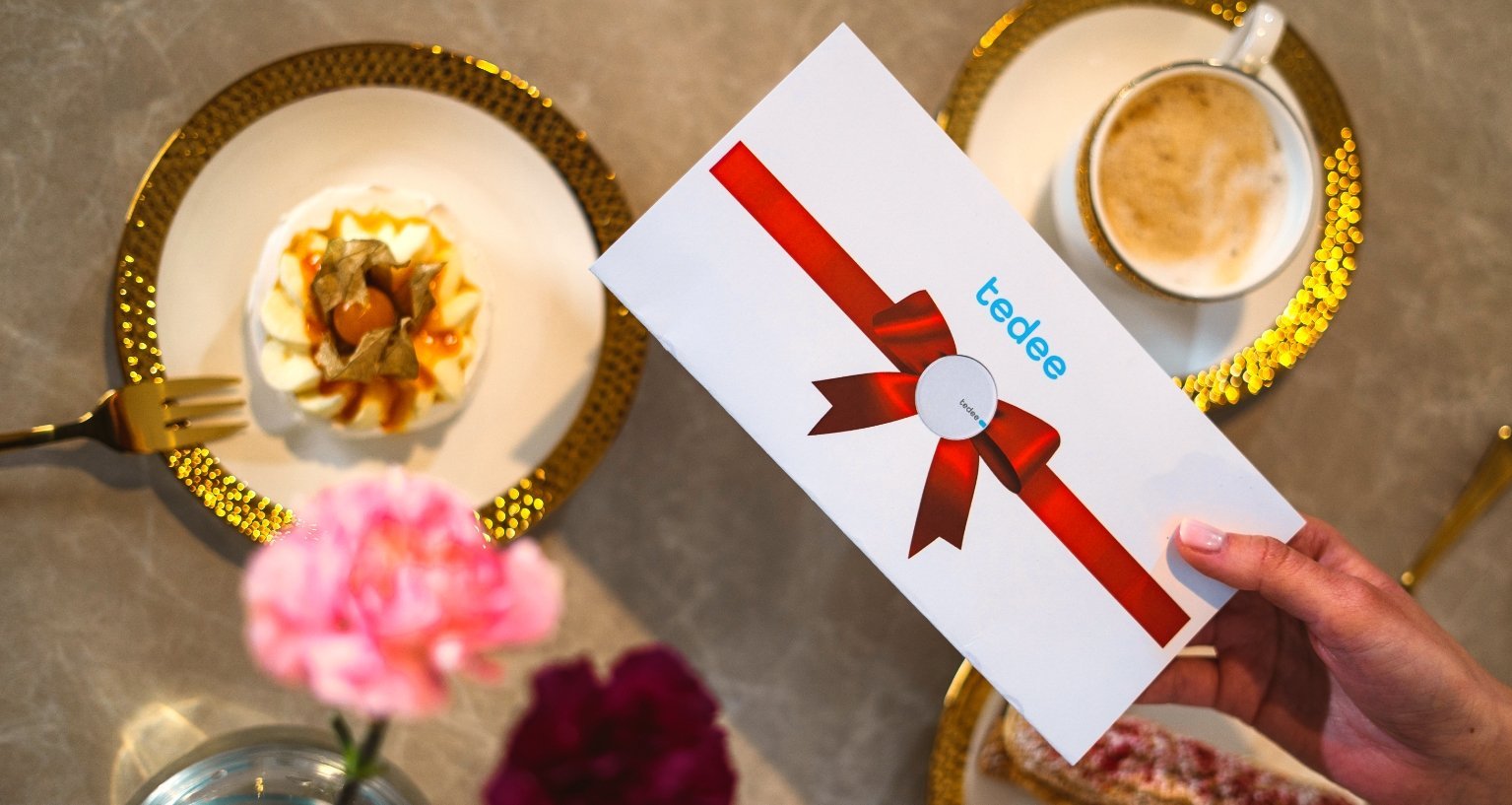 < Go back
Leave keys to hearts | Unlock doors with an app
It takes a lot to prepare an unforgettable Valentine's Day date. With a smart lock, you can focus on more romantic affairs.
Delivery, visitor – or yourself.
tedee saves you time whenever someone passes the door.
So you have more time for the one you love.
See how it makes your Valentine's Day
more convenient, efficient – and lovely.
13:57

Are you there?

Check your smart lock's activity logs
to make sure your loved one isn't home.

16:53

You got mail

Food for the dinner has arrived – but you're getting flowers.
Remotely let the delivery in.

 19:59

Where are the matches?

Ask voice assistant to unlock the door… and go light these candles!

20:02

The great entrance

The light dims. Soft jazz starts playing.
All set in your smart home app.

Enter next chapter together.
Gift a voucher to tedee shop.