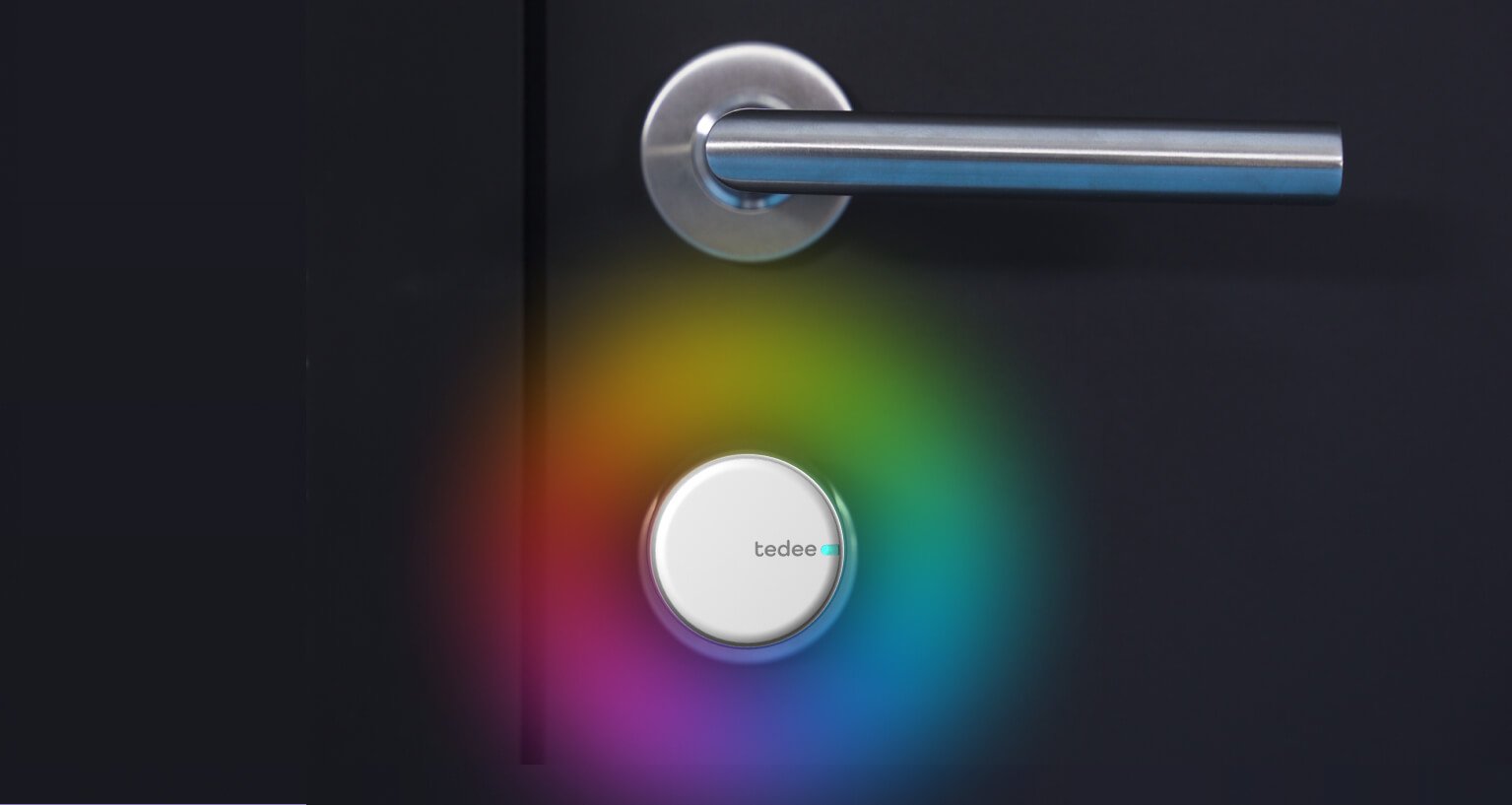 < Go back
How to integrate Tedee with Homey
Adding your smart lock to the Homey platform gives you a beautiful control interface, automation features, and even integration with advanced wireless connections.
Before you start
Ensure your smart lock is paired with an internet-connected Tedee smart bridge and added to your Tedee account in the app.
You will also need a Homey app on your smartphone or tablet. This is how Homey will be presented in the tutorial below. Following similar steps, you can integrate Tedee into the Homey web app.
Launch the Homey app and start adding a new device
After launching the Homey app, choose Devices from the tab at the bottom of the screen. Then either press Add my first device (if applicable) or the plus icon in the top-right corner.
Choose Tedee amongst compatible devices
Type "Tedee" in the search bar and choose the corresponding icon.
Add Tedee smart lock
Here you see a list of compatible devices: Tedee smart lock and bridge. Choose the lock first and press Connect.
Log in to the Tedee account
Now you're asked to sign in to the Tedee account. After logging in, close the window.
Choose devices to add to your Homey
If your Tedee account is linked to multiple smart locks, here you may choose which ones would you like to add to the Homey app. After pressing Continue, your lock is integrated.
Repeat the steps above for Tedee smart bridge
If you're an owner of Tedee smart bridge (not just a user of a smart bridge-connected smart lock), add it to your Homey, too.
Go back to Devices, search for Tedee and repeat the previous steps for Tedee smart bridge. It will not give you additional control options. Still, the app will notify you about establishing or losing connections and available updates.
Now all your Tedee devices are available in the Devices tab of your Homey app.