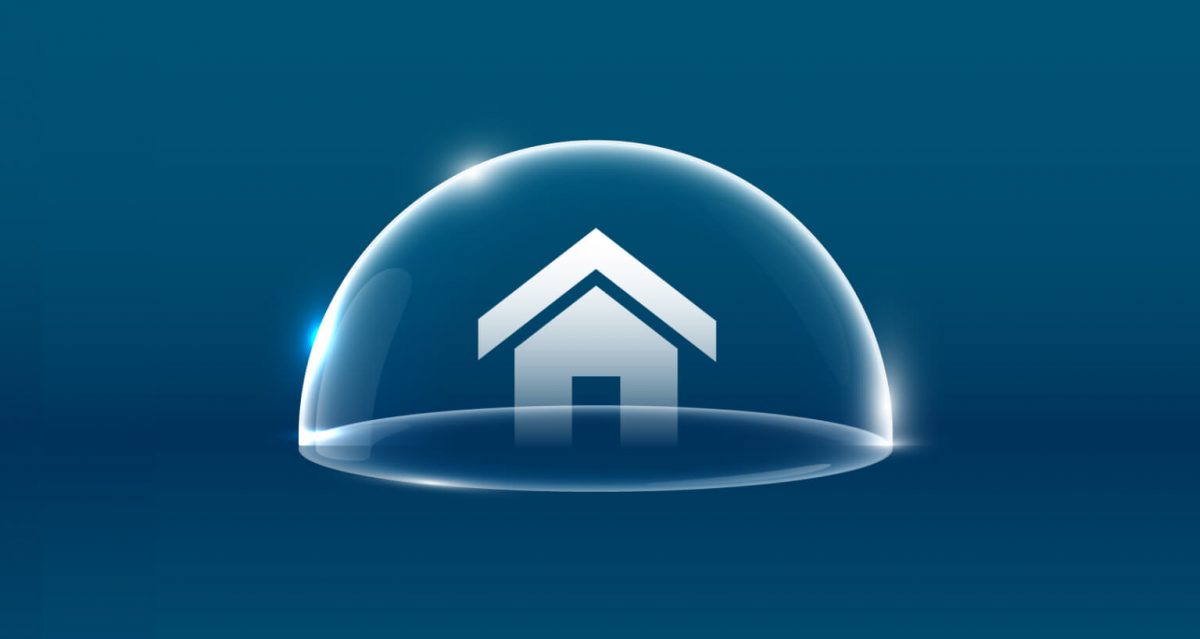 < Go back
Home security systems: how to choose the best one?
The highest level of home security, at the lowest cost, can be achieved when different types of protection complement each other, such as mechanical security, electronic systems, and personal protection. How can the different types of security complement each other?
Smart home security system – ease in choosing the configuration
We live in a time where setting up a smart home has become easier than ever. It allows us to remotely control lights, roller shutters, thermostats, vacuums, and many other devices via a smartphone.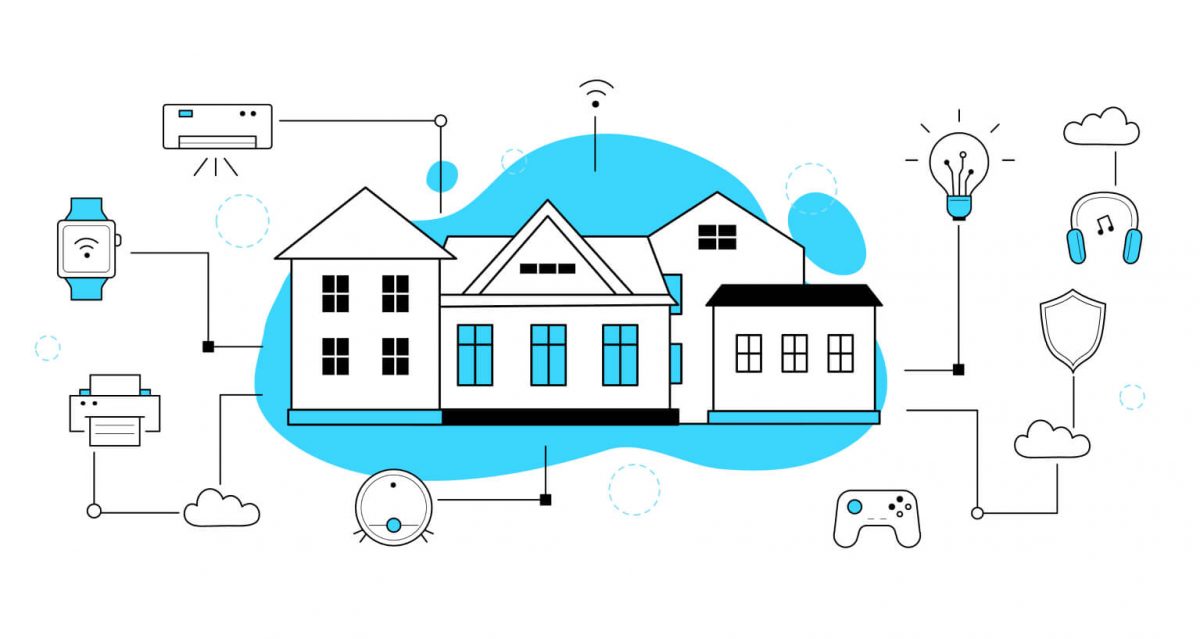 However, it must not be a complex, permanently installed professional installation. Currently, we can use various wireless smart home systems that communicate between devices. It allows us to get a security system that is easy to install. But how do smart home devices affect home security?
Smart home integration can make a significant difference to security, so it is worth combining solutions and using multiple features to help secure your home.
Smart devices to watch over the smart home
It is true that the smart home is practical and can sometimes be considered an unconventional gadget. After all, it makes it possible to change the living room lighting, open the garage door or adjust the room temperature to your liking. And while such actions certainly impress you and your guests, smart home system devices also have a much more serious function – they can act as security devices for our home.
DIY home security solutions
Security cameras are an integral part of the best home security systems. They enable you to monitor what is happening in and around your home when you are away, such as at work or on holiday.
There are many different models of security cameras on the market, so it is easy to find something to meet your needs.
A security camera is not just for watching over your home. It can also help you care for an elderly or disabled person or keep an eye on your pet.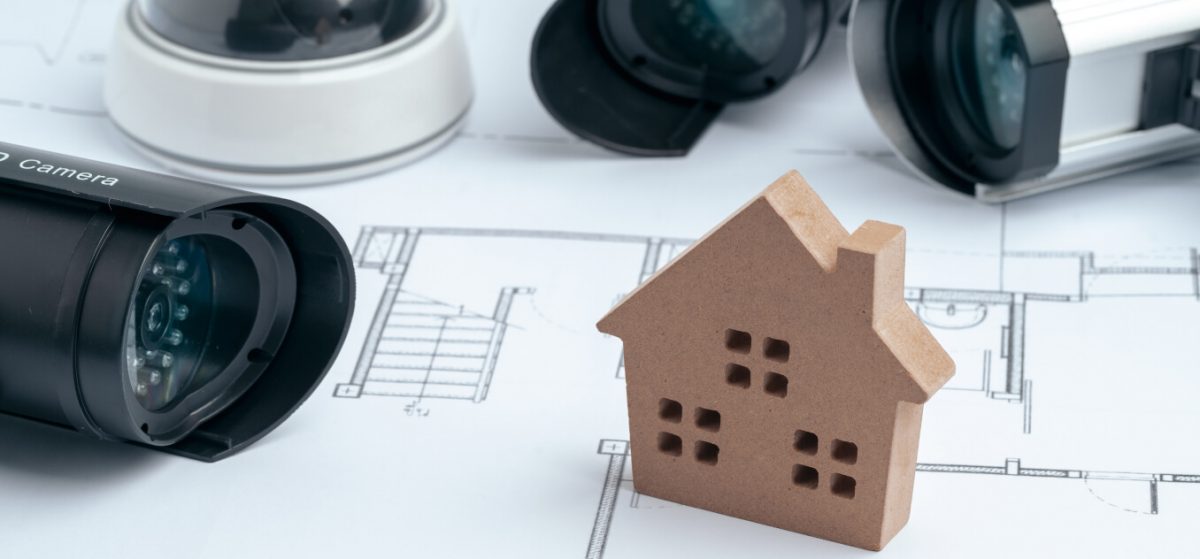 How about using a smart motion detector if you don't care about live video streaming? Even though it won't show what's currently happening in the house, it will send a notification to your smartphone when it detects movement. This way, we can tell if an unauthorized person has entered our home. And it will be cheaper than professional monitoring services or indoor and outdoor cameras.
The smart lock itself also acts as a security feature. Leaving aside the digital aspects of the security systems that protect the entrance to our home, there are also notifications to let us know who opened the door and when – even when they did so manually by simply turning the smart lock knob.
If we install a smart lock on our front door, it is essential also to take care of the mechanical security. Particularly crucial is the choice of a suitable, certified door cylinder.
However, we can use an alternative solution and install door and window sensors instead of a smart lock. The whole thing will work similarly – if someone unauthorized tries to get in, the alarm system will inform us immediately.
Smart home integration provides many more opportunities to protect your home. You can, for example, deter burglars by remotely switching on the lights when you are not at home – this will simulate the presence of the residents. Smart homes are safe because they give you complete control over your home – no matter when or where you are. And you don't even have to remember to do it. Smart home automation will take care of that itself.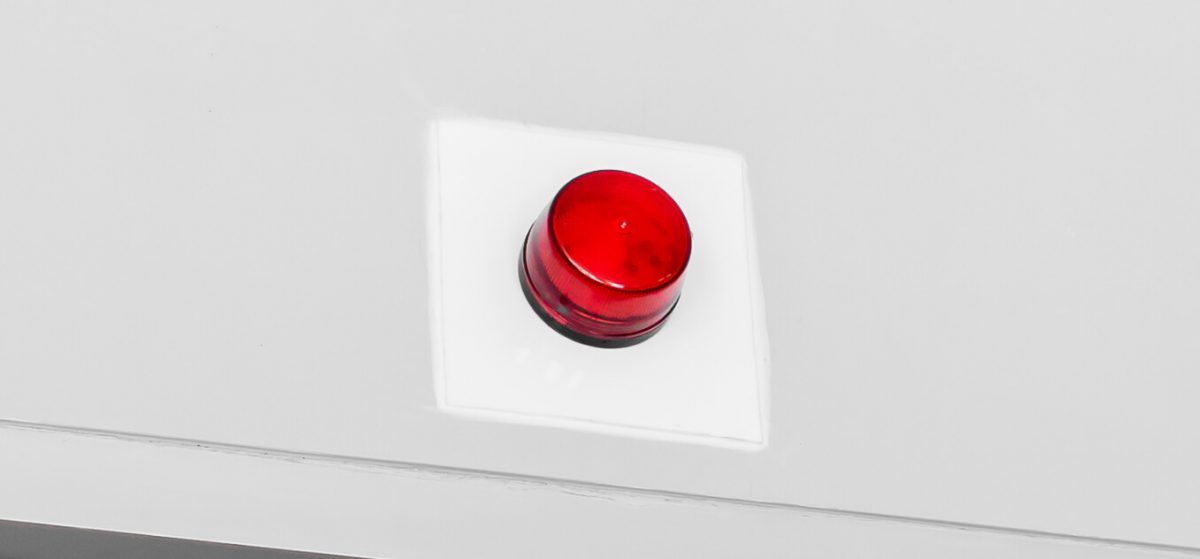 Home security is not just about burglary protection
The role of home security systems is not just to inform us of an unauthorized attempt to enter our house. The security system is supposed to take care of both the safety of people and the building itself.
There are other smart home devices at our disposal, such as a smart smoke detector that will inform us via a smartphone notification when a fire is detected. Water leak detectors operate on a similar principle. They are devices designed to prevent the consequences of faults in plumbing systems, washing machines, or central heating and hot water systems. They make it possible to detect leaks immediately and, as a result, quickly prevent flooding.
An example of improved safety is the integration of actions when an emergency is detected. In a house with an alarm, a gas leak will trigger the alarm (if there is an appropriate detector in the system). In a building with automation, this will also cut off the gas supply and increase ventilation intensity. Similarly, if flooding is detected – it will report the incident and close the main water valve.
Smart security system
Although alarms, cameras, and various types of sensors mostly provide effective protection for the home, combining them in a single system, preferably an intelligent one, is worth incorporating. It will ensure that the components of all systems, including heating, electrical, video surveillance, and others, are always under control.
A smart home security system is an arrangement of several devices that interact and complement each other. The result is a product that comprehensively and accurately provides protection and gives us a sense of security.
There can be several ways to make a home smart – the choice is between solutions offered by a specific manufacturer or devices from different companies but working to a common standard. In these cases, the smart home and all security systems usually are controlled via a simple, unified interface.
Although any user of an alarm system would probably prefer it never to be needed, integration with an automation system can be most helpful when a robbery or burglary is detected. There are many possible scenarios in such situations: from sending a signal to the security agency and the household members to the most "drastic" ones, such as locking electrically controlled doors and closing burglar-proof external blinds. A potential intruder will not be able to escape from the house before the arrival of the police called by the security agency.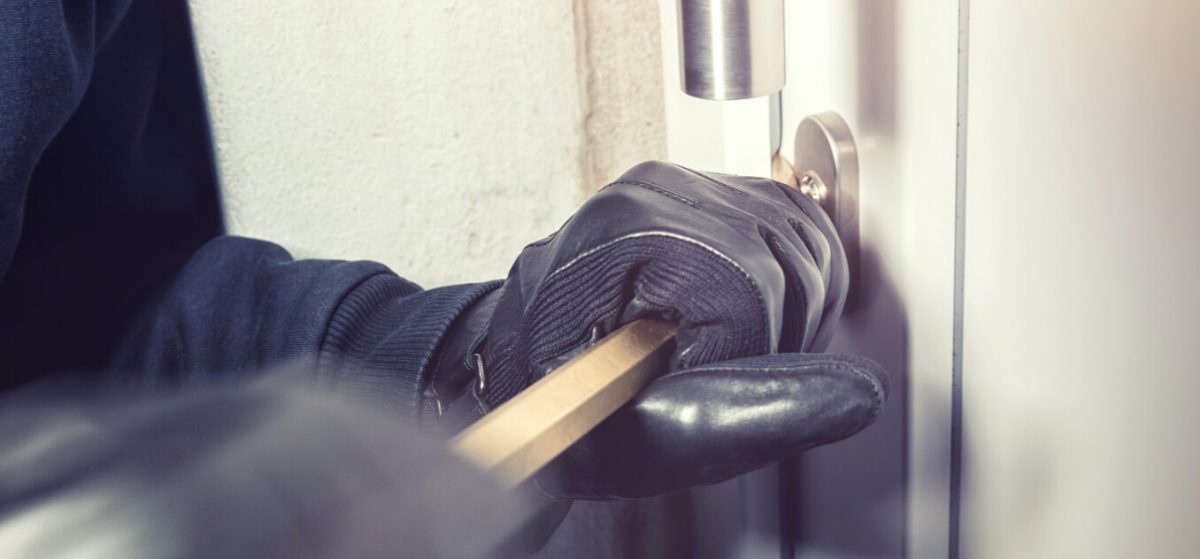 Does it have to be a professionally installed system?
The implementation of smart home security does not require a general renovation and does not have to be planned exclusively before the house is built. A wireless system has the advantage that expansion can continue on an ongoing basis as and when financial opportunities arise.
In the case of wired systems – they are most often installed during the construction of a house or its general renovation. Both activities consume a lot of money, so installing a wired system in such a situation will represent a small fraction of the total cost.
Conclusion: we can create an affordable DIY security system tailored to our needs by combining different solutions.