tedee sets
Open up to a smart lock experience with complete sets of sleek devices and high-quality door hardware. 
Enjoy automatic opening and auto-lock.
Share digital keys with your friends, guests, or employees.
Assign access levels to your premises and keep a full history of your door's use.
Tailor tedee set to your needs.
Choose a smart lock in black or white and pick from the range of cylinders and adapters.
Add a smart bridge for remote features, smart home integrations and voice assistant control.
Automatic opening
Are you getting back with your hands full? With the automatic feature, you don't have to look for your keys or smartphone. The door unlocks as soon as you get near.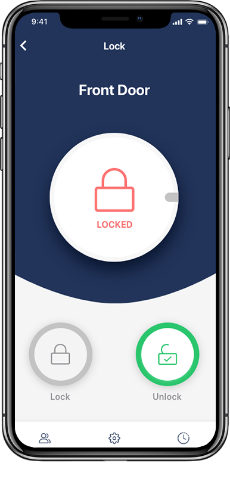 Remote control
Lock and unlock - wherever you are. Let guests in before you arrive or open for delivery when you're at work.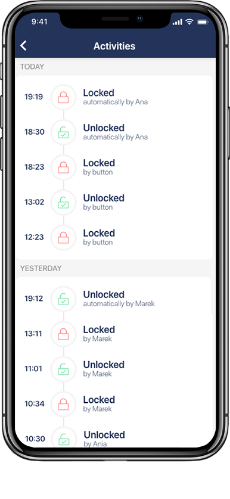 Lock history
View the details of who and when has used the lock and monitor access to your home or office.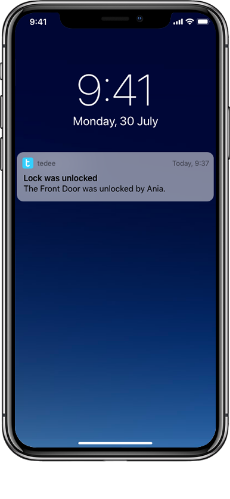 Push notifications
Choose what you need to know and get alerts about who's going through the door.
Check if you need a smart bridge
Control in bluetooth range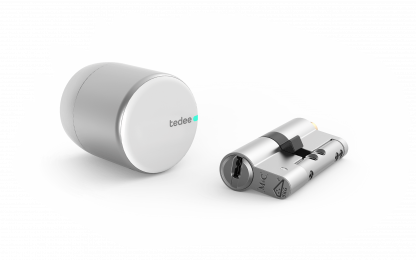 tedee set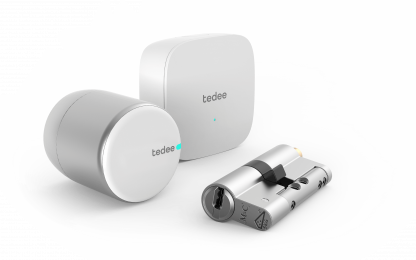 tedee set + bridge
Auto-unlock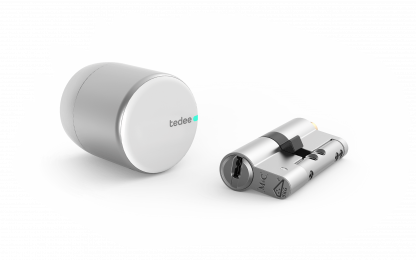 tedee set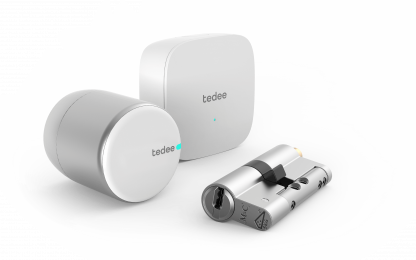 tedee set + bridge
Access sharing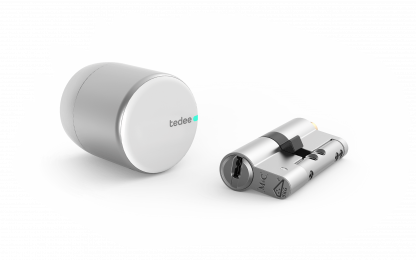 tedee set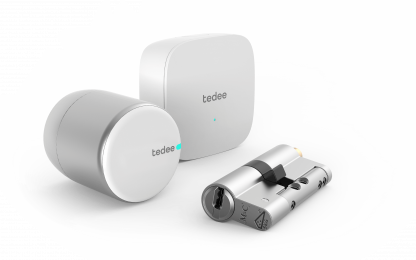 tedee set + bridge
Control from anywhere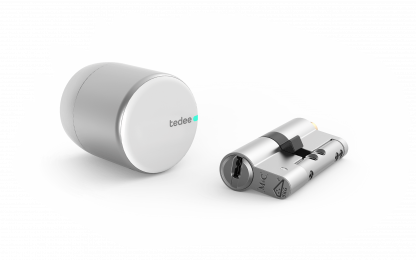 tedee set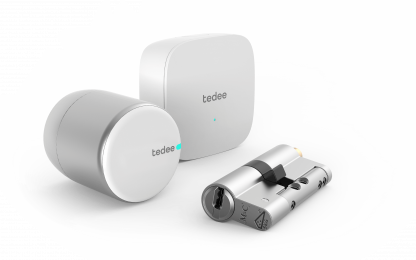 tedee set + bridge
Enhanced auto-unlock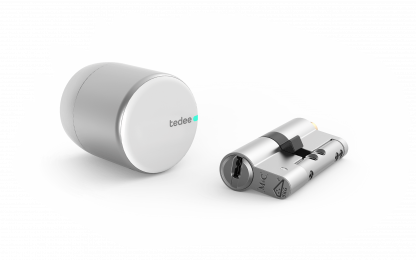 tedee set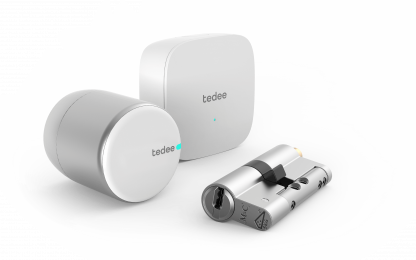 tedee set + bridge
Push alerts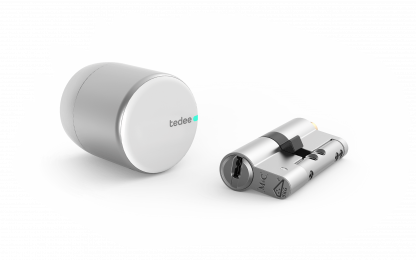 tedee set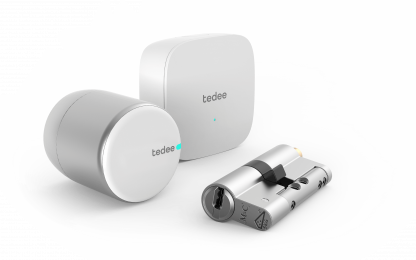 tedee set + bridge
Apple HomeKit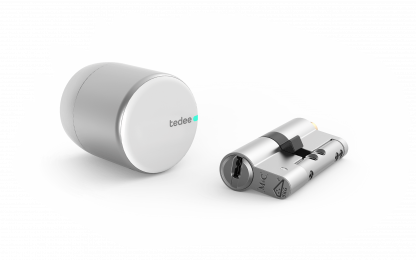 tedee set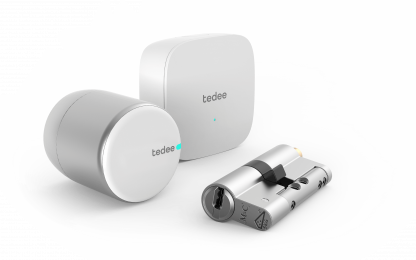 tedee set + bridge
Hey Google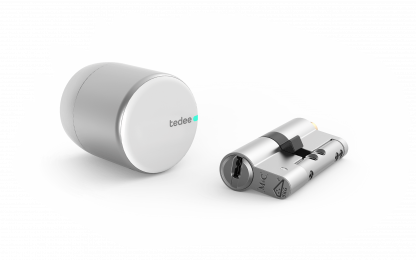 tedee set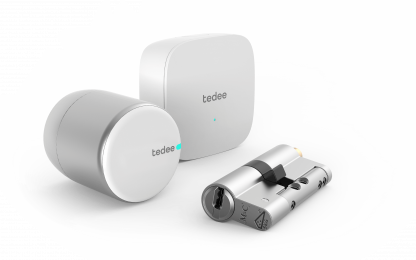 tedee set + bridge
Smart Home integrations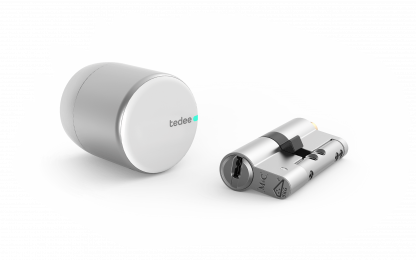 tedee set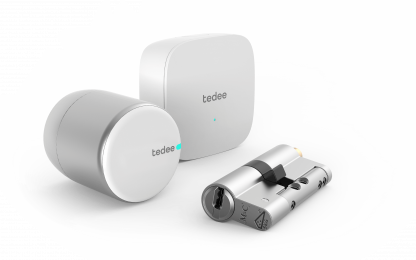 tedee set + bridge
Business portal management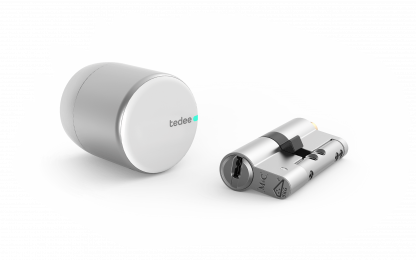 tedee set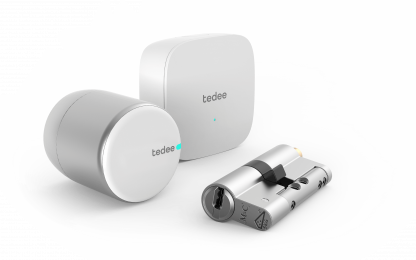 tedee set + bridge
Frequently Asked Questions
How can I get extra keys for my smart door lock?

In the cylinder's box, you'll find a code card with a number. You can use it to order extra keys from an authorized local locksmith or the cylinder's manufacturer.

What if my electricity or home Wi-Fi is down?

As long as a battery in your smart lock is charged, you can use it in an offline mode: unlock and share access through the tedee app and Bluetooth. If you have more questions about everyday smart lock use, you may get some answers here: Top 10 Smart Lock Doubts, explained.

How to choose the right hardware for my door?

First, you need to identify your door's lock type. Then you need to decide if you're getting a new Euro-profile cylinder or using an adapter for European, Nordic, or Swiss lock. You can find all hardware information and step-by-step instructions here.

When mounting a tedee smart lock on a European lock, check the comparison of a cylinder and adapter installation in this article. If you decide to get a new cylinder, this blog post guides you how to choose one from five of our variants.

Can I connect multiple smart locks to one bridge?

Yes, you can connect as many smart locks as you want - as long as they are up to 2m away from the bridge. This way, you can usually use just one bridge in corridors and other multidoor spaces.

Can one lock be used by more than 50 users?

Yes, you can give access to any amount of users. We have also created a desktop app that makes the management of multiple accesses much more convenient.