What does a smart bridge do?
It connects to your smart lock with Bluetooth and to the internet via Wi-Fi: like a bridge between your device and the global network.
Using a bridge gives you features available only in the online mode: auto-unlock, remote opening, notifications, and auto-updates.
Bridge also enables more opportunities for integrating the smart lock with voice assistants and smart home systems.
You can plug the bridge directly into a power socket or connect it with a micro USB up to 2m away from your smart door lock.
Automatic opening
Are you getting back with your hands full? With the automatic feature, you don't have to look for your keys or smartphone. The door unlocks as soon as you get near.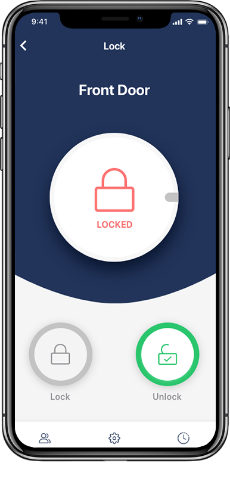 Remote control
Lock and unlock - wherever you are. Let guests in before you arrive or open for delivery when you're at work.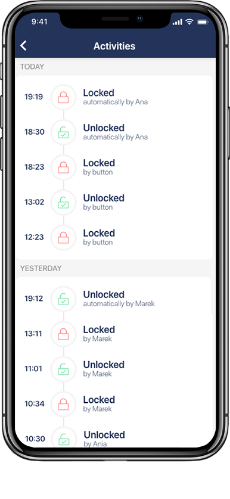 Lock history
View the details of who and when has used the lock and monitor access to your home or office.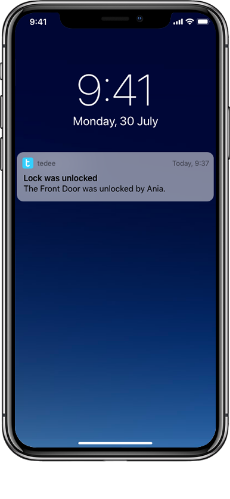 Push notifications
Choose what you need to know and get alerts about who's going through the door.
Frequently Asked Questions
Which features require a bridge?

Does the bridge require an internet connection?

Yes, it needs to be placed in the Wi-Fi range that is connected to the internet.  

Can I connect multiple smart locks to one bridge?

Yes, you can connect as many smart locks as you want - as long as they are up to 2m away from the bridge. This way, you can usually use just one bridge in corridors and other multidoor spaces.

Where should I connect the bridge?

The bridge should be placed up to 2m away from the smart lock and within the Wi-Fi range. Ideally, the space between your bridge and smart lock should not be obstructed by heavy objects that interfere with the Bluetooth signal. See our smart lock blog for more information on installing a bridge.

Does tedee smart lock work with my smart home system?

Tedee smart lock is compatible with ten popular standards on the market: from Apple Home, Google Home, and Amazon Alexa through Homey to Fibaro, Consolomio, Ampio, Jeedom, Grenton, and eeDomus.